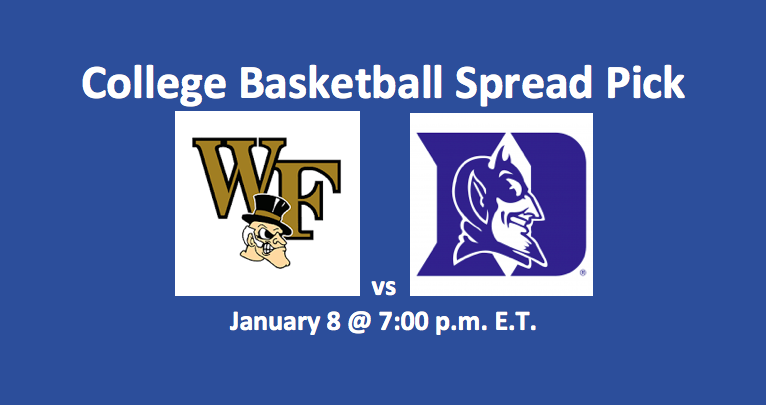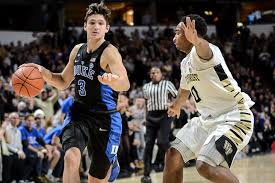 In a game that Beelzebub would love, the #1 Duke Blue Devils (12-1 Overall, 1-0 ACC) play the unranked Wake Forrest Demon Deacons (7-6 Overall, 0-1 ACC) on Tuesday, Jan. 8. The game will be played at 7:00 pm ET at the Lawrence Joel Coliseum in Winston-Salem, NC. After losing to #3 Gonzaga 89-87 on Nov. 21, the Blue Devils have run off seven straight wins. They last played on Jan. 5 as they beat Clemson 87-68. The Demon Deacons have lost three of their last five games. They last won on Jan. 2 when they beat Cornell 83-61. In their last game, which was on Jan. 5, Wake Forrest lost to Georgia Tech 92-79. Our Wake Forrest vs Duke pick offers the Blue Devils at -20.5.
Offensive Output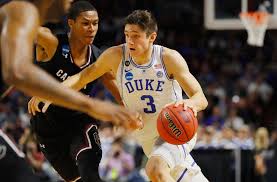 In offensive output, Duke is shooting 49.2% and scoring on average 91.2 PPG. In comparison, the Demon Deacons are good on 43.7% of their shots while averaging 75.0 PPG. The Blue Devils are good on 32.3% of their threes and 66.2% of their free throws. In those two areas, Wake Forest holds an edge, completing 35.1% of their three-point shots and 72.0% of their free throws. However, Wake Forrest's higher shooting percentage on frees results in only 2.6 more points per game than the Blue Devils garner from the charity stripe. In terms of threes, Duke is completing 1.3 more three-point shots per game than the Demon Deacons.
Duke has better ball movement and creates more scoring opportunities. Also, when it comes to the offensive boards, Duke is out-rebounding Wake Forrest 15.1 ORPG to 11.4 ORPG. Assists come down to 18.1 PG for Duke and 11.4 for Wake Forrest.
In our Wake Forrest vs Duke pick, the Blue Devils have a major edge on offense and should readily outperform the Demon Deacons.
Edge: Duke
Defensive Forces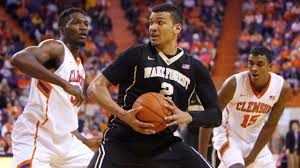 Duke is dogged on defense and far outperforms Wake Forrest. The Blue Devils are averaging 11.6 SPG and 7.8 BPG to the Deacons' 5.0 SPG and 3.1 BPG. On defensive rebounding, the Devils are +3.7 over Wake Forrest (29.8-to-26.1). Duke's allowing opponents just 64.1 PPG, while tonight's opponents are giving up 73.7 PPG.
Duke has some outstanding players including freshman forward Zion Williamson. He is a major offensive and defensive force. Williamson is averaging 20.2 PPG and 9.5 RPG. He's also good for 2.1 SPG and 1.9 BPG. Junior center Marques Bolden is averaging 2.2 BPG and 3.9 RPG. For Wake Forrest, center Olivier Sarr is blocking 1.2 shots per game while averaging 5.2 RPG and 6.3 PPG.
Edge: Duke
Keys to the Game
Here are the essential keys to our Wake Forrest vs Duke pick.
Duke defense controls game
Wake Forrest has to utilize perimeter game effectively
Blue Devils tough in paint
Demon Deacons need to slow down Duke
Duke much deeper off the bench than Wake Forrest
Edge: Duke
Our Wake Forrest vs Duke Pick
The big question is can the Blue Devils beat the spread? It's hefty at 21.5. But in developing our Wake Forrest vs Duke pick, we found that with Duke's attack and defense that they should be able to cover. It could be close, but we expect the Blue devils to score around 100 points and don't anticipate Wake Forrest scoring any more than 76. We also have the spread free pick for the game between #12 North Carolina Tar Heels and the #15 NC State Wolfpack at 9 pm ET, as well as the point spread pick for the 9 pm ET Big 12 game between #8 Texas Tech and #23 Oklahoma.
Summary Wake Forrest vs Duke Pick: Duke at -20.5