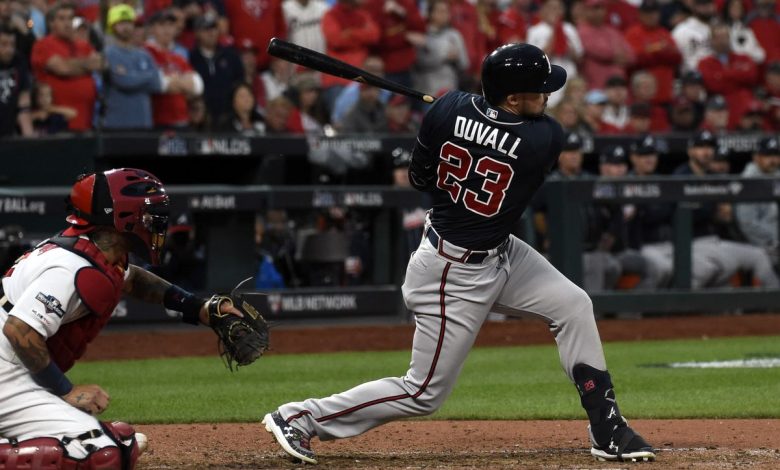 Atlanta dropped the opener of their National League Divisional Series vs. St. Louis but has since bounced back with two straight wins. The NLDS Braves at Cardinals game 4 free pick sees Brian Snitker's team on the verge of advancing to the first time since 2001. St. Louis is going to be a tough out at home though and oddsmakers have listed this one down the middle with both teams at -110.
Braves Have Cardinals on the Ropes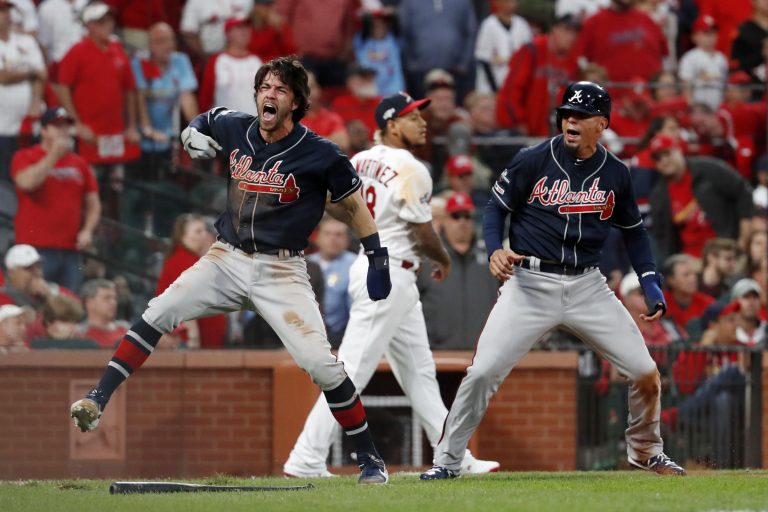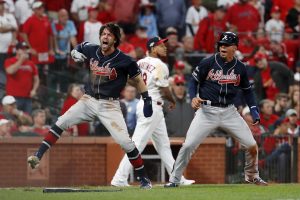 Atlanta hasn't gotten a whole lot of offense in the last two games, but their pitching has been phenomenal en route to back-to-back wins. The Braves won game two 3-0 at home on Friday and followed that up with a 3-1 win at Busch Stadium on Sunday.
Atlanta only has three players batting above .250 for the series, but the ones who are hitting can guide the team to a win in the NLDS Braves at Cardinals game 4 free pick. Adam Duvall has gone 3-4 with 4 RBI off the bench in the series and came up clutch in Sunday's 9th inning winning rally. Dansby Swanson has hits in all three games and has gone 5-11 with 2 doubles. Ronald Acuna also has 4 hits in 11 AB with a HR.
The Braves are hoping for a 3rd straight great outing from their starting pitching. This time it's Dallas Keuchel up on short rest after allowing 1 ER but walking 3 Cardinals batters in 4.2 IP in game one. Keuchel should be fine Monday afternoon after throwing just 74 pitches in that outing. The left-hander did not face St. Louis in the regular season.
St. Louis Tries to Find Offense and Avoid Elimination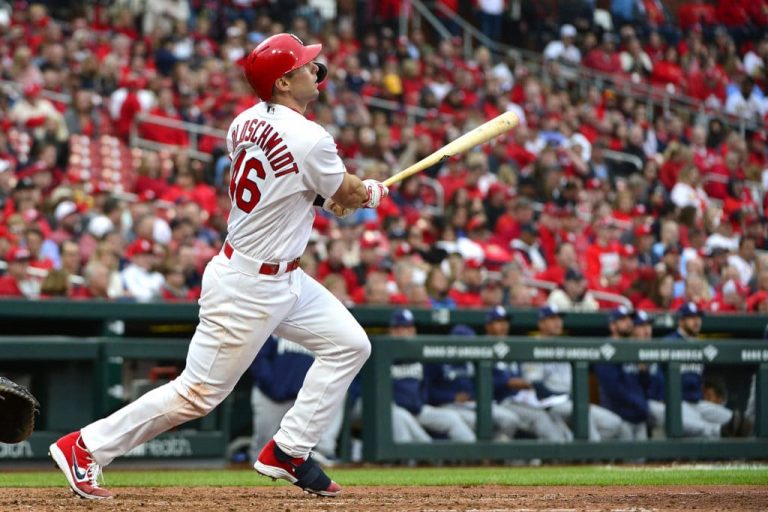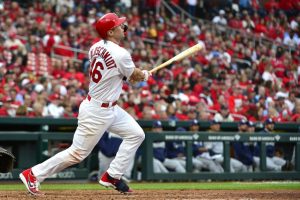 The Cardinals offense looked good in a 7-6 win to take a 1-0 series lead. They've regressed significantly since then though, managing just 10 hits and a single run in the last two. The Cardinals should have a bit of an edge on Monday being at home and with Keuchel going on 3 days rest however.
Paul Goldschmidt has the Cardinals only home run of the series and he's gone 4-12 with also 2 doubles. Marcell Ozuna also has 6 hits in 12 AB with 3 doubles but it still hasn't produced much in terms of runs for St. Louis. 5 Cardinals batters had a multi-hit game in the series opener, but only Ozuna and Yadier Molina have had more than 1 hit in the last two games. Can St. Louis get it going on Monday?
The Braves have scored 5 runs in the 7th inning or later the last two games. That gives the Cardinals some bullpen question marks heading into game four. Rookie Dakota Hudson gets the starting nod for St. Louis. Normally you'd think nerves would get to the young starter in such a big moment, but Hudson had 16 wins on the year and went 9-2 with a 2.75 ERA at Busch Stadium on the year.
NLDS Braves at Cardinals Game 4 Free Pick
It's a toss-up on Monday with both teams listed at -110. The Cardinals offense has gone stale but they should be able to get something going with Keuchel on short rest. Hudson should rise to the moment against a Braves offense that hasn't necessarily been great this series, but more timely. St. Louis was 50-31 at Busch Stadium during the regular season and that place should be rocking in an elimination game.
Pick: St. Louis Cardinals -110