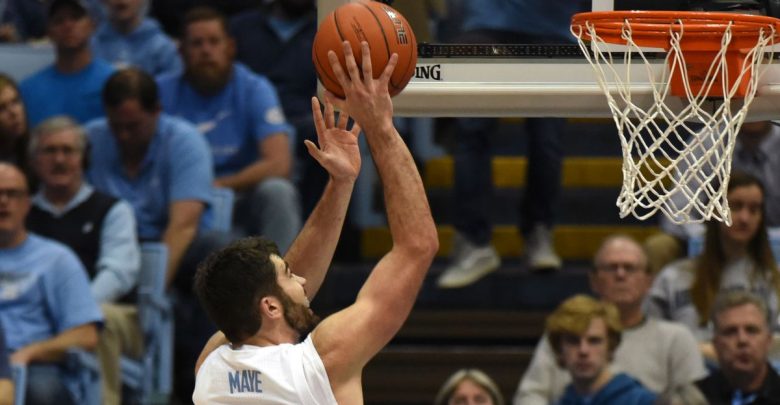 The highlight of Tuesday's college basketball slate is surely the ACC showdown between the no. 12 North Carolina Tar Heels and the no. 15 NC State Wolfpack. With the Wolfpack at home, this game is a straight PK with an over/under of 172 points.
NC State has been one of the more surprising teams in the ACC this season, as they enter this game 13-1. The Wolfpack's only loss was a close road game against Wisconsin. They haven't played the toughest schedule to date, but they can surely hang their hat on a top-10 win over Auburn. The Wolfpack also knocked off Miami in their conference opener over the weekend.
Meanwhile, North Carolina has had a couple of hiccups when facing elite teams. The Tar Heels are 11-3, losing to Texas, Michigan, and Kentucky. Of course, they also have lopsided wins over UCLA and Gonzaga. North Carolina also took care of business in their ACC opener, beating Pitt by 25 points.
Speed Demons
As usual, the Tar Heels put great focus on getting up and down the court quickly, trying to maximize their possessions and out-score people. Of course, that has meant putting a lot of trust in freshman point guard Coby White, who is averaging 2.7 turnovers per game. That's far more turnovers than you would ever want from any player, especially heading into conference play. NC State is actually averaging more fast-break points per game than UNC, meaning the Wolfpack are the kind of team that can feast on turnovers.
Aside from avoiding turnovers, North Carolina's defense may be key in this game. Defense has been an issue for the Tar Heels at times this season. However, Roy Williams has opted to play a little more zone lately, which has started to pay off. NC State has more slashers than shooters, so a zone defense could be effective against the Wolfpack.
Perfect Balance
For the Wolfpack, it's been a true team effort early in the season. They have four players averaging double figures in points and six players averaging at least 8.5 points per game. NC State also has 10 players averaging at least 12 minutes per game and no one averaging more than 26 minutes per game. They have incredible balance and versatility on their roster and are never too reliant on any one player having to carry them.
Of course, if there's one player capable of stepping up on the big stage against the Tar Heels it could be Markell Johnson. He's fresh off a 20-point performance against Miami and also led the Wolfpack with 27 points during their win over Auburn. Perhaps more importantly, Johnson shoots over 50% from three-point range. If the Tar Heels end up playing a lot of zone, Johnson could get some open looks and hurt UNC from deep.
Proving Ground
After a stellar non-conference campaign, it's time for the Wolfpack to show that they can hang with the best teams in the ACC. That may prove too difficult against their in-state rivals. North Carolina has won 28 of the last 32 meetings between these teams, so look for that trend to continue. Bet on North Carolina beating NC State on Tuesday night.