NCAA Previews
2018-19 Wake Forest Demon Deacons Basketball Analysis
Deacon's Struggle Continues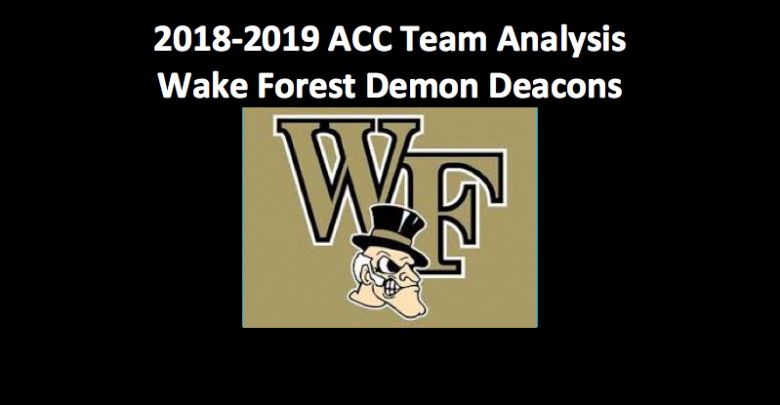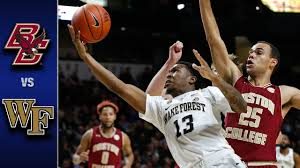 What can you say about the Wake Forest Demon Deacons (11-20 Overall, 4-14 ACC)? In the eight years since firing coach Dino Gaudio, they have averaged 18.6 losses per year and have been to one NCAA Tournament. In the previous eight seasons, Wake Forest averaged just 10.8 losses per year, and they went to five NCAA Tournaments. Our 2018-19 Wake Forest Demon Deacons basketball preview sees this team, which is coached by Danny Manning, as once again finishing near the bottom of the ACC, missing the NCAA Tournament, and not even making the NIT.
Frontcourt
The team's top scorer for front men last season was Doral Moore. Moore is gone and that means sophomore Olivier Sarr ( 3.2 PPG, 3.0 RPG, 34.8 FG%) will be asked to step up. It's doubtful that he will match Moore's output that included 12 double-doubles last season. Sarr, who is seven feet tall, has bulked up, which should help him with his inside game. Sophomore Sunday Okeke (0.5 PPG, 1.3 RPG, 50.0 FG%), who comes in at 6-8 and 240 pounds, looks to be a force on the boards. Important freshmen include top-100 recruit Isaiah Mucius, who can play numerous positions, and Jaylen Hoard. Hoard's a power forward who can hit the three-point shot.
Backcourt
The guard spots have to make up for losing the team's top two scorers, Bryant Crawford and Keyshawn Woods. Junior Brandon Childress (9.1 PPG, 3.6 APG, 37.9 FG%) is the one anchor who returns. He's a solid shooter, knocking in 37.9% of his threes and 83.8% of his frees. But he needs to handle the ball with more surety, as he often over-dribbled and was prone to turnovers. Swing Chaundee Brown (7.6 PPG, 3.0 RPG, 41.1 FG%) was off-and-on last season. Now a sophomore, it's hoped he'll find more consistency. Shooting guard Torry Johnson, a transfer from Northern Arizona, averaged 11.5 PPG last season. He'll compete with Brown for playing time. The backups are sketchy and unknown.
2018-19 Wake Forest Demon Deacons Basketball Preview – Final Word
In 2017, coach Manning got this team, which went 9-9 in ACC play, to the NCAA Tournament as they played in the First Four. But a year later, they were 4-14 and without a bid. Our 2018-19 Wake Forest Demon Deacons basketball preview finds that although this club has the chance to earn a few more wins, the result will be the same. They'll be sitting out the college basketball postseason.
ACC News and Updates