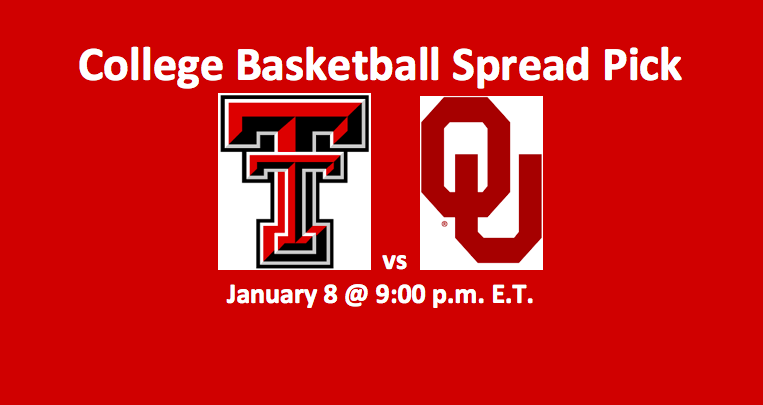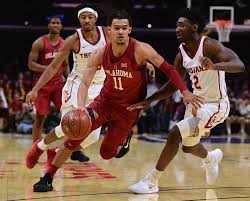 In Big 12 basketball action tonight, Jan. 8, the #8 Texas Tech Red Raiders (13-1 Overall, 2-0 Big 12) vs #23 Oklahoma Sooners (12-2 Overall, 1-1 Big 12). Early in conference play, the Raiders are in first place, while the Sooners are fifth. Our Texas Tech vs Oklahoma pick offers the home team at either -6.5 or -7.0. In their first Big 12 game of the season, the Kansas Jayhawks beat Oklahoma 70-63 on Jan. 2. In their last game, which was on Jan. 5, the Sooners beat the Oklahoma State Cowboys 74-64. Texas Tech started their Big 12-season by beating the West Virginia Mountaineers 62-59 on Jan. 2. They followed that win with another one when they beat the Kansas State Wildcats 63-57 on Jan. 5.
Players to Watch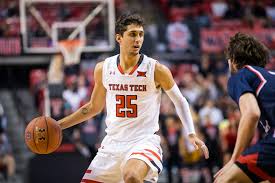 For Oklahoma senior guard Christian James (17.8 PPG, 7.8 RPG, 44.7 FG%) is a solid offensive. He's putting in 35.5% of his threes. Senior guard Aaron Calixte leads the team with 3.2 APG. Calixte, who's averaging 8.7 PPG, is putting in 45% of his field goals and 35% of his three-point shots. Sophomore forward Brady Manek tops the team in rebounds with 7.6 per game. He's second in scoring, hitting for 11.4 PPG. Junior forward Kristian Doolittle is also sound in the paint, bringing down 6.1 PPG and scoring 8.1 PPG.
For the Red Raiders, Tariq Owens (8.1 PPG, 5.1 RPG, 55 FG%) is a force in the paint, blocking 2.4 shots per game. Senior guard Matt Mooney (10.9 PPG, 4.0 RPG, 3.1 APG) is also a defensive force. He's averaging 2.0 SPG. Mooney is completing 44.7% of his field goals and 35.9% of his shots from downtown. Guard Jarrett Culver (8.7 PPG, 5.7 RPG, 4.1 APG) is a versatile player, ably setting up players, driving to the basket, and putting in threes. Culver, a 56% field goal shooter, is completing 42.2% of his three-pointers.
The Red Raiders are deeper and their players are more productive. They have an advantage on both sides of the ball. Our Texas Tech vs Oklahoma pick find the talent on the Raiders is superior.
Edge: Texas Tech
Breaking Down the Numbers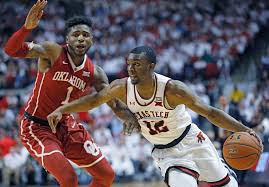 Our Texas Tech vs Oklahoma pick finds that the Sooners are besting the Raiders in a few areas, including rebound per game (43.5-to-36.1) and points per game (75.4-to-73.5). The two teams are tied in three-point shooting with each knocking in 34.6%. After that, the Red Raiders take over, as they are shooting 48.4%-to-45.0% from the field and 69.4%-to-67.0%. Texas Tech is also ahead in assists (14.5-to-13.1), blocks (5.1-to-3.9), and steals (7.6-to-5.6). On defense, they are holding teams to 53.1 PPG while the Sooners are keeping teams at 66.2 PPG.
Edge: Texas Tech
Five Keys to the Game
Raiders defense can determine outcome
Oklahoma needs to control boards
Tech dominates Oklahoma 106-to-71 steals and 78-to-55 blocks
Oklahoma-to-Texas Tech OFRB 151-to-129
Slower pace favors Red Raiders
We think that Tech has a slight edge here, especially because they are at home.
Edge: Texas Tech
Our Texas Tech vs Oklahoma Pick
Our Texas Tech vs Oklahoma pick can see this contest as being fairly close. However, if the Red Raiders are able to maintain control and utilize their defense, they'll take this game. We're calling this one for Texas Tech with the spread at -6.5. See our other NCAAM spread pick for today featuring Duke and Wake Forrest as well as our #12 North Carolina and #15 NC State free pick.
Summary Texas Tech vs Oklahoma Pick: Red Raiders at -6.5