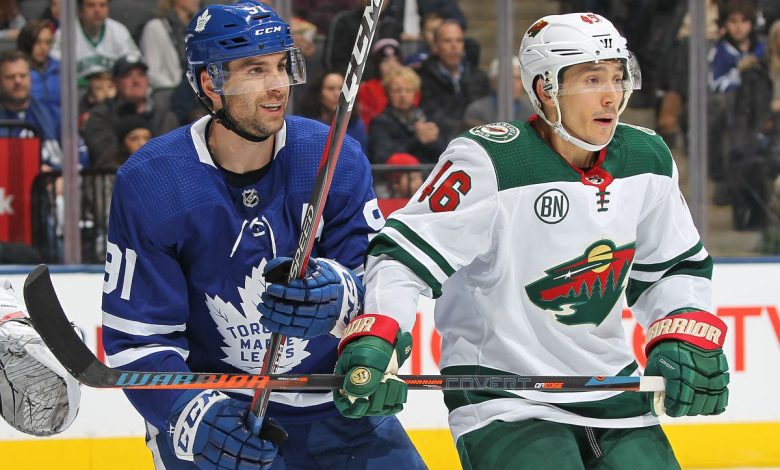 Two streaking teams get together on New Year's Eve in the December 31st NHL free betting pick when the Maple Leafs visit the Wild. Toronto is riding their star-studded offense to a 7-game point streak and an 8-1-1 record overall in the last 10. The Maple Leafs would seem to have value at -129 because of that run, but Minnesota has regained their home magic with a 10-3-3 record in St. Paul this season.
Toronto Not a Bad Bet Here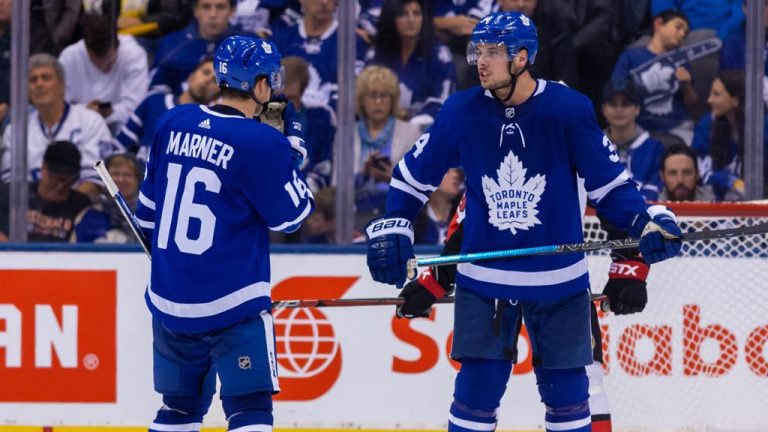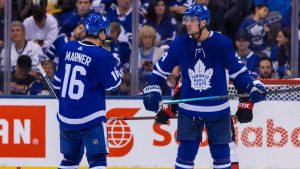 The Maple Leafs have scored a point in 7 straight games, all wins except an OT loss to the Rangers on Saturday. Toronto is well rested after having the last two nights off and they are facing the best price of all the 7 games Tuesday in Minnesota with a line of TOR -129.
There's definitely plenty of reasons to back the Maple Leafs in the December 31st NHL free betting pick. The first of which is the play of Auston Matthews and Mitch Marner who have helped the Maple Leafs score 17 goals in the 3 games since they've become line mates. Matthews has 5 goals and 4 assists the last 4 overall and Marner has 2 goals and 4 helpers in his last 3.
Throw in John Tavares' 8 points in the last 4 and the Leafs are really clicking on offense. Scoring hasn't been a problem for Toronto, it's been giving up goals as they've also surrendered 15 in the last 3 games. The offense has been good enough to win two of those and get a point in an OTL in the other but Frederik Andersen needs a better performance Tuesday. He's served up 11 in his last two starts, but has also faced an average of 39 SOG in that span.
Minnesota a Very Solid Home Underdog Play As Well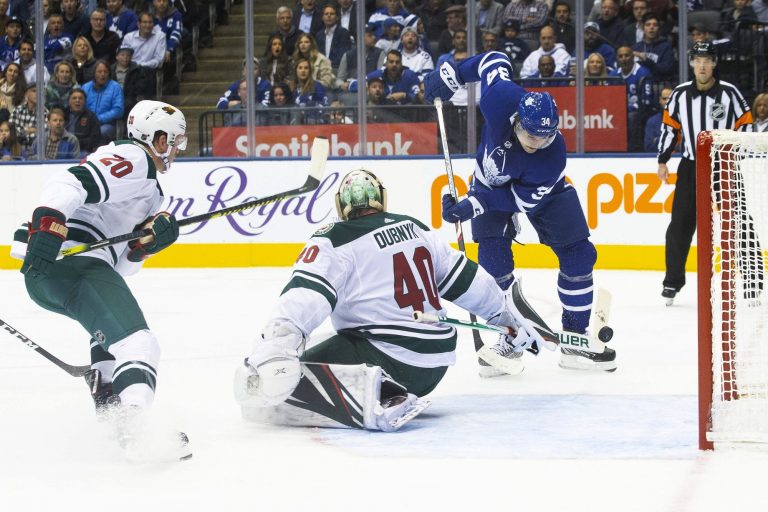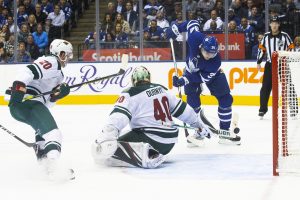 The Wild not only have one of the better home records in the league at 10-3-3, the Maple Leafs have also dropped 5 of their last 6 at the xCel Energy Center. For some reason the Wild just has Toronto's number, as Minnesota has won 9 of the last 12 overall head-to-head games.
Unfortunately for Minnesota, they are streaking in the opposite direction of Tuesday's opponent. The Maple Leafs have scored a point in 7 straight, while the Wild have gone just 3-4 in their last 7. Minnesota also has one less day of rest after losing to the Islanders at home Sunday as a -110 favorite. It was the 2nd loss in the last 3 games in St. Paul, a place where Minnesota had been dominant for the better part of a year.
Devan Dubnyk goes in net for Minnesota in this one. He just gave up 3 goals on 28 SOG to the Islanders #19 scoring defense that ranks second to lost in shots. The Maple Leafs are 3rd and 6th in those categories respectively.
December 31st NHL Free Betting Pick
Minnesota has shown some vulnerabilities at home as of late. Toronto comes in streaking and quite frankly just has more than enough stars to keep the momentum going. This game should be on the higher scoring side with both goaltenders struggling. Toronto may be a trap here, but if so it's still at a great price.
Pick: Toronto Maple Leafs -129