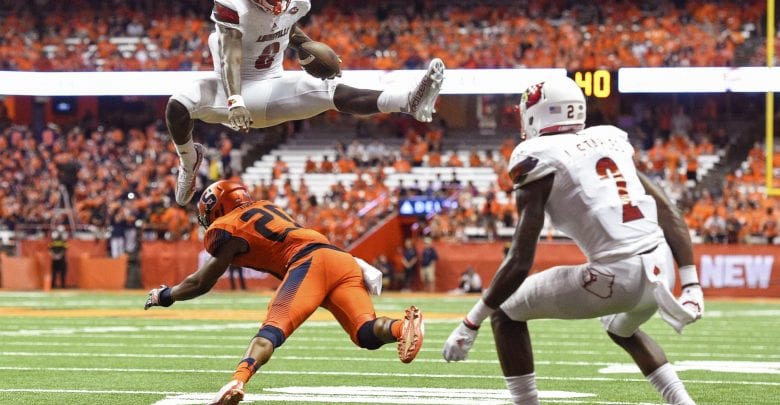 Lamar Jackson is on the outside looking in regarding his quest for a second straight Heisman trophy but two huge outings to finish the year could change voters' minds. It's not like Jackson has had a down year, but Louisville's 6-4 record on the season isn't doing any favors. UL will match up with Syracuse on Saturday in the 11/18 college football free pick.
Syracuse has fell off the map a bit after their stunning 27-24 win over Clemson on October 13th. In fact, the Orange have dropped three in a row and is facing some serous defensive issues as well as health ailments on offense. Is a Louisville blowout on the horizon?
Syracuse With Road Woes – Or Not?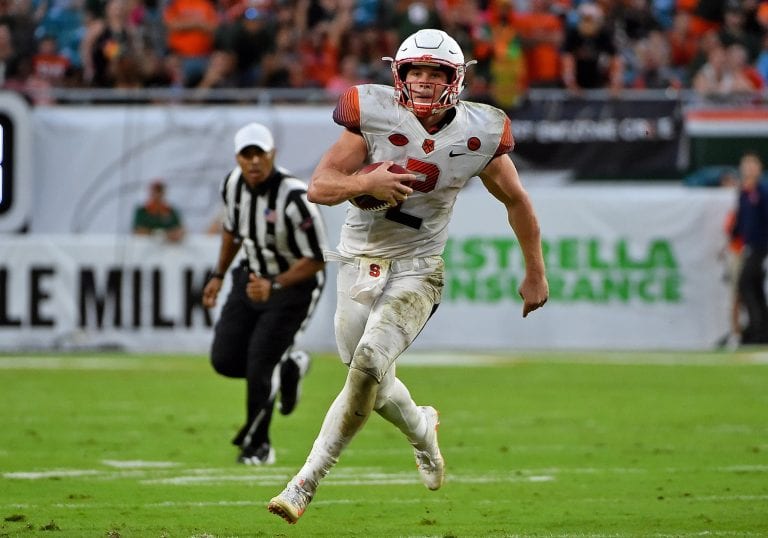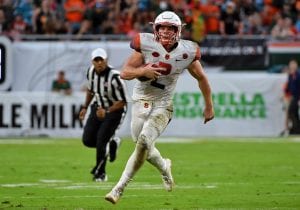 The Orange are 0-4 away from the Carrier Dome but that gauntlet of teams consists of #21 LSU, #22 NC State, #2 Miami, and Florida State. While those are great squads to lose on the road to (a TD favorite at least in each game) last week's 43-64 loss to Wake at home is what's more concerning. The Orange were actually up two TDs at the half but allowed 40 second half points to the Demon Deacons. Wake was able to put up 734 yards of offense – you think Lamar Jackson isn't smiling today for the 11/18 college football free pick?
The Orange allow over 400 yards per game and although their offense is solid 21st in the nation with 472.4 ypg including 14th in passing with 312 per game – that is with Eric Dungey under center. Dungey has nearly 2500 yards passing and close to 600 on the ground but is a game time decision against Louisville with a foot injury. He's joined by RB Dontae Strickland (482 yards, 4TD) who is also questionable with a hamstring issue.
#AllSports Syracuse vs. Louisville: Pre-game jitters thread https://t.co/CJ28Cv50Y1

— Syracuse Orange Fans (@CuseOrangeFans) November 18, 2017
Does Lamar Simply Go Off?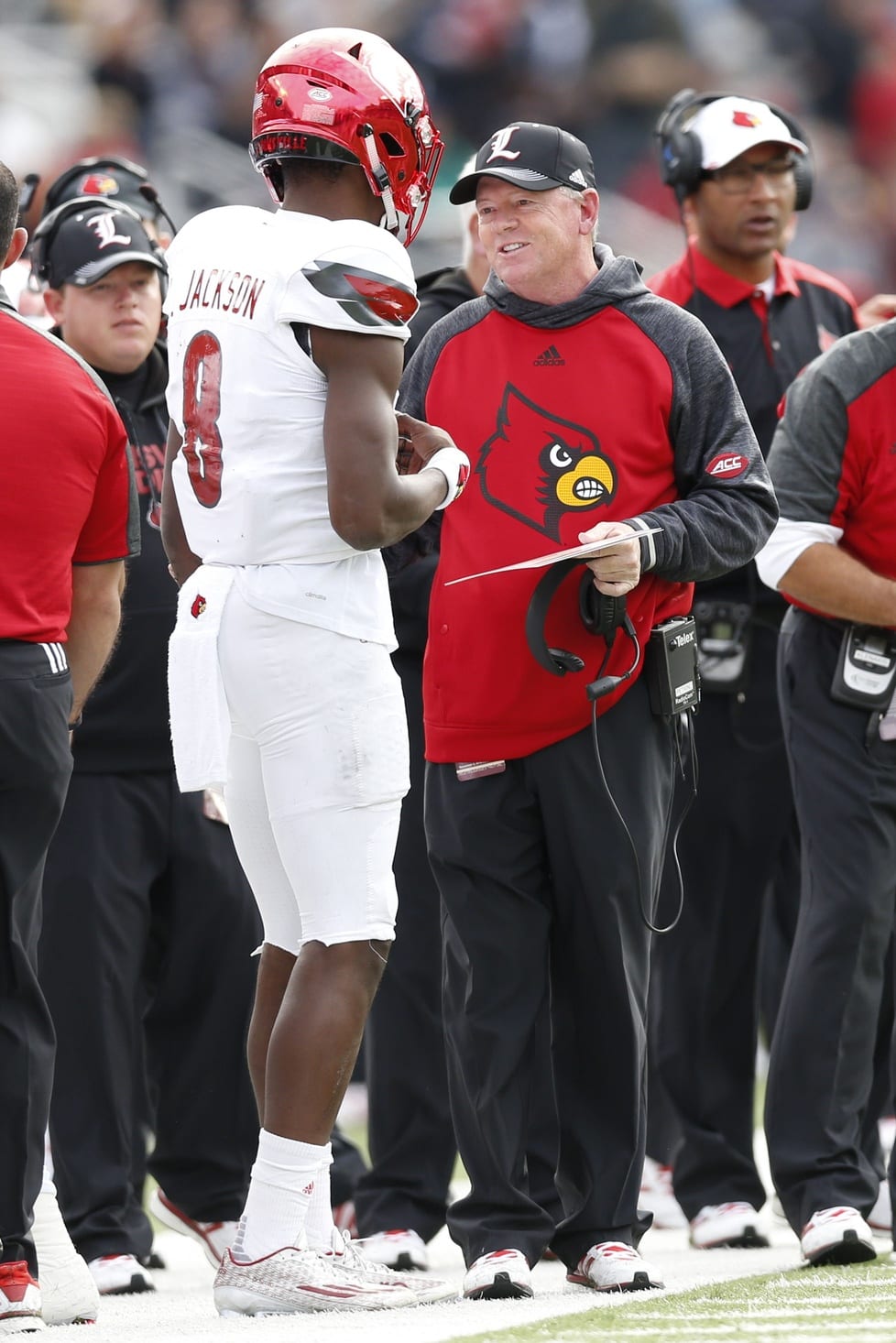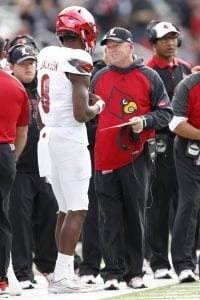 Jackson is a Heisman contender yet again but the major thing working against him was just how good the QB was a year ago. Take for example the fact that Jackson's 3003 pass yards (21TD) and 1176 rush yards (15TD) are considered a 'down' year compared to last season's 3543 (30) and 1571 (21). Despite those numbers, the Cardinals have dropped three of five – but the offense has put up 31+ in seven of their last eight.
Overall the Cardinals have the #4 offense in the country with 543.7 ypg. The 11/18 college football free pick should add to that against the #82 Syracuse pass defense, # 60 rush attack, and #80 unit in points allowed (28.8). Louisville dominated this matchup a year ago, winning 62-28 at Syracuse as the Cardinals were giving 17 points. Jackson was literally unstoppable in that contest throwing for 411 and a score while scampering for 199 and four TDs. The junior will look for more of the same in the 11/18 college football free pick.
Lamar Jackson's last home game. It's going to be pissing rain but I'm going to be there! Let's go!

— Ralph Rich (@I_am_Awa) November 18, 2017
11/18 College Football Free Pick Betting
Syracuse might have a chance in this matchup – if their offense was healthy. Lamar Jackson and the Cardinals offense are going to get theirs, but how does a banged up Orange offense trade blows? Oddsmakers are expecting a high scoring affair with the total at 69, but Louisville might get 50 or more on their own. The line has stayed firm at UL -13 while about 49% like the Cardinals – which is a good number. Bobby Petrino knows how to run up the score – especially when he's trying to get his guy stats for a Heisman candidacy.
Pick: Louisville Cardinals -13