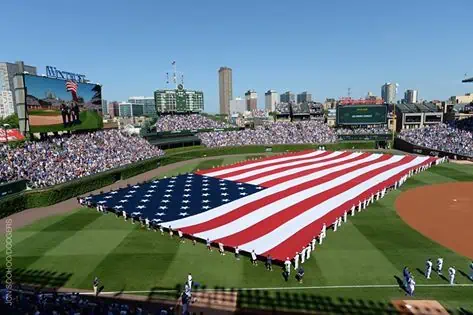 There's Memorial Day baseball at Wrigley Field in the May 29th Rays at Cubs betting matchup (2:20 PM ET, Marquee, Bally Sports). Tampa Bay (39-16) comes to Chicago with the best record in baseball, taking two of three from the Dodgers this past weekend while scoring 25 total runs.
The Cubs (22-30) have fallen to the worst record in the NL thanks to an 8-17 record in May. Tampa Bay is still just a -120 favorite on Monday though as Chicago sends one of the league's best pitchers to the mound with Marcus Stroman tied for first in the majors with 9 quality starts. 70% of the betting public still likes the Rays despite Stroman's success so far in 2023.
Why the Rays Have Value on Monday
Tampa Bay was priced -125 or lower in all three games against the Dodgers this weekend and they took two of three of those, providing great value. Make no mistake, Sunday's win was a battle as the Rays were up 10-7 going into the top of the 5th but had to battle back and hold on for the 11-10 victory.
The Ray's #2 scoring offense (6.09 runs/game) was on full display vs. L.A. over the weekend, belting out 15 hits on Sunday and also picking up a 9-3 victory on Friday. Besides Tampa Bay having the best record in the majors, what gives them extra value in the May 29th Rays at Cubs betting matchup is the fact that Chicago has dropped four in a row while allowing 35 total runs over that span.
Tampa starter Josh Fleming had to endure on Sunday, as he allowed 10 runs on 12 hits (including 5 HRs ) but more importantly gave the Rays 6.0 IP which they needed after using a lot of bullpen arms the first two games of the series. TB is hoping that Taj Bradley (3-1, 4.44 ERA) can give his usual 5.0-ish innings pitched on Sunday, but his last start ended in a 20-1 Blue Jays win on Tuesday even though he "only" allowed 4 ER over 4.0 IP.
Why the Cubs Have Value on Sunday
Tampa Bay would be a -150 or higher favorite on Monday if it was anybody but Stroman on the mound for Chicago. Cubs starters have allowed 17 ER over their last 17.2 IP and the Rays are not just 2nd in MLB in runs scored, they lead in BA, OPS, HR, and SB among many other categories.
Back to Stroman though, his 9 quality outings (out of 11 starts) is tied with Framber Valdez and Shane Bieber for the MLB lead. He's allowed 2 ER or less in five of his last six starts, with a 6ER outing over 2.2 IP against the Twins two Sunday's ago really pushing his ERA up to 3.77 for May. With that start vs Minnesota thrown out Stroman's ERA is just 2.08 for the month.
Tampa Bay has been the dominant force in baseball this season, but they're also 3-6 in their last 9 road games. It's not much, but it's something for value on the Cubs who are 13-15 at Wrigley Field this year.
Free May 29th Rays at Cubs Betting Pick
You're putting all the pressure on Stroman when taking the Cubs here, and there's not a great return on investment at just +100 for taking a team that has been outscored 35-11 during their four game losing skid. When you throw in Stroman's career numbers of 5-8 with a 5.04 ERA in lifetime vs the Rays, Tampa Bay looks like a gift.
Free Pick: Rays -120