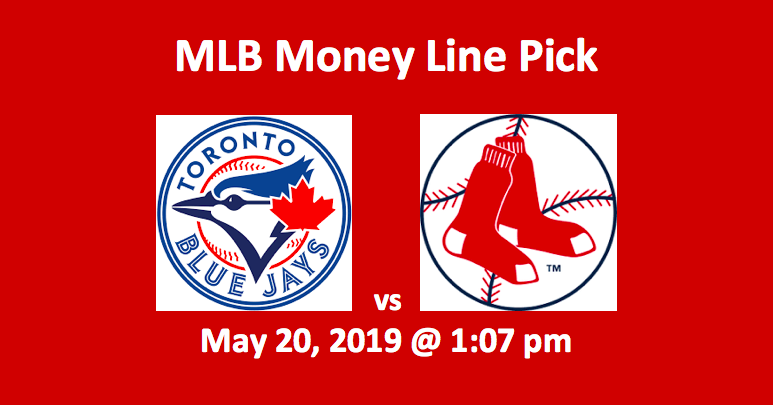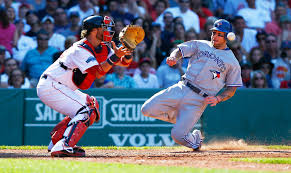 Our Toronto Blue Jays vs Boston Red Sox moneyline pick offers the third and fourth place teams in the AL East. The Toronto Blue Jays come into the contest with a 19-27 record. In their last series against the Chicago White Sox, they split with two wins and two losses. Boston currently owns a 24-22 record. Their last series against the Houston Astros saw them drop two out of three games. The game will be played Monday, April 20, 2019, at 1:07 pm ET at Toronto's Rogers Center.
Toronto Blue Jays vs Boston Red Sox – Starting Pitchers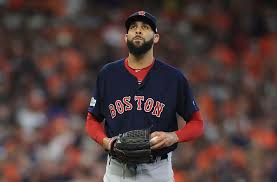 David Price will make his return to the mound following a stint on the injured list. Price had been solid in his last three starts before being placed on the 10-day injured list on May 6. In his last start, he allowed three runs and fanned five batters. In his prior two appearances against the AL East leading Rays, he pitched a combined 11 innings, allowing four runs and striking out 17. In games played in Toronto, the former Blue Jay has a 12-1 record. Price is 1-2 on the year with a 3.75 ERA.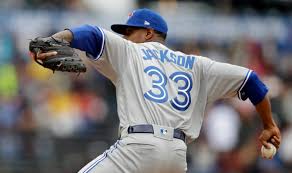 For the Blue Jays, Edwin Jackson will make his second start of the year. He yielded six hits and two earned runs in his previous appearance. Jackson's start turned into no decision after he left the game in the sixth inning. Jackson has a 3.60 ERA. This will be a major test for the righty. He relies heavily on his 93mph four-seam fastball and his 91 mph cutter. In addition, he likes to mix in his slider and sinker. The latter pitch comes in at 93mph. However, Jackson's primary pitches are his fast ball and cutter. His fastball results in a higher number than average fly balls. His cutter is a bit above average in terms of effectiveness.
Red Sox Bats Must Get Going
The Red Sox looked to have found their offensive groove about a week ago. In their five previous games before their series against the Astros, they put a total of 44 runs on the board. In the three-game series against Houston, the Red Sox only managed eight. Against the Jays, the Sox will need more out of the top half of their lineup. Apart from JD Martinez, Boston's first four hitters have gone cold. Over the last week, they have seen first baseman Mitch Moreland's contributions practically disappear. He leads the club with 31 RBIs and 12 homers, but has just two RBIs in the last seven days. Andrew Benintendi has just four hits in his last 22 at bats. Mookie Betts had one RBI in the last week.
The Blue Jays similarly have struggled to drive in runs, although future star Vlad Guerrero Jr. has finally gotten his bat going. He had a somewhat slow start to his career in the majors but has four home runs in his last seven games. However, the Red Sox have gotten good hitting from the bottom of the order, and if their front half can get going they should easily take this game.
Toronto Blue Jays vs Boston Red Sox Moneyline: Summary
We like the Sox chances in this game. Before hitting the IL, Price put in a few solid outings in a row. While Boston's stars have not been offensively present recently, the bottom half of their lineup has still produced. While Guerrero has looked great, Toronto has had trouble scoring runs. Everyone else in their lineup has faltered. If the Red Sox stars can get back on track, they should have little trouble taking the first game of this series. Here's our Toronto Blue Jays vs Boston Red Sox moneyline bet.
Toronto Blue Jays vs Boston Red Sox Moneyline: Prediction
Boston Red Sox Moneyline (-200)