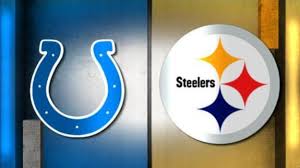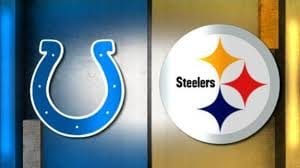 With this Thanksgiving NFL free pick Pittsburgh plays Indianapolis at 8:30 p.m. ET. This is our third and final Thanksgiving NFL free pick with our first dedicated to Minnesota at Detroit at 12:30 p.m. and second to Washington at Dallas at 4:30 p.m. This third game, like the others, offers us two teams with something on the line.
The Pittsburgh Steelers (5-5) are in second place in the AFC North. They have the same record as the first place Ravens (5-5), but the Ravens beat the Steelers head-to-head 21-14. The Steelers need a win to either keep pace with or pass Baltimore. The Steelers are 1-4 over their last five games. Prior to the team's 24-9 win last week against the Browns, they had lost four straight.
The Indianapolis Colts (5-5) are in second place in the AFC South with the Texans (6-4) occupying first. The Colts could really use this win to keep them alive for a wild card or possibly to get them even with the Texans. Even if they do manage to secure the same record as Houston, the Texans hold an edge due to their 26-23 win over the Colts. Over their last five, Indy is 3-2. During that time, they lost to the Texans and Chiefs. Also in that time, they beat the Titans twice, 34-26 and 24-17, and the Packers once, 31-26. They have a two-game winning streak.
Pittsburgh Offense vs. Colts D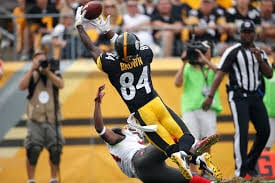 The Pittsburgh offense is putting an average of 23.8 PPG on the scoreboard. QB Ben Roethlisberger (64.5 COMP%, 20 TDs, 7 INTs, 14 Sacks) should have a better game than he did last week in the win against the Browns where he did not toss a TD pass. Still, he did complete a respectable 63.9% of his passes. His top receiver, Antonio Brown (77 REC, 905 YDs, 11.8 AVG, 7 TDs), is one of the best pass catchers in the NFL.
Also, look for Roethlisberger to connect with WR Sammie Coates (20 REC, 425 YDs, 21.3 AVG, 2 TDs) and dual REC/RB Le'Veon Bell (53 REC, 415 YDs, 7.8 AVG, 1 TD). Bell (128 ATT, 529 YDs, 4.5 AVG, 2 TDs) has played well since returning after a four-game suspension. RB DeAngelo Williams is still sidelined due to injury, leaving Bell as Pittsburgh's only true running back. The Steeler line is sound having allowed just 14 sacks and 17 TFL.
The Steelers are going up against a defense that is giving up on average 27.3 PPG. They are allowing close to 300 yards in the air and over 110 yards per game on the ground. The Colts offer an average to below-average defense. They've made 23 sacks, 26 TFL, and three picks. Those figures are fairly low. They're better on forced fumbles with nine, TFL with 26, and passes defended with 26. LB Eric Walden (8 Sacks, 2 TFL, 2 FF) is top dog on the Colt D. LB D'Qwell Jackson (64 TCKLs, 1 Sack, 4 TFL, 3 PD) is a quality player. CB Darius Butler (2 INT, 3 PD, 1 FF) is capable of making the big play.
Indianapolis Offense vs. Steelers D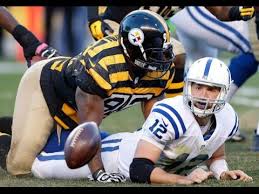 The Colt line has allowed 35 sacks. That may be very helpful for the Steelers. What is also helpful is the fact that Luck will not be playing. Whoever comes in for the starter will be vulnerable to the sack. Choices for quarterback are backup Scott Tolzien, practice squad QB Stephen Morris, and punter Pat McAfee. There is precious little NFL quarterback experience between these three guys.
Whoever the quarterback is he'll be looking to TE Jack Doyle (37 REC, 386 YDs. 10.7 AVG, 4 TDs) as an outlet and WR T.Y. Hilton (57 REC, 888 YDs, 15.6 AVG, 5 TDs) as a possible playmaker. If WR Donte Moncrief (18 REC, 206 YDs, 11.4 AVG, 4 TDs) does play, he is questionable, that could be a big help to this offense. RB Frank Gore (163 ATT, 642 YDs, 3.9 AVG, 4 TDs) will probably see the ball a lot. The Indy frontline is unstable. This could be a very long day for their offense, as well as the Colt D.
The Steelers have an impressive 47 PD and 34 TFL. They're also sound on forced fumbles with a dozen and seven recovered. Their five picks and 21 sacks are low. Look for CBs Artie Burns (2 INTs, 9 PD) and Ross Cockrell (0 INT, 8 PD) to make some big plays today. The linebacking squad is overall healthy and focused on controlling the line and taking care of the middle. LB Lawrence Timmons is huge with 73 tackles, 1.5 sacks, three tackles for a loss, and three passes defended.
Thanksgiving NFL Free Pick Pittsburgh Plays Indianapolis
In our Thanksgiving NFL free pick Pittsburgh plays Indianapolis and the Colts are Luck-less. You can get the Steelers at -7.5, and we say take them. The odds are very much in the Steelers' favor.
Thanksgiving NFL Free Pick Pittsburgh Plays Indianapolis: Pittsburgh at -7.5