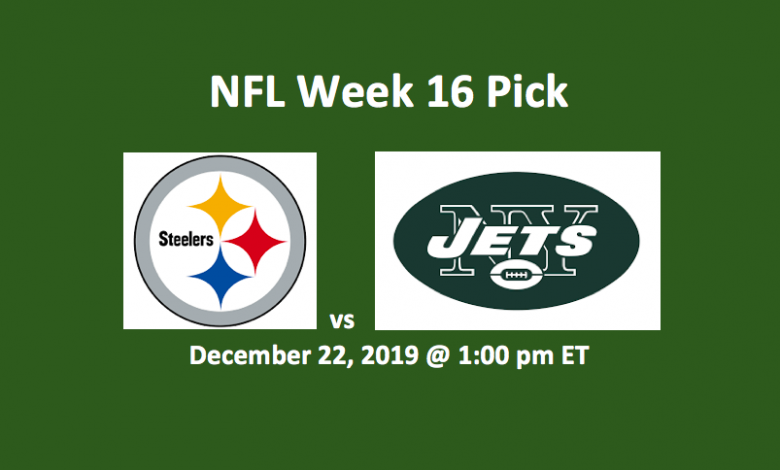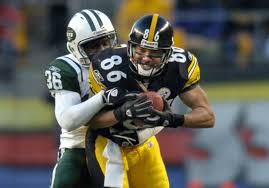 Our Steelers vs Jets pick offers Pittsburgh at -3.5. This Pittsburgh Steelers vs New York Jets prediction notes that this is an important game for the visiting Steelers. Although they won't be eliminated from the playoffs if they lose, and they won't secure a postseason spot if they win, a W will help their chances a lot. Pittsburgh comes to this game favored by 3.5 points.
The Pittsburgh Steelers (8-6 Overall, 3-3 Away) having won three of their last five games. The Steelers are coming off of a 17-10 loss to the Buffalo Bills last week. Buffalo already has one of the AFC wildcard spots. The New York Jets (5-9 Overall, 4-3 Home) have also won three of their last five contests. They are also coming off a loss. Last week, the Baltimore Ravens beat the Jets 42-21.
The game will be played at 1 pm ET on Sunday, December 22 at MetLife Stadium in East Rutherford, NJ. The weather for this game looks good. Temperatures should be in the mid-40s and skies will be mostly sunny.
Steelers vs Jets Pick – Stats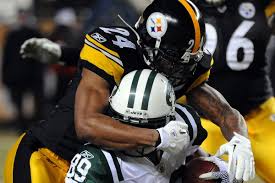 The Steelers are averaging 19.2 PPG. The Jets have been scoring 17.6 PPG. Both teams are accumulating just under 300 offensive YPG. The Steelers are averaging 91.5 YPG on the ground, while the Jets have been running for 77.6 YPG. In passing, Pittsburgh is accumulating 207.6 YPG and New York has been good for 218.6 YPG.
This Steelers vs Jets pick observes that the Pittsburgh defense is exceptionally stingy, allowing 18.5 PPG. The Jets D is also tough, although not as tight as the Steelers. They're giving up 24.5 PPG. Total yardage allowed by Pittsburgh is 330.1 YPG. New York is allowing 342.4 YPG.
Pittsburgh at New York – Players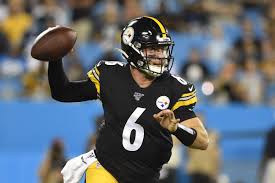 There are concerns at quarterback for Pittsburgh. In last week's loss to Buffalo, Devlin Hodges tossed four interceptions. Over six games, he's thrown five TD passes and six picks. The return of Jets' Pro Bowl safety Jamal Adams today could complicate Hodge's life. The Steelers do possess a fine receiving unit, which includes James Washington, Diontae Johnson, and Juju Smith-Schuster. They've combined for 10 TDs. Pittsburgh would like RB James Conner to have a plus-140-yard game like he did against Miami a few weeks ago. However, the Jets are tough against the rush. They've got 96 TFL, and Adams has 11.5 of them. He also has 6.5 sacks. LB Jordan Jenkins has posted seven sacks and nine TFL. He could give Conner and Hodges problems.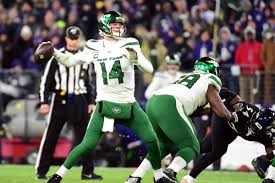 QB Sam Darnold takes the field. This season, Darnold has thrown 17 TD passes and 12 INTs while completing 61.7% of his passes. Top receiver Robby Anderson, who's caught four TD passes, is questionable for today's game. Wideout Jamison Crowder, who has 66 catches and five TD receptions, is a threat. Le'Veon Bell, who's had a sluggish first season away from the Steelers, could try to prove a point today. Might he put up 100-plus yards? If he is going to breakout today, the NY offense will have to contend with DE Cameron Heyward and LBs Bud Dupree and T.J. Watt. The trio has combined for 30.5 sacks and 51 TFL. Corner Joe Haden will be patrolling the secondary. He has four picks and 15 PD.
Our Steelers vs Jets Pick
The 12th player today could be the Steeler fans. Despite the location of the game, the Jets' home stadium, the venue may feel more like Heinz Stadium due to an anticipated influx of Pittsburgh Steelers fans. The Steeler defense could win this game. Hodges has to step up and play mistake-free. The NY Jets will prove to be a worthy opponent. Still, our Steelers vs Jets pick is Pittsburgh at -3.5.
Pittsburgh Steelers vs New York Jets Prediction – Summary
Pittsburgh Steelers @ -3.5