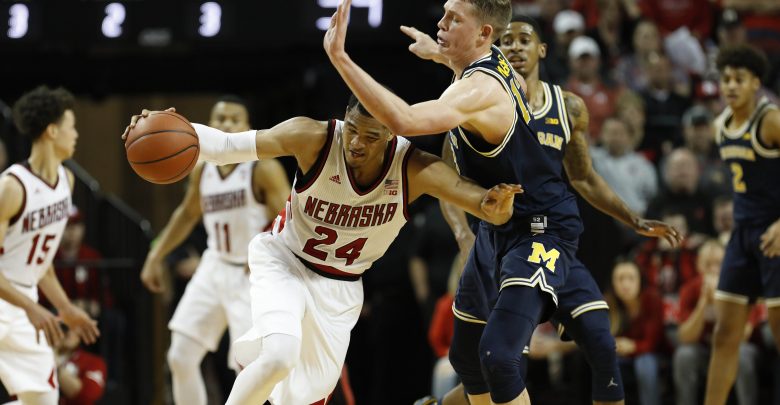 To many bettors the line in the 3/2 Big Ten tournament free pick might seem a bit off. Oddsmakers have made Michigan -4.5 favorites as they take on Nebraska this afternoon at Madison Square Garden. Not only are the Wolverines a higher seed (#5 to #4) but they played into overtime yesterday in beating the Iowa Hawkeyes 77-71 as -9 favorites. The Cornhuskers meanwhile are well rested, having not played since a 76-64 win over Penn State on Sunday. Are oddsmakers thinking that having a game under their belt in this tourney is actually a benefit for Michigan?
Nebraska has one good win this year. Against Michigan, at home, when Michigan was on short rest. Their Big Ten schedule was a joke. Sure they went 13-5 in conference but they are not that good lol. Michigan by 15 tomorrow.

— MSZ Wolverines (@MSZ_Wolverines) March 1, 2018
Thanks to Foul Trouble, Michigan Might Actually Be Fresh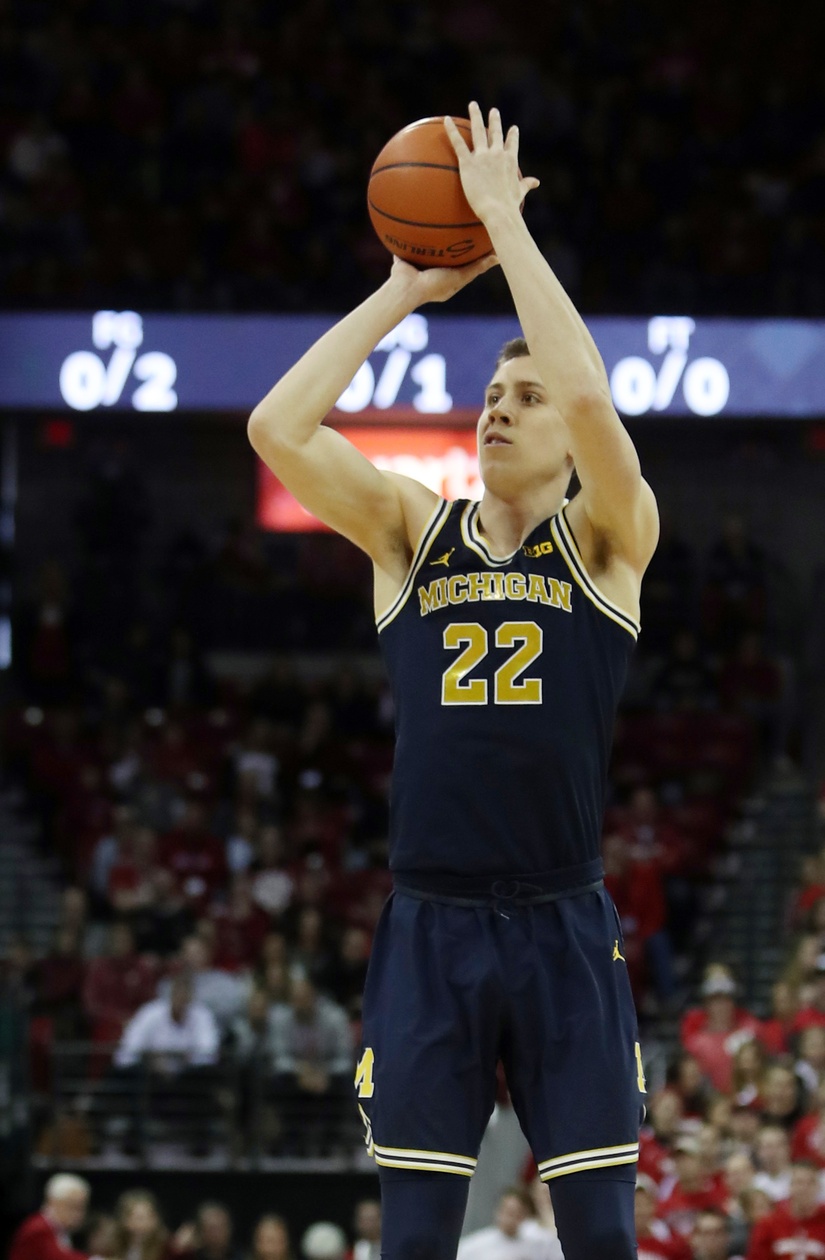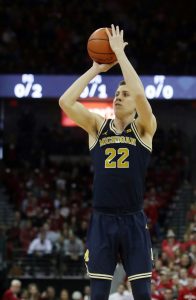 The Wolverines faced a gritty Hawkeyes team yesterday and Iowa put the pressure on the Michigan defense in drawing 22 team fouls – the most the Wolverines had committed in a month and a half. Moe Wagner fouled out after playing just 16 minutes while Muhammad-Ali Abdur-Rahkman logged just 22 before he too committed his fifth. The refs might have been a blessing in disguise as not only are the two UM stars rested, players like sophomore C Jon Teske got valuable Big Ten tournament experience with 28 points.
Of course there's the problem of the game itself. Michigan is going to have a hard time winning the 3/2 Big Ten tournament free pick if they shoot 3-19 from three point range as they did against Iowa. Poor shooting is also what doomed Michigan in their only meeting with Nebraska this season. In that January 18th game in Lincoln Michigan shot just 4-18 from downtown in dropping a 52-72 contest – their biggest loss of the season. The Wolverines do sport a top 10 defense in the country in terms of opponents points scored – they just need their own offense to show up.
Huskers Fighting For NCAA Tournament Lives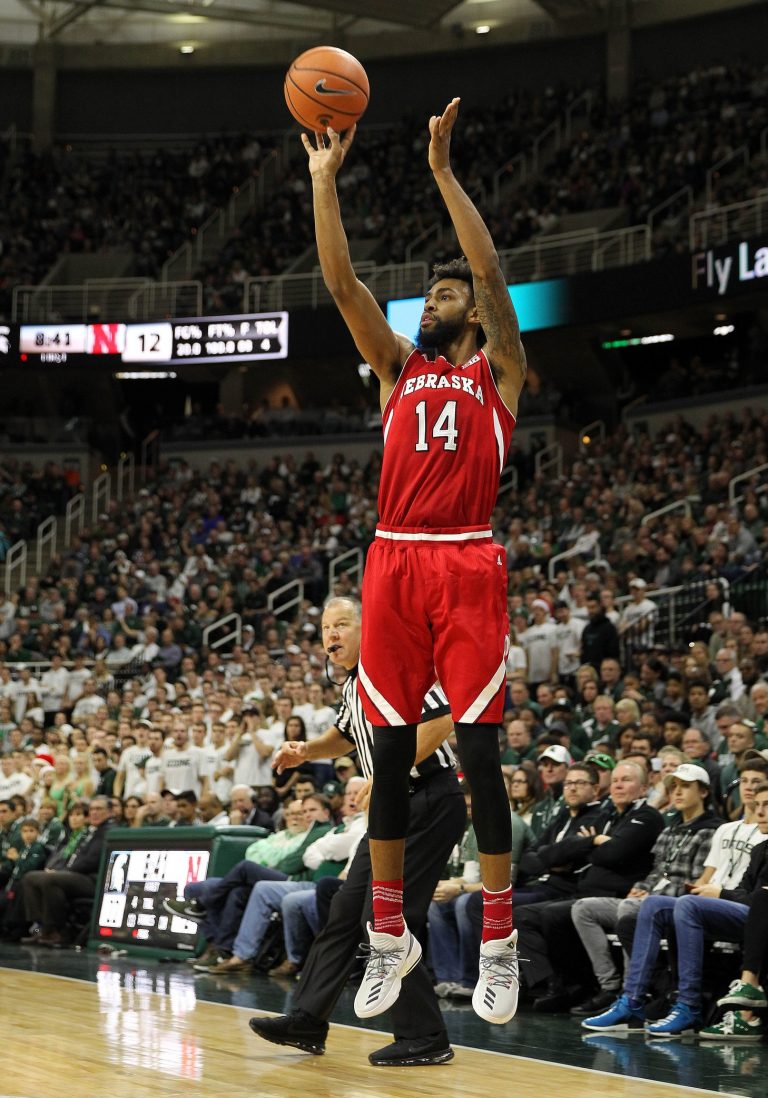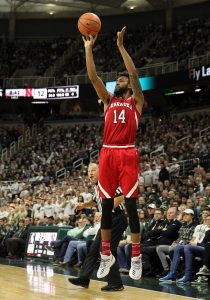 By all accounts it's been a very successful year for Nebraska basketball as they've gone 22-9 on the year which included a 16-1 record on their own court. Despite that however, the Cornhuskers ranked 57 in RPI and their record against top 50 RPI teams is 1-5 on the year. As it stands, Nebraska is on a very thin bubble to make the NCAA tournament – but their resume could be boosted incredibly with a win over #13 Michigan in the 3/2 Big Ten tournament free pick.
Nebraska is listed as +4.5 underdogs for this game but they know they match up well with Michigan. When they hosted them in the middle of January, the Huskers shot 55.3% from the field while the defense limited Michigan to 37.5%. A lot of that was obviously boosted by the home court advantage, but they've got an added benefit of extra rest coming into today's tilt. Michigan has won six straight and wants revenge. Nebraska has eight of their last nine and needs a win to boost their tournament chances. We're set up for a good one at the Mecca of basketball today.
3/2 Big Ten Tournament Free Pick Betting
If bettors set the line at UM -4.5 to get action on Nebraska – it worked because 67% of the public is backing the Cornhuskers. Nebraska is a tough bet though. They are 1-5 ATS in their last 6 neutral site games but have gone 15-2 ATS their last 17 vs the Big Ten. The 'revenge' factor for Michigan for the loss earlier in the season is overplayed. When a team is fighting for their NCAA tournament lives however – that's a big motivator. The Wolverines have shown the tendency to get sloppy on the offensive end and Nebraska has the talent to make them pay if they do so today.
Free Pick: Nebraska Cornhuskers +4.5