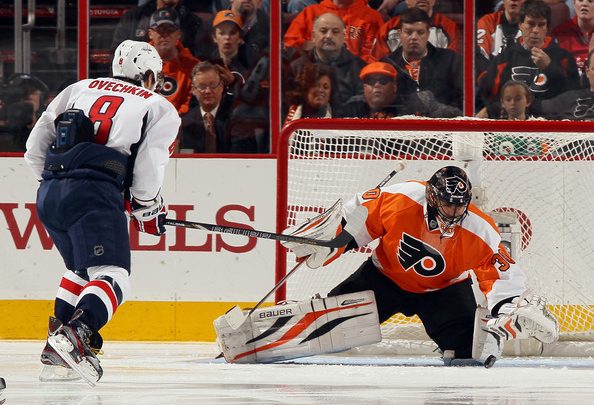 The Flyers have 16 games left in the regular season to try and make up a 9 point deficit for the 2nd spot in the Eastern Conference wild card. Insurmountable? Maybe, but that hasn't stopped Philadelphia from playing great hockey as of late, going 7-2-1 over their last 10. In order for the Flyers to keep their five game point streak going, they have to beat Washington (or go to OT) in the March 6th NHL free pick. That might not be such an easy task considering the Capitals have knocked off wins in four straight games.
Washington Climbs into 1st with a Win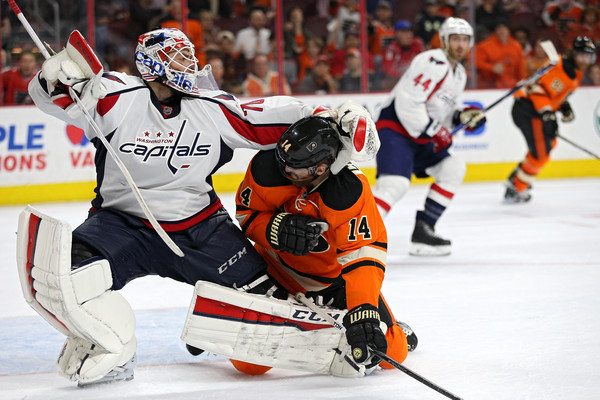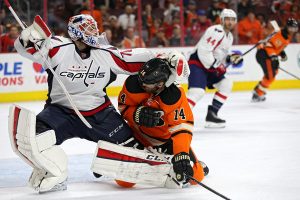 The Flyers aren't the only ones with huge incentive for a win on Wednesday. With a victory the Capitals can move into 1st place in the Metropolitan. The Caps are currently in a percentage points tie with the Islanders for that spot. To get into this position, Washington has rattled off four straight wins although full disclosure two came vs. the Rangers and one Ottawa – teams that are way out of the playoff race.
Washington is a slight -132 favorite in the March 6th NHL free pick and they wrap up their third straight road contest on Wednesday. One thing about Washington's road swing is that they've all been in close proximity with games in Uniondale, New York, and now Philadelphia. Alex Ovechkin had an 8-game scoring streak snapped vs the Rangers on Sunday but still gave the Caps the win in the shoot out. Braden Holtby is in net for Washington on Wednesday, his 400th career start. Holtby has won three straight starts and has held opponents to 2 goals or less in 5 of 7.
Philadelphia Looks to Keep Their Slim Hopes Alive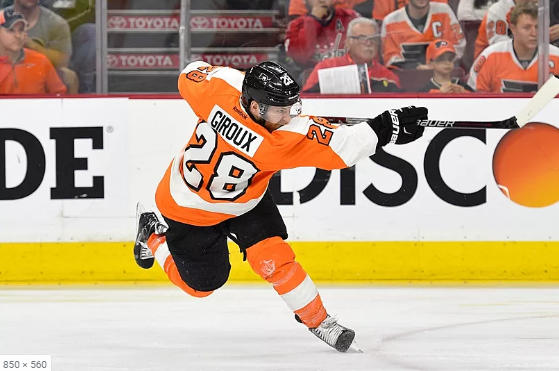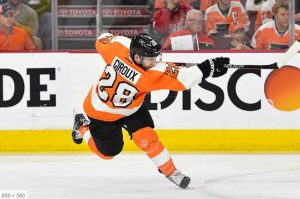 Fans have to give the Flyers credit, they could have called it a season weeks ago. At one point Philadelphia was 16 points back from a playoff seed. It seems to be a 3-5 loss to the Capitals on January 8th that kind of kick started the Flyers' comeback. Since that defeat, Philadelphia has gone 17-4-2 and has gone 4-0-1 over their last five games. The Flyers streak has been more impressive than Washington's as Philadelphia has beaten Pittsburgh and the Islanders and took Columbus to OT.
Even with Wayne Simmonds off to the Predators the Flyers still have plenty of talent to get a revenge win over Washington. Claude Giroux has 9 points in 5 games and Sean Courtier has netted goals in two straight. An NHL record 8 goaltenders have started for Philadelphia this season but Brian Elliott has made it through the gauntlet. He's in net for the injured Carter Hart in the March 6th NHL free pick with a 3-0-1 record in his last four.
March 6th NHL Free Pick Betting
The Flyers are at home on Wednesday where they are 17-12-3 on the season. Both teams are trending upwards but Philadelphia is in an absolute must-win situation. Philadelphia has gone 10-3 in the last 13 at Wells Fargo and the value is on the home team tonight.
NHL Free Pick: Philadelphia Flyers +110