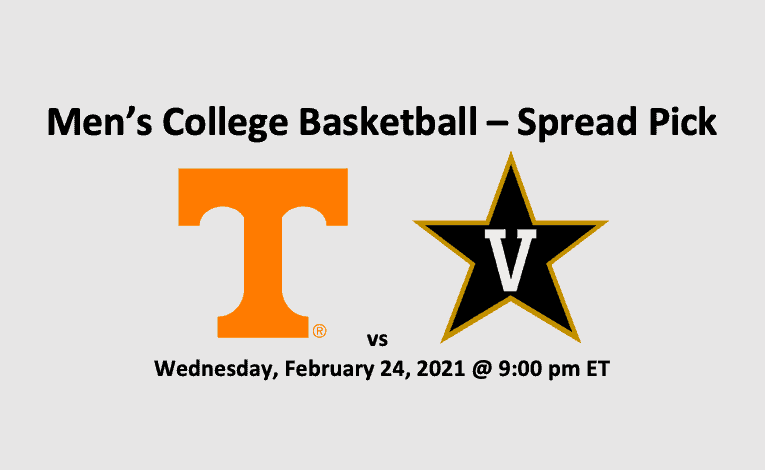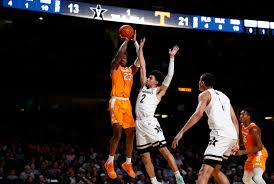 Our Tennessee vs Vanderbilt pick features the SEC's fifth-place team, the Volunteers (8-6 SEC, 15-6 Overall) and the conference's last-place club, the Commodores (2-10 SEC, 6-12 Overall). These two teams met on January 16 with the final score being in the Vols favor 81-61. Tennessee is 5-5 for their last 10 games. They last played February 20, losing to Kentucky 70-55. The Commodores are 2-10 for their last dozen games. Vandy, which also last played on February 20, lost to Alabama 82-78.
The spread odds on this game favor Tennessee. The Volunteers are -7.5 (-115), while the underdog Commodores are +8.0 (-109). Tipoff will be Wednesday, February 24, 2021 at 9:00 pm ET. The game will be played at Vanderbilt's Memorial Gymnasium in Nashville, TN. We also have the Tennessee vs Vanderbilt spread pick here.
Tennessee vs Vanderbilt Pick – Stats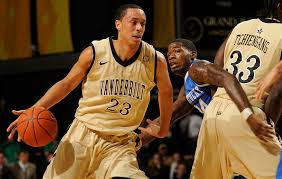 The Volunteers are averaging 73.0 PPG, while the Commodores have been good for 73.7 PPG. Although these two teams are close when it comes to offensive output, they are not close in terms of defense. Tennessee is allowing opponents 62.7 PPG. On the other hand, Vandy is giving up 73.8 PPG.
In terms of scoring, the Volunteers are hitting field goals at the rate of 44.5%. Vanderbilt is right on their heels, hitting 43.3% of their field goals. The two teams are also close on three-pointers with the Vols hitting 34.4% of their attempts and Vandy 34.9%, and frees with Tennessee good on 74.2% and Vanderbilt 73.5%. Tennessee is bringing down 35.7 RPG and posting 15.2 APG, while Vanderbilt is grabbing 35.2 RPG and dishing off 13.2 APG. Steals come in at 7.1 PG for both, while the Vols are better on blocked shots, 4.6-2.6 PG.
Volunteers vs Commodores – Players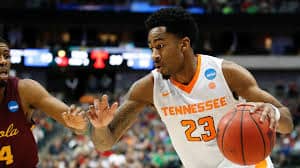 Sharpshooting guard Jaden Springer leads the Vols with 12.0 PPG and 2.8 APG. He's completing 49.0% of his field goals and 46.9% of his threes. Also, in the backcourt, Victor Bailey Jr. and Keon Johnson both offer double-digit scoring and 40-plus percent conversion rates from the floor. Both Springer and Johnson are averaging 1.0 SPG. The top rebounders on the team include forward John Fulkerson (5.9 RPG) and guards Yves Pons (4.8 RPG) and Josiah-Jordan James (6.0 RPG). In the paint, Fulkerson is averaging 9.9 PPG and completing 51% of his shots from the floor. Pons, a 48.7% shooter, is averaging 9.9 PPG while James is putting in 9.8 PPG.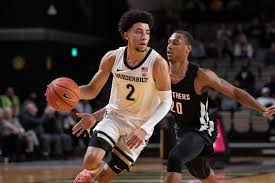 Our Tennessee vs Vanderbilt pick notes that guard Scotty Pippen Jr. makes this team go. Pippen is averaging a team-best 20.5 PPG and 5.2 APG. He's shooting 43.3% from the floor and 36.5% from downtown. On defense, Pippen is averaging 1.7 SPG. Around the rim, forward Dylan Disu is pulling down 9.2 RPG while averaging 15.0 PPG. On defense, he's averaging 1.1 SPG and 1.2 BPG. He's good on 49.2% of his field goals and 36.9% of his threes. Guard Jordan Wright, who has a 50.5% field goal and 50.0% three-point rate, is recording 8.2 PPG and 4.3 RPG. Guard Maxwell Evans, who's averaging 7.7 PPG, is also a solid shot from the inside and out.
Tennessee vs Vanderbilt Pick – Final Word
Our Tennessee vs Vanderbilt pick notes that as of late both teams have been faltering. We do expect Tennessee to win this contest outright. However, lately Vandy has been keeping many of their games with top teams close. Eight points looks like a lot in this game. With that in mind, we're taking the Commodores at +8.0 (-109).
Prediction Summary – #25 Tennessee Volunteers vs Vanderbilt Commodores
Point Spread Pick – Vanderbilt Commodores at +8.0 (-109).