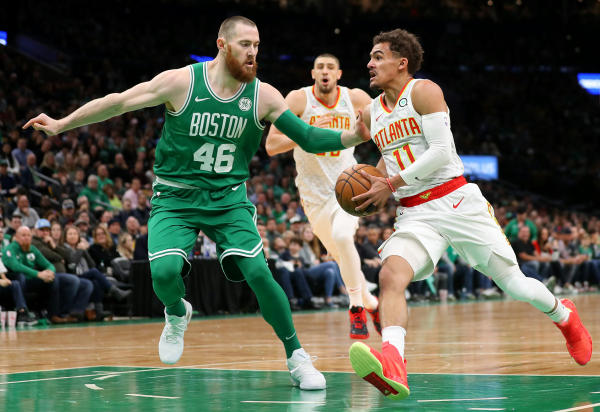 Boston is a huge favorite heading into the January 3rd NBA free betting pick, listed at -10.5 vs. the visiting Hawks. Despite the fact that Atlanta has lost 10 of their last 11, Friday night's game has a big number considering the Celtics will be missing Kemba Walker (flu). On the flip side, Atlanta will be welcoming back their leading scorer Trae Young (ankle) after missing the last two.
Can Hawks Keep Things Close With Young Back?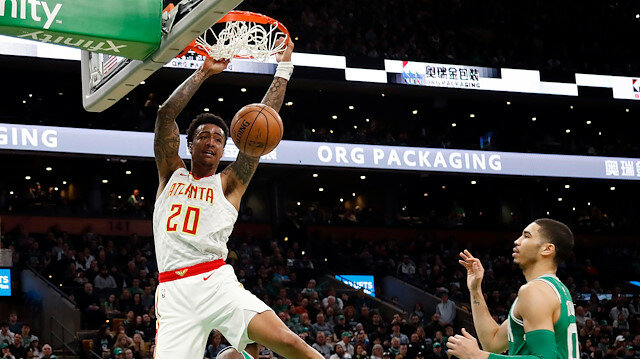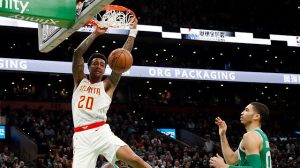 Believe it or not the Hawks offense looked very comfortable last game with leading scorer Trae Young out of the lineup. Atlanta was able to capture a 101-93 win at Orlando as +10.5 underdogs. The reason that win is so significant is because the Magic own the 12th best defense in the league. Things get a bit tougher in the January 3rd NBA free betting pick as Boston ranks 3rd in that category.
Atlanta hadn't exactly been tearing things up with Young on the court, losers of 9 straight before his injury. The win over the Magic on Monday has to breathe a little bit of life into the Hawks locker room as they had dropped two in a row by scores of 86-112 to Milwaukee and 81-116 to Chicago. Atlanta is now just 4-15 going away on the year and their last 7 road losses have come by 47 points, 14, 34, 23, 10, 3, and 35. When this team loses, they go all out.
Of course Young has the ability to keep this one close as he went for 30+ in five straight games before being injured. Atlanta could actually have an advantage on the blocks on Friday, mostly in PF John Collins who has a 27 and a 34 point outing in the 4 games since returning from suspension. 7 footer Alex Len also has a 23/14 and 18/12 night over his last three healthy games.
Does Boston's Depth Step Up?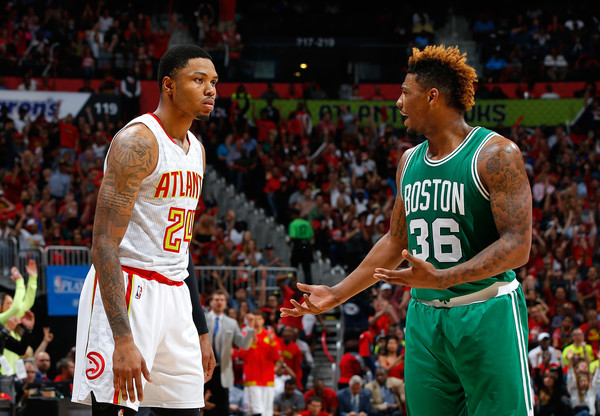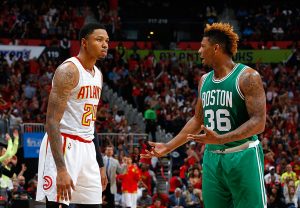 The Celtics are one of the few teams in the league that could lose a player the quality of Kemba Walker and still be a double-digit favorite. Granted, playing 7-27 Atlanta doesn't hurt but the C's have arguably the deepest team in the league.
Marcus Smart will slide into the PG spot for Walker. Smart is in his 3rd game back from an eye infection and Boston has been off since a 27-point win over the Hornets on New Year's Eve so that extra rest should help. Gordon Hayward will be mismatched with Collins on defense, but at the same time Hayward should be able to stretch the floor on Boston's offensive end. With the likely return of Jaylen Brown from his own bout with the flu, the Celtics aren't looking too bad here.
The Celtics have won 6 of their last 7, 5 of those by double digits or more. Boston swept this series last year by margins of 18,21, 8 and 9.
January 3rd NBA Free Betting Pick
The Celtics are rested having the last two nights off and have more than enough talent on offense to make up for the loss of Walker. Jayson Tatum averaged over 22 ppg in December. Young returns from Atlanta and rest assured he'll be launching from the get-go. It's hard to expect the young PG not to be a bit rusty though having not played in a week. That's going to lead to a lot of extra possessions for Boston, and they know what to do with them.
Pick: Boston Celtics -10.5