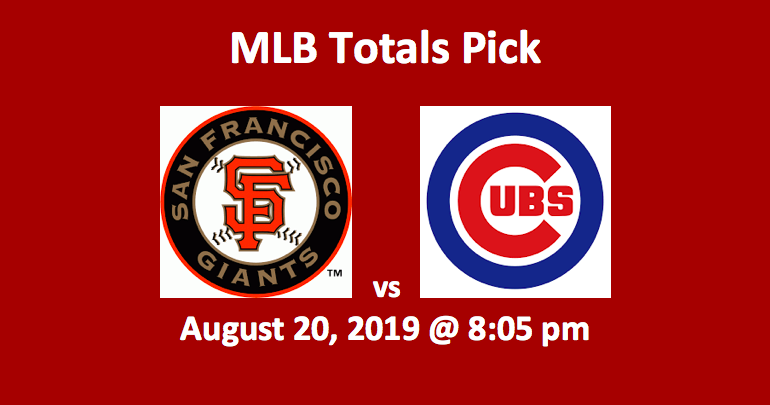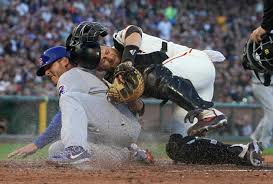 Our Chicago Cubs vs San Francisco Giants totals pick expects a high scoring game. This Chicago Cubs vs San Francisco Giants totals pick is for tonight's matchup, Tuesday, August 20, 2019, at Wrigley Field. The Giants come into this game with a 7-3 record in their last 10 games. They are 63-62 on the season and are just 3.5 games in back of the Cubs in the NL wildcard race. Chicago is 4-6 in their last ten games, but they are riding a two-game win streak into Tuesday night. First pitch is slated for 8:05 pm ET. We see the recent performances of each club's starting pitcher, as well as offensive performances as of late by the Giants, as factors which could make this game high scoring.
Chicago Cubs vs San Francisco Giants Totals Pick – Pitching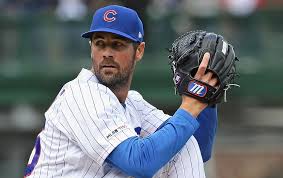 The Cubs will send Cole Hamels to the mound for his 21st start of 2019. The Southpaw has had a fairly solid year but has struggled over his last two appearances. Hamels has a 3.69 ERA on the year but has allowed 12 earned runs in his last two games. This includes his last appearance where he was relieved after allowing eight runs in just two innings. He is still shaking off rust after spending the entire month of July on the injured list. Hamels will look to utilize his 92mph fastball and his circle changeup to get through his fourth start of the month.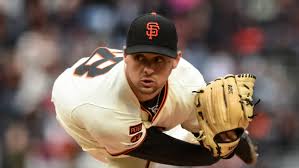 Tyler Beede will get the start for the Giants. Beede has a 3-7 record and a 5.77 ERA on the season. He has struggled recently and is winless in his last six starts. In his last start against Oakland, Beede allowed eight hits and four runs in four innings. In his three starts this month, he has a 9.95 ERA with opponents batting .357 against him. He has faced the Cubs once this season. Beede gave up 10 hits and four runs over five and two-thirds innings in a losing effort. He will look to get on track against a Cubs team which has struggled scoring over the past week.
Both Teams Have Scoring Potential in This Matchup
San Francisco currently ranks 24th in the MLB in total runs. Despite this, they have scored 34 times in their past five games. Mike Yastrzemski, Kevin Pillar, and Brandon Belt have all been vital to the club's recent success at the plate. Yastrzemski has a .381 batting average and a 1.457 OPS in the past week. He has four home runs and seven RBI in his last 21 at bats. Pillar has 11 hits in his last 24 at bats and has driven in six runs. Belt leads the Giants in RBI over the past week. He's knocked in eight runs in his last six games. Evan Longoria and Austin Slater have been solid recently as well. Slater has gone eight for 16 in the past week while Longoria has batted .304 with six RBI in the same span. While this Giants lineup faces a talented hurler in Hamels, he has yet to regain his form since returning from injury. With the hot streak San Francisco's hitters are on they could do some damage in Chicago.
The Cubs, on the other hand, have struggled to score recently. They have only 19 runs in their last nine games, although, in their last contest, they put up seven. Nick Castellanos, Kris Bryant, and Anthony Rizzo have been Chicago's hottest bats. All three have two home runs in their past six games. Castellanos has a .304 average in this span while Bryant has a .937 OPS. Rizzo leads the team with four RBI in the past week. Despite their recent scoring slump, the Cubs face a pitcher who has struggled, and who they have had success against.
Chicago Cubs vs San Francisco Giants Totals Pick: Summary
Both the Cubs and Giants send pitchers to the mound who have struggled recently. Beede is winless in over a month while Hamels is still trying to find his form after returning from injury. On top of this, the Giants' bats have been hot. We like the chances for this game to hit the over on total runs. Two struggling pitchers combined with two offenses that have the potential to drive in runs could make for a high scoring affair.
Chicago Cubs vs San Francisco Giants Totals: Prediction
Chicago Cubs & San Francisco Giants over 9.5 total runs (+100)