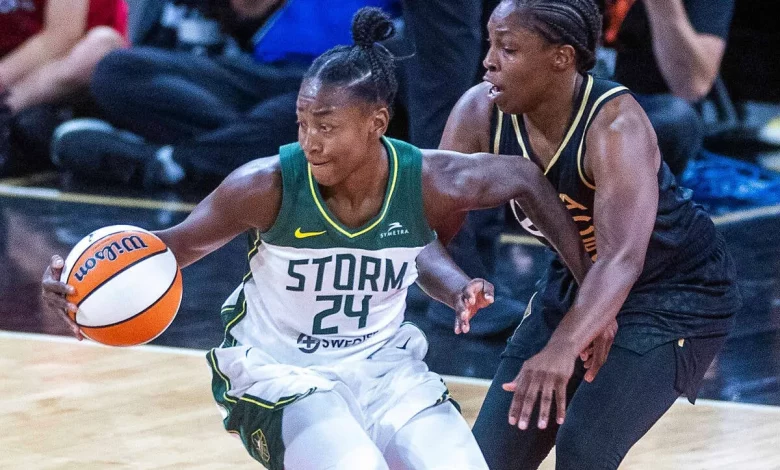 With Major League Baseball currently in the middle of the All-Star Break, there aren't a ton of betting options to explore. There is a full slate of WNBA games on Wednesday night, including a matchup between the Seattle Storm and the Atlanta Dream.
Seattle comes in this game having lost five games in a row, and they are just 4-15 on the year. This was not the season that the Storm envisioned having, but there is still time to get things turned around.
Atlanta comes into this game with an overall record of 10-8, and they have rattled off five straight wins. The Dream look to be a strong playoff contender this season, but they still have some work to do.
The Atlanta Dream are 6.5 point betting favorites over the Seattle Storm on Wednesday night in what should be a terrific battle.
Scoring a Problem for Storm
The Seattle Storm are a team with a lot of strong individual pieces, but they haven't been doing a ton of scoring. Seattle is averaging right around 70 points per game over their last three contests, and that's not going to get the job done.
Jewell Loyd hasn't been the problem this season, as she is scoring over 25 points per game. The team is shooting less than 40 percent from the floor, and they have to start making shots.
Seattle is also allowing more than 86 points per game, and that is going to create a real problem in this matchup. It's going to take a great effort from the Storm if they are going to win this game.
Dream Want to Play Fast
Few teams in the WNBA play as fast as the Atlanta Dream, and that is a big reason why they are winning games. Atlanta is scoring over 86 points per game this season, and they are giving up that many points as well.
Guard Rhyne Howard leads the Dream With over 18 points per game, and she can really shoot. Howard also gets help from her teammates, as there are other great scorers on the team.
Atlanta is going to create extra possessions in this one, and it will force Seattle to shoot the ball well in order to win.
Dream Destroy the Storm
This does feel like a matchup in which the talent is pretty equal on both sides, but that hasn't shown up in the results. Seattle should be better than their record, but they just haven't been able to put the pieces together.
Atlanta has been on an absolute tear, and they are getting the job done on both ends of the court. The Dream are going to get a nice boost from playing at home as well, and that's going to allow them to pull away in the second half.
The bet to make in this game is to take the Atlanta Dream -6.5 as they pick up a double-digit victory over the Seattle Storm.