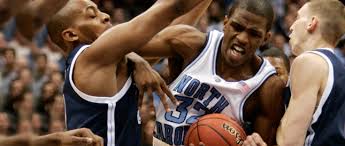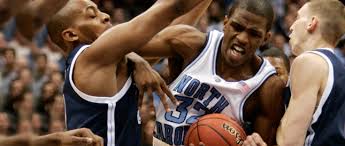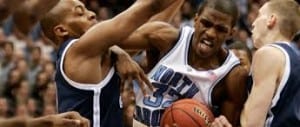 It's Villanova and UNC in the 2016 NCAA basketball championship game on Monday night, April 4. Nova (Big East) destroyed Oklahoma 95-51 to get to this game, while UNC (Atlantic Coast Conference) made it by beating Syracuse handily 83-66. Villanova and UNC has the Tar Heels favored over the Wild Cats by anywhere from 2 to 3 points, while the over/under stands at either 150 or 151.
What Nova Brings to the Floor
Villanova brings an offense that is on fire and a defense that is getting the job done. The Wildcats have been hitting their shots, driving inside to make the play as well as connecting from downtown. Against Oklahoma, they were good on 71.4% of their field goals. Thus far in the tournament, their average winning margin is an amazing 24.2 points.
What the Tar Heels Offer in the Final
UNC brings size, stamina, and a deep bench to this game. Upfront and down low Brice Johnson, Kennedy Meeks, and Isaiah Hicks are tough to control. This trio can grab offensive rebounds and score. If North Carolina can play their game in the paint, whether or not they can hit from the perimeter will be meaningless. UNC can pound the boards better than any other college basketball team.
Other Factors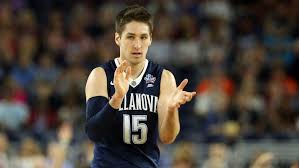 The outside game edge goes to the Wildcats, as they are good on 36% of their attempts. The Tar Heels are a 32% three-point shooting club. Nova also has a better free throw percentage, 78% to 75%. Both teams average 48% from the field.
In coaching, you have to say that North Carolina is a tad better. Roy Williams has more experience and success in these situations. However, that does not mean that Nova's Jay Wright is chopped liver. This Wildcat team is in the position they find themselves in because he's been able to bring these guys together in a way no one had imagined.
Keys to Winning
Villanova wins by hitting from downtown, being tenacious on defense, and partially neutralizing the Tar Heel's inside game. That final key is the toughest of the three. UNC needs to use their bulk, height, and power effectively in the frontcourt, especially when vying for offensive boards. If they are forced to shoot from the perimeter, they'll have a tough time winning. The Cats would love to get the Tar Heels in foul trouble and notch a few extra points from the charity stripe.
Our Picks – Villanova and UNC
With Villanova and UNC in the 2016 NCAA basketball championship game, everything points to a win by the number one University of North Carolina Tar Heels. Even if Nova can make a game of it in the first-half, UNC, with its strength and deep bench, has a major edge in the second-half. Take the Tar Heels at -2.0. We also like the over in this contest at 150.