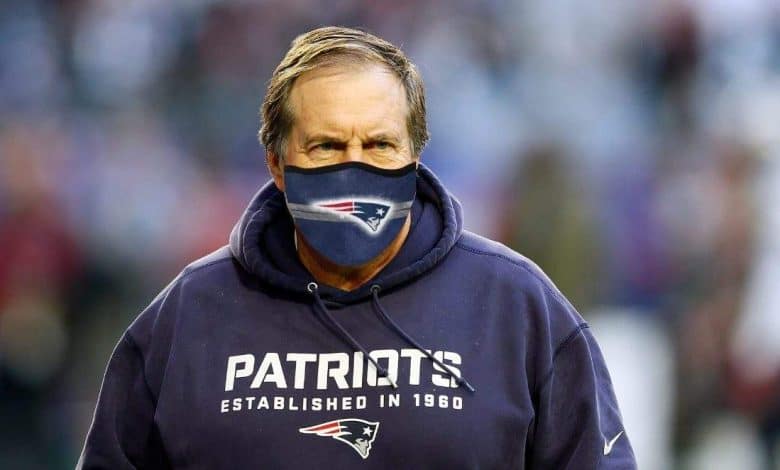 The roles are reversed heading into the Patriots at Dolphins pick as this year it's Miami who is closing in on a postseason berth while New England is counting the weeks left in their season. While many people are considering this a revenge game since Miami is up and the Pats' are down this season, the teams have actually split the series the last three seasons.
New England did notch a 21-11 win over Miami in the 2020 opener as -7.5 favorites, and the Patriots are just +1.5 underdogs on the road Sunday. This will be the third straight away tilt for New England though, and they were embarrassed 24-3 last week at the Rams.
Belichick vs. Young QB Matchup
Defensive guru Bill Belichick has notoriously made life miserable when game-planning against young quarterbacks. That was evident in week 13, when the Patriots beat the Chargers 45-0 with some help from a 26/53, 209 yard and 2 INT day from Los Angeles rookie Justin Herbert. Belichick gets to strategize for another rookie in Tua Tagovailoa in the Patriots at Dolphins pick.
While New England's defense should hold their own in a game with a betting total of just 41.5, another reason that number is so low is because the Patriots are anemic on offense. New England managed just 3 points in what was a must-win game against the Rams last week, with just 220 total yards of offense.
The Patriots have almost no weapons on offense in the run or pass, but Cam Newton can still do some damage – mostly on the ground. Newton has a high water mark of 119 yards passing the last three games however, The Patriots have scored 23 points or less in 4 of the last 5 games, a trend which will likely continue against Miami's #2 scoring defense.
What to Expect From Tagovailoa?
Miami has to be content with the production they're getting from their rookie QB out of Alabama. Tua Tagovailoa is 4-2 as a starter on the year, and just last week tossed his first INT of the season against 9 TDs. Tagovailoa has 296 and 316 yards passing the last two games, his highest numbers of the year as a sign that the Dolphins are trusting the youngster more.
Miami needs a win on Sunday as they are tied with Baltimore at 8-5 for the 7th and final AFC playoff spot. The Ravens get an essential bye week as -13 point home favorites vs. 1-12 Jacksonville however. What's worse for Miami is that their #2 receiver Mike Gesicki (shoulder) is doubtful, while #1 target Devante Parker is going to play through a hamstring injury.
Even with a somewhat depleted offense, the Dolphins have the defense to get them this much needed W. Lost in the 6-point loss to Kansas City last week was the fact that Miami did force 3 INTs from Patrick Mahomes, who had just two picks in the 12 games prior. Before that the Dolphins took care of tomato cans in holding the Bengals to 7 points and the Jets to 3 points in weeks 12 and 13 – and New England's offense doesn't look much better than those two right now.
Free Patriots at Dolphins Pick
New England simply has to be running out of gas after two games in L.A. followed by a trip to South Beach. A team with superior talent can transcend those road woes, but that's not the 2020 Patriots.
Dolphins 27 – Patriots 17
Pick: Dolphins -1.5