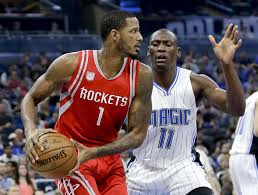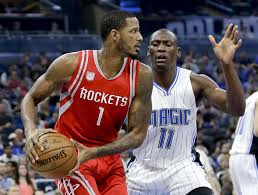 The slumping Orlando Magic (20-33 Overall, 11-17 Away) travel to Houston (37-17 Overall, 19-6 Home) to play the Rockets on Tuesday, Feb. 7 at 8:00 p.m. In our Orlando plays Houston NBA free pick, both teams are rested and healthy although the Magic will be without small forward Jeff Green. His absence is due to personal reasons. Orlando is in 13th place in the Eastern Conference and 4.5 games away from a postseason spot. The Rockets are securely in third place in the NBA West and 7.5 games away from the first place Warriors.
The Magic are three for their last 10 and two for their last five. The team's last game was Feb. 4 when they lost to the Atlanta Hawks 113-86 on the road. Other losses over the last five games are Minnesota 111-105 on Jan. 30 and Indiana 98-88 on Feb. 1. Their last win was on Feb. 3 against Toronto 102-94. Prior to that win, they beat Toronto 114-113 when they first met on Jan. 29.
Houston comes to this game have gone five and five and five their last ten. For their last five, they are three and two. The team won their last game, which was a 212-117 OT victory against the Bulls on Feb. 3. They've been alternating wins and losses as of late with recent losses to Indiana 120-101 on Jan. 29 and to Atlanta 113-108 on Feb. 2. Along with the recent win over Chicago, the Rockets beat Philadelphia 123-118 on Jan 27 and Sacramento 105-83 on Jan. 31.
Orlando Magic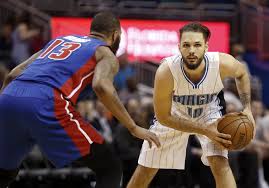 Five players are scoring in double digits for the Magic with SG Evan Fournier leading the group with 16.6 PPG. The frontcourt is solid and includes center Nikola Vucevic (14.0 PPG, 9.7 RPG, 47 FG%) and PF Serge Ibaka (14.9 PPG, 6.9 RPG, 48 FG%). PF Aaron Gordon (11.3 PPG, 4.6 RPG, 43 FG%) fills out the frontcourt. PG Elfrid Payton (12.5 PPG, 5.8 APG, 46 FG%) is averaging 1.17 SPG. 42 FG%, 39 3PT%)
In every area, Houston is a much better shooting team than Orlando. They are good on 44% of their field goals, 33% of their three-point shots, and 72% of their free throws. They are hitting 49% of their twos. The Magic have been committing on average 18.8 fouls per game and seeing 12.7 TPG.
Houston Rockets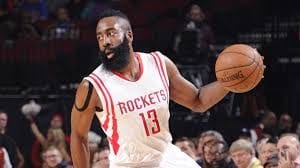 Two shooting guards dominate the scoring for Houston. James Harden (28.9 PPG, 8.2 RPG, 11.4 APG) is top dog on the team and one of the best players in the NBA. He's got great hands as he's recording 1.50 SPG. SG Eric Gordon (17.3 PPG, 42 FG%, 39 3PT%) is second in points per game and in three-point percentage. PG Patrick Beverley is putting in 9.2 PPG, grabbing 5.8 rebounds per game, and making 4.4 assists. The frontcourt includes three solid and versatile players, center Clint Capela (11.9 PPG, 7.6 RPG, 64 FG%), PF Ryan Anderson (13.8 PPG, 5.1 RPG, 42 FG%, 42 3PT%), and SF Trevor Ariza (11.8 PPG, 5.5 RPG, 41 FG%, 36 5PT%).
As noted, the Rockets are a more accurate shooting team than the Magic. Houston is knocking in 47% of their field goals and 36% of their threes. The Rockets have a 76 FT% and 55 2PT%. They offer decent ball movement that includes an average of 25.4 APG. The team's TPG come in at 14.8 PG and fouls at 20.1, which are both higher than their opponent's.
Orlando Plays Houston NBA Free Pick
In our Orlando plays Houston NBA free pick all of the stats point to a 12-plus point win by the Rockets. In terms of PF/PA, the Rockets are scoring on average almost 15 more PPG than the Magic, while Orlando is allowing about three fewer points than Houston. The difference is about 12 points. The difference in team efficiencies is over 12 points as the Rockets are at +5.3 and the Magic come in at -7.8. Finally, the PF/PA differential comes out to approximately a dozen points with the Rockets at plus six and the Magic at minus 6.
With the all around differences in shooting percentage for field goals, threes, frees, and two-point shots, the differences above and the play of super star James Harden, we are taking the Rockets at -11.5.
Orlando Plays Houston NBA Free Pick: Houston -11.5