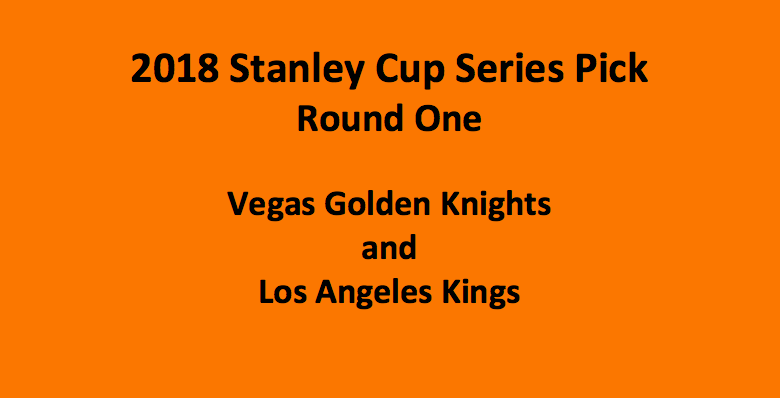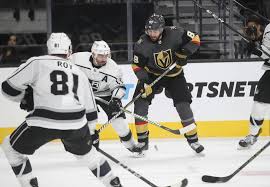 One of the biggest surprises during the 2017-2018 NHL season was the Vegas Golden Knights' ability to make an impact in the standings during their inaugural season. Vegas certainly did just that becoming the first NHL expansion team since the 1967-1968 season to clinch a playoff berth in their first season. They are also the first expansion team to win its division in their first season.
After surprising NHL fans, the Golden Knights are ready to host their first playoff series against the first wild card team in the Western Conference, the Los Angeles Kings. In the four games played between these two organizations this year, both teams have walked away with a regulation and an overtime win, giving each a 2-1-1 record in these contests. Here's our Vegas plays Los Angeles 2018 Stanley Cup series pick below.
Goaltending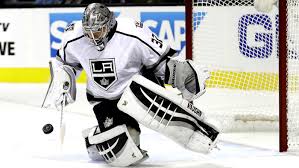 Los Angeles biggest strength this season has been it's defensive play. Jonathan Quick and the Kings won the William M. Jennings Trophy for allowing the least goals during the regular season (202). Quick did this while posting an impressive .921 save percentage and a 2.40 GAA.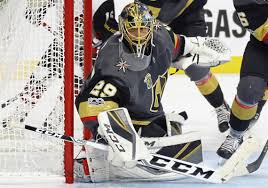 Vegas finished well in terms of goals against, despite using five different goalies in the early stages of the season. That was due to their top four netminders going down to injuries. Once top goaltender Marc-Andre Fleury returned from injury, he was lights out. He finished with career bests in save percentage (.927) and GAA (2.24). Fleury helped to guide the Golden Knights to the eighth-best goals against in the NHL. Both goaltenders featured in this series are playoff veterans who have multiple Cups to their names and are capable of stealing games in this series for their team.
Kings Offense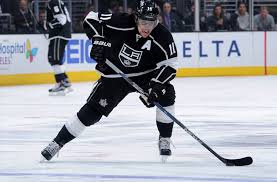 The Kings biggest downfall on paper this year has been their scoring production. LA enters the Stanley Cup Playoffs with the third least goals scored out of teams that qualified for the post season. They've hit the back of the net 237 times over the 82 game slate. Much of this offense was generated by top center Anze Kopitar who finished the year with 35 goals and 57 assists for 92 points., including 27 points in his last 20 games.
The drop off in point production on the Kings was very large though as their next highest scorer was Dustin Brown (28-33-61), who had the highest point total of his career this season. LA's lack of offense during the regular season should be taken with a grain of salt as the Kings leading scorer from the 2016-2017 season, Jeff Carter was injured for almost ¾ of this year. After returning in February, Carter put up 19 points in 21 games.
Vegas Offense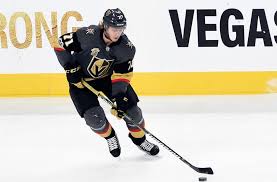 The Golden Knights put up a total 268 goals which was the fifth most in the NHL. Led by William Karlsson (43-35-78), Jonathan Marchessault (27-48-75), and David Perron (16-50-66), Vegas has a very balanced offense that saw five players put up over 50 points on the year.
Vegas might start the series without Perron who has not played since March 28th and is listed as questionable for game 1. Perron's presence may be missed greatly though as both team's offensive outputs have been similar in their last ten games leading up to the playoffs (14 goals for LA and 12 for the Golden Knights).
Defense
One major question for LA will be health of their defensemen. As of April 10th Muzzin was practicing in a non-contact jersey during practice for the Kings and is listed as questionable for game 1. Muzzin finished the season as LA's second highest scoring D-man behind superstar Drew Doughty (10-50-60), as well as the Kings' fifth highest scoring player overall. LA's depth after outside of their top six defensemen is not very impressive and losing two D-men who have averaged of 20 minutes of ice time per game is not ideal. Much of the load will have to be picked up by Doughty, who has to ability to log over 30 minutes of ice time on some nights, but will get tough to do over the course of a seven game series.
Vegas Plays Los Angeles 2018 Stanley Cup Series Pick
This series will likely be close. Goaltenders from both teams are playoff veterans, who have won cups and have had great regular seasons. Vegas has had more scoring success during the regular season but, losing Jeff Carter for much of the year definitely makes LA's offense look less threatening on paper than it really is. The biggest deciding factor for this series is likely the health of LA's defensemen. Jake Muzzin and Derek Forbort's returns to the lineup will be essential if the Kings are to pull out a series win over the Pacific Division's top seed. Assuming the Kings get healthy quickly they look to have a good chance to take down the number one seed in the Pacific Division. Check out our Vegas plays Los Angeles 2018 Stanley Cup series pick below.
Prediction:
Los Angeles Kings (+110) over the Vegas Golden Knights (-130) in 6 games.