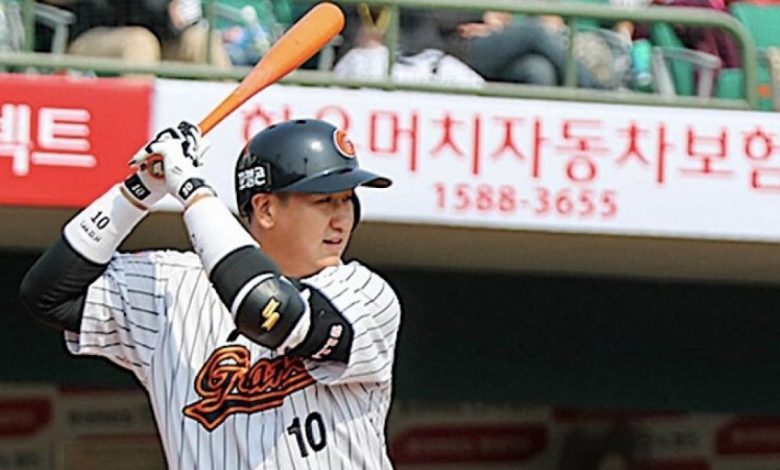 The third series of the 2020 Korean Baseball Organization wraps up on Thursday. NC, Lotte, and Kiwoom have moved out ahead of the pack a bit, all tied for 1st with 6 wins. The pitching doesn't look the greatest heading into May 14th KBO betting, so it may be a night for totals wagers. Let's break it down:
SK Wyverns (+145) vs. LG Twins (-200) O9.5 ESPN
The LG Twins have put together a nice 3 game win streak to climb into a tie for 4th in the league. That includes a 14-2 shellacking on Wednesday as +105 underdogs. It's the 3rd straight game scoring 9+ runs for the Twins and dropped SK to 1-6 on the season. The Wyverns have now dropped 5 straight and were -145 favorites in the game two loss.
The Twins would look good in May 14th KBO betting except for Tyler Wilson getting the snot kicked out of him in the opener giving up 7 ER in 4-1/3 IP to the Dinos last week. SK starter Park Joong-hoon allowed only 2 ER in 5 IP in his '20 debut. Wilson should be better this time though:
Pick: Under 9.5
Update: SK 2 LG 3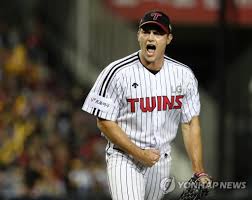 KIa Tigers (-125) vs. Hanwha Eagles (-110)
KIa started off the season just 1-4 but are on the verge of a sweep over Hanwha in May 14th KBO betting. The first two Tigers wins have been low scoring, 2-1 on Tuesday and 4-3 on Wednesday.
Drew Gagnon is behind the sweep efforts for Kia after throwing 5-1/3 of 3 ER ball in getting the win on May 8th. Gagnon pitched in 23 games for the Mets in '18 and '19. Hanwha counters with Jang Min-jae who went for 5 IP of 3 ER ball vs. Kiwoom in his '20 debut. With this value, stick betting against the 2-6 Hanwha Eagles.
Pick: Kia -125
Update: Kia 1 Hanwha 4
KT Wiz (+145) vs. NC Dinos (-200)  O9
The NC Dinos are looking for the sweep heading into May 14th KBO betting. NC has been one of the hottest teams in the league this season off to a 6-1 start. That includes toppling KT 5-4 on Wednesday as a -190 favorite and scoring the 7-6 win on Tuesday. KT has dropped 3 straight 1-run games so they aren't completely as bad as their 1-6 record indicates.
The Wiz have dropped 2 straight in the series but only by a run each time. KT is the worst team in the league at 1-6 but have lost their last three by three runs total. The Wiz will break through in a matter of time and NC is in a spot to get complacent.
Pick: KT Wiz +1.5 (-135)
Update: KT 0 NC 1
Doosan Bears (-180) vs. Lotte Giants (+130) O10.5
Lotte was able to get back on the winning track on Wednesday after suffering their 1st loss of the season to Doosan on Tuesday. These two teams have found the offense so far this series with the Bears winning the opener 11-6 before the Giants evened things up 10-9 on Wednesday. Doosan has now plated at least 9 runs in 4 of their last 5.
People keep thinking Lotte is a fluke but they avenged their 1st loss of the season Tuesday with a 10-9 win on Wednesday. Taking 2 of 3 from the defending champ Doosan would be great for the Giants but Park Se-woong has to be better than his 3 ER in 4-2/3 IP last Thursday. With all the runs so far, expect the offenses to dry up Thursday:
Pick: Under 10.5
Update: Doosan 7 Lotte 4
Samsung Lions (+150) vs. Kiwoom Heroes (-210) O09
It's been a low scoring series as Samsung and Kiwoom play the rubber match in May 14th KBO betting. The Heroes took the opener 3-2 before being shut out 5-0 on Wednesday.
Samsung looks like a bet with great ROI considering Kiwoom has won 4 of their last 5 without scoring more than 3 runs in any games. You have to ride that trend for a low scoring game…until it's not a trend anymore.
Pick: Under 9
Update: Samsung 8 Kiwoom 5