Free Expert Sports Picks
Saturday July 4th English Premier League Betting Guide
It May Be America's Independence Day, but Fireworks Are Across the Pond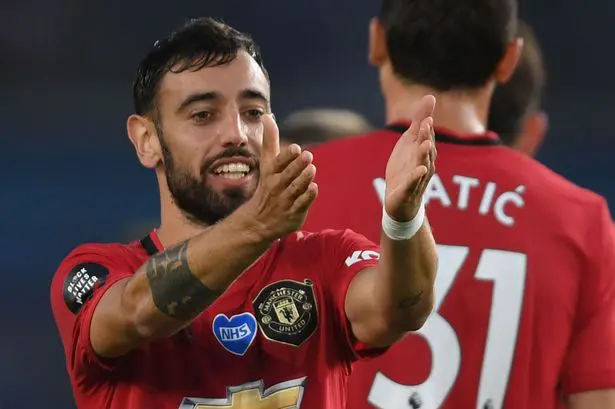 There's no 4th of July MLB to divulge in as Covid 19 continues to disrupt the sports landscape but it's looking like a great morning for soccer across North America. July 4th English Premier League betting features a 5-match card starting at 6:30 AM.
It's a nice mix of odds for Saturday's slate with underdogs as high as +1600 as well as two double-positive to win matches. Let's take a closer look at the July 4th English Premier League betting breakdown:
Norwich City (+245) vs. Brighton (+120) O2
Oddsmakers have made a draw in the Norwich City vs. Brighton game a +225 favorite. Is that the way this (projected) low scoring game is headed for July 4th English Premier League betting? This match really comes down to who do you hate less?
Norwich City is in dead last 20th in the EPL table and have gone 0 for 4 total since the restart (3 EPL, 1 FA Cup). Norwich City has a single score over that span. Brighton would seem to be the play, especially with value at +120. The Canaries are fighting for their anti-relegation lives albeit with a 6-point lead over #18 Ashton Villa. Brighton has two straight losses, but to 2 of the top 3 teams in the EPL (Manchester City, Leicester).
Pick: Brighton +120
Leicester City (-150) vs. Crystal Palace (+500) O2
Crystal Palace isn't necessarily an automatic write-off in July 4th English Premier League betting despite their +500 underdog status. Yes, Leicester City won this matchup 2-0 back in November, but it was the 1st time losing H2H for Crystal Palace after four straight wins in the series.
Leicester City may sit in 3rd in the EPL table, but they haven't looked right since the restart going 0-2-2. Crystal Palace is nestled nicely in the middle of the pack which means they have no pressure – but also no motivation. Even so, with that kind of domination in the past along with that ROI, you take a flier.
Pick: Crystal Palace +0.5, +1 (Even)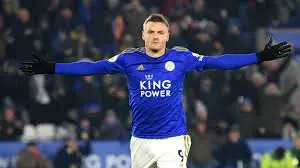 Manchester United (-575) vs. Bournemouth (+1600) O3
Bournemouth is the big payoff at +1600 for Saturday's slate of matches. Of course for that to happen, they would need to take down the force that is Bruno Fernandes and Manchester United. Manchester is in 5th in the EPL table while Bournemouth is trying to stave off relegation way back at 19th.
It's simply hard to bet against United right now as they are 11-4 over their last 15 matches. Ole Gunner Solskjaer's team is 3-0-1 since the restart. The last two in the EPL have been wins over Sheffield and Brighton, each game by the score of 3-0. The easy play is the 'over', but it's up there at 3.
Pick: Under 3 (-110)
Wolves (+120) vs. Arsenal (+245) O2
Arsenal might seem like a nice flier choice at +245, especially after a 3 game win streak in which the Gunners have netted 8 goals. Wolverton has won three consecutive matches in their own rights though and actually sit above Arsenal in the table 52 points to 46.
Wolverton hasn't allowed a goal in any of their last three matches, all in the EPL. In fact the Wolves have a clean sheet in 7 of the last 8 league matches. Arsenal's offense may be coming into their own though with 2+ scores in three straight. The Gunners have allowed just 1 goal the last three but 2.5 goals have been scored in 5 of the last 7 league games for Mikel Arteta's team.
Pick: Over 2, 2.5
Chelsea (-235) vs. Watford (+650) O2.5
Watford could be facing a very inspired Chelsea team on Saturday as The Blues are coming off a very surprise 3-2 loss vs. West Ham last time out. Chelsea had won consecutive 2-1 matches in the Premier League as well as a 1-0 win over Leicester City in the FA Cup. Was the defeat to West Ham a once-off?
Watford can't seem to find their offense since the restart, scoring just two goals in three games. The Hornets do have incentive as they are just a point above Aston Villa for relegation but Chelsea is just a different animal. A single goal from Watford would be a surprise.
Pick: Under 2.5, 3