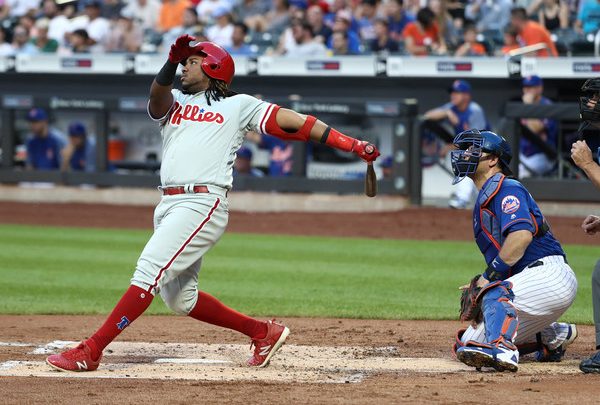 Philadelphia is expected to draw heavy action in the April 22nd NL free pick. After all, the Phillies are up against Steven Matz, the Mets LH who failed to get a single out against Philadelphia in a start last Tuesday. That was at Citizens Ban Park however, and the Mets are actually -115 favorites back home on Monday night. Is this a Philadelphia trap being laid by oddsmakers (PHI -105)?
Can Phillies Get to Matz Again?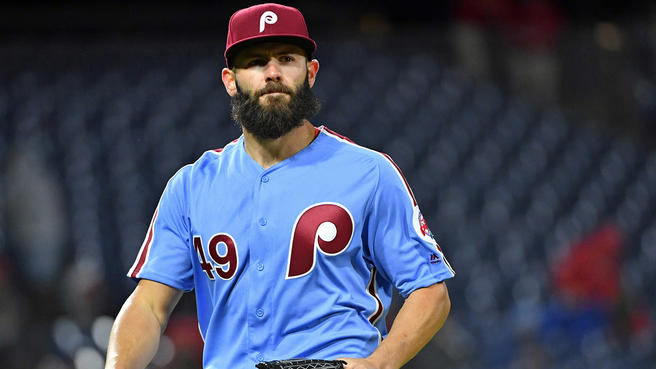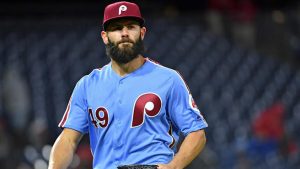 Philadelphia took 2 of 3 from the Mets in a series last week, scoring 23 runs in the process. 14 of those came vs. Matz last Tuesday as the Phillies plated 10 runs in the 1st inning. The offensive outburst should have come as no surprise considering five Phillies batters have hit .400 or better vs. the Mets starter in their career. Bryce Harper is not one of those players as he's just 4-17 vs. Matz (.235). Maikel Franco is 6 for his last 13, and went yard to fuel the big 1st inning vs. the Mets last time around.
The Phillies dropped 3 of 4 over the weekend to Colorado but still hold a 1 game lead over these Mets as well as the Braves in the NL East. Philadelphia has great value in the April 22nd NL free pick as Jake Arrieta takes the mound. The right hander has a quality start in all four games he's pitched in this season and stifled the Mets for 2 runs on 6 hits over 8 IP last Wednesday. In the last 5 years vs. New York, Arrieta has allowed more than 2 runs just twice.
Mets Hope Coming Home Helps Get Them Into 1st Place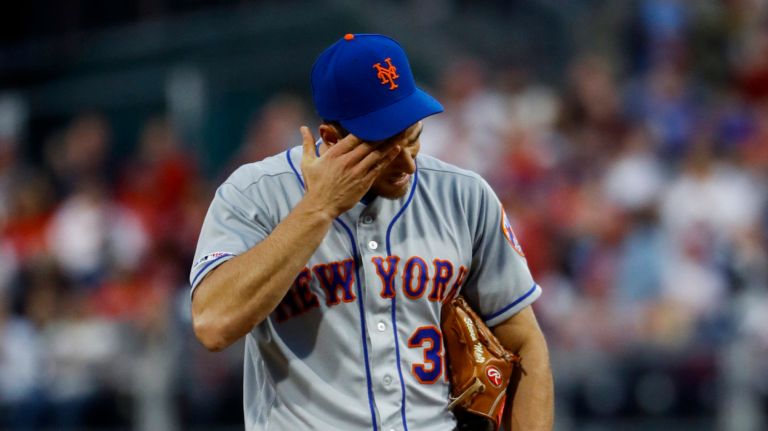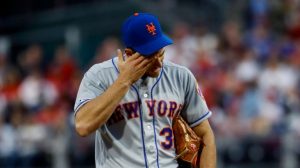 Despite losing two series' in a row and splitting with Atlanta prior to that the Mets are still just a game back in the NL East. They have a chance to come into a tie with Philadelphia with a win in the April 22nd NL free pick. The Mets are at home for the 1st time in 10 games on Monday, going 4-6 on their 12 day road trip. New York is just 2-3 at Citi Field this season however. Michael Conforto is the only Mets player that has gone deep off Arrieta in 101 combined AB. The team boasts a .257 average vs. the Phillies right-hander.
Of course the big question heading into Monday night's showdown is if Steven Matz' last performance was an enigma or the norm vs. Philadelphia. Giving up 6ER in 0.0 IP doesn't look very good on the stat line, but Matz did allow just 4 hits in that start. A single walk and 2 home runs at opportune times are what did in the Mets starter. On the bright side, Matz should be fresh after throwing just 31 pitches that game. Matz had been very solid to begin the season two, allowing just 3ER total in 16.1 IP over three starts prior.
April 22nd NL Free Pick Betting
Arrieta should be in line for another quality start as he's been great vs. the Mets in his career. Matz will also be much, much better than he was vs. Philadelphia last time out (hard to be much worse). Bettors will be jumping on the Phillies and the over based on last week's outcome, but the line says Mets and likely the 'under' here.
NL Free PIck: Phillies / Mets *Under* 8.5