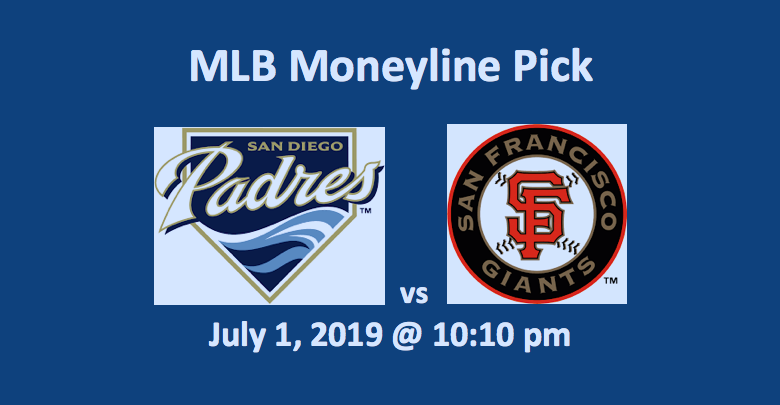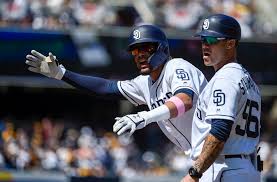 Our San Diego Padres vs San Francisco Giants moneyline pick offers a solid betting opportunity. Our San Diego Padres vs San Francisco Giants moneyline odds have the Padres at -161 and the Giants at +149. These two NL West rivals face off in the first game of this series on July 1, 2019 at 10:10 pm ET at Petco Park. The Padres come into the matchup with a 6-4 record in their last ten games while the Giants are 5-5. San Diego currently sits third in the NL West with a 42-41 record. San Francisco is 36-47 on the year and last in the division. The Padres come into the matchup with a 5-4 record against the Giants this season. We see the Padres recent offensive dominance, as well the pitching matchup, as being big influences in the initial contest of this three-game series. After reading this moneyline analysis and pick, make sure you read our San Diego vs San Francisco totals prediction.
San Diego Padres vs San Francisco Giants Moneyline Pick – Pitching Matchup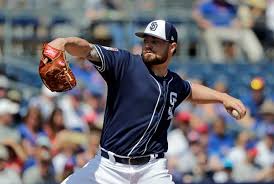 For the Padres, Logan Allen is slated to start his third game of the season in this contest. He was very good in both of his prior starts. In his first game, Allen went seven innings allowing three hits and no runs against Milwaukee. He gave up two runs in six innings in his second start against Baltimore. The lefty has used his 93mph fastball and 83mph changeup heavily in his short MLB stint. He will rely on these pitches again against a Giants team that has averaged the third-least runs in the MLB. This matchup looks favorable for the Padres lefty, as San Francisco has the league's worst average against southpaws (.218).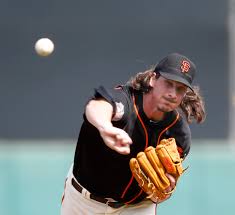 Veteran Jeff Samardzija will face off against the Padres rookie. This game will be his 17th of the year. Thus far in 2019, Samardzija owns a 4-7 record. The Giants righty has struggled recently. Over his last seven stars, he has an ERA of 5.54. He has a 2-5 record over this span. Samardzija last start came against Colorado where he was yanked after allowing five runs over five innings. Despite the result, Samardzija only allowed three hits and improved from his prior start against Arizona. In the game against the Diamondbacks, he allowed nine hits and five runs over six innings. Samardzija will look to build off of his last start.
San Diego Padres – Hot Bats
Recently, the Padres have been hammering the ball. Over their last six games, they have scored 46 runs. Almost all players in their starting lineup have been hot as of late. Five of their batters have an OPS of over 1.000 in the past week. Fernando Tatis Jr. has batted .450 and driven in five runs in his last five games. He has three home runs in that span as well. Tatis has had a great rookie season thus far. He leads the club in both batting average (.337) and stolen bases (12). Manny Machado and Eric Hosmer have also been great recently. Over the last week, they have OPS of 1.152 and 1.417 respectively. Both have nine RBI during that period. The Padres should be in a good position to give Logan Allen plenty of run support if needed.
San Francisco Giants – Offensive Struggles
San Francisco has had trouble scoring all season. They are 27th in the MLB in terms of runs scored and haven't had much success recently. They have averaged 4.6 runs over their last five games. By far, Stephen Vogt has been their best player over the last five games. Over that span, in his last 10 at bats, he has three RBI along with five hits. Aside from Vogt, San Francisco's batters have been unremarkable. Over the month of June, they share the fourth-worst team batting average (.239). They are 23rd in the MLB in runs over the last month as well. The Giants' bats will need to be much better to have a chance in this game.
San Diego Padres vs San Francisco Giants Moneyline Pick: Summary
The Padres ride a 6-4 record in their last ten games into this matchup. They have had great offensive production from a variety of players. The Giants come in struggling to put runs on the board. Jeff Samardijza has had a tough time recently as well, while rookie Logan Allen has looked good in his limited appearances. We like the Padres' chances in this matchup. They finally look to be getting the offense they envisioned when they signed Manny Machado this offseason and are one of the MLB's hottest teams right now.
San Diego Padres vs San Francisco Giants Moneyline: Prediction
San Diego Padres Moneyline (-161) over the San Francisco Giants