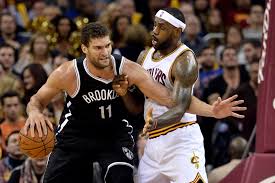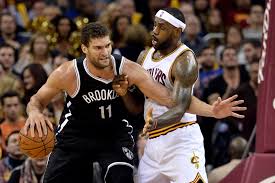 The Brooklyn Nets (9-36 Overall, 2-14 Away), who are last in the East, visit the East's first place team, the Cleveland Cavaliers (30-14 Overall, 19-5 Home). The Nets are not only last in the Eastern Conference, but they also have the worst record in the NBA. The Cavs may be tops in their conference, as well as their division, but they are struggling as of late. Here's our Brooklyn plays Cleveland NBA free pick.
The Brooklyn Nets, who are 1-9 for their last 10 and have lost three straight, have lost twice to the Cavs this season. The Nets come into Cleveland having lost to Charlotte 112-105 on Jan. 21, San Antonio 112- 86 on Jan. 23, and Miami 109-106 on Jan. 25. The last won on Jan. 20 when they beat New Orleans 143-114.
Like their opponents tonight, the Cavs have also lost three in a row. They're 4-6 for their last 10 games. Cleveland lost to San Antonio 118-115 in OT on Jan. 21, New Orleans 124-122 on Jan. 23, and Sacramento 116-112 in OT on Jan. 25. Their last win was a 118-103 victory against Phoenix on Jan. 19.
Brooklyn Nets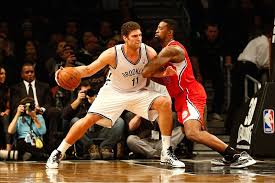 The Nets will be without PG Jeremy Lin (13.6 PPG, 5.8 APG), PF Trevor Booker (9.9 PPG, 8.7 RPG), and small forward Joe Harris (8.6 PPG, 43 FG%). Look for a major part of the offense to come from center Brook Lopez (20.6 PPG, 5.1 RPG, 47 FG%) and shooting guards Sean Kilpatrick (14.1 PPG, 5.3 RPG, 42 FG%) and Bojan Bogdanovic (14.1 PPG, 38 3PT%). PG Isaiah Whitehead (6.9 PPG, 2.8 APG, 39 FG%) should see additional action.
The Nets are scoring on average 105.8 PPG while allowing a whopping 114.7 PPG. Their PF/PA differential is almost minus nine. The Brooklyn bench is scoring 43.7 PPG, which is second best in the NBA.
Cleveland Cavaliers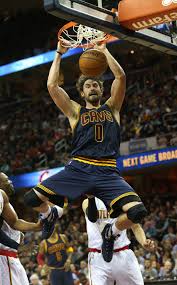 It's the usual key players in the lineup for the World Championship Cavs who come to this game relatively healthy. SF LeBron James (25.6 PPG, 7.9 RPG, 8.4 APG) and PFs Kevin Love (20.5 PPG, 11.0 RPG, 43 FG%) and Channing Frye (9.1 PPG, 49 FG%) will team-up in the frontcourt with center Tristan Thompson (7.1 PPG, 9.6 RPG, 56 FG%). James is a 52% shooter. In the backcourt, PG Kyrie Irving and J.R. Smith (8.6 PPG, 34 FG%, 36 3PT%) are a solid duo.
The Cavs are allowing on average 105.1 PPG, and they are scoring 109.7 PPG. That gives them a differential of plus 4.6. The Cavs have one of the least productive benches in the league as they're scoring 28.6 PPG, putting them 28th.
Brooklyn Plays Cleveland NBA Free Pick
Brooklyn has been struggling all week and the Cavs have had a tough time of it lately. Plus, James has been quite disgruntled and unhappy. The Nets have real injury problems while Cleveland is relatively healthy. Although we think that the Cavs will win, we don't think it'll be by more than 10 points. We're taking the Nets at plus 15.5 and under 227.5 That's our Brooklyn plays Cleveland NBA free pick.
Brooklyn Plays Cleveland NBA Free Pick: Brooklyn at +15.5 and under 227.5