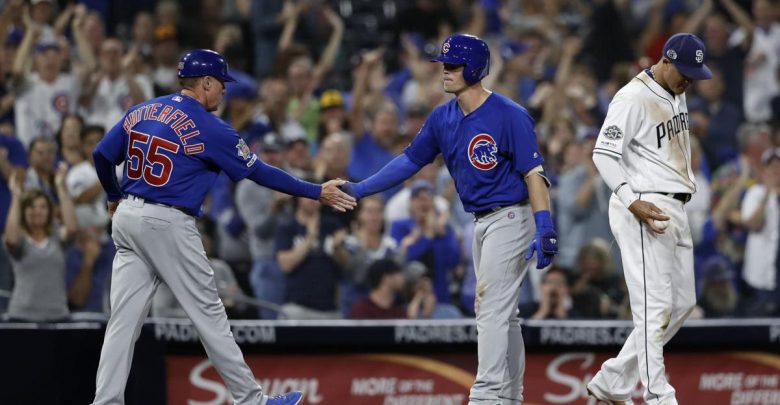 Oddsmakers have set the September 10th MLB betting free pick total at 9 when the Cubs visit the Padres for game two of their 4-game series. Chicago beat that number by themselves on Monday night, belting out a 10-2 win over San Diego. Did Joe Maddon's squad use up all their offense or does Tuesday night's tilt just belong to the pitchers?
Do Cubs Bats Stay Hot Here?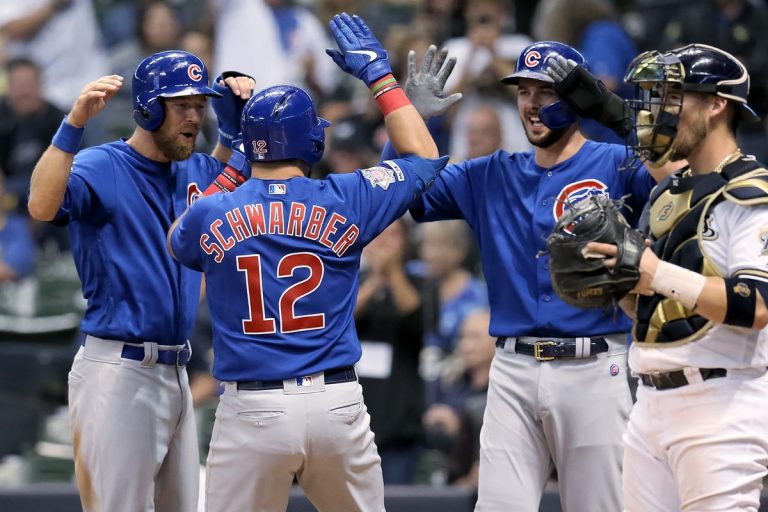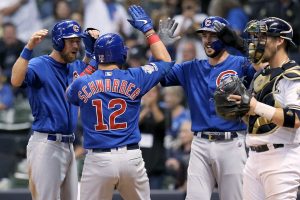 Chicago is facing a litany of injuries which is why their totals will be a run or two lower for the time being. The September 10th MLB betting free pick opened at just 8 as Javy Baez, Kris Bryant, Addison Russell, and Willson Contreras have all missed time over the past week while Anthony Rizzo is fighting through some back pain.
Regardless of the walking wounded, the Cubs showed their depth in Monday's 10-2 win as Nico Hoerner knocked in 4 RBI's in his MLB debut. Plus it's hard to find two hotter hitters than Chicago's Kyle Schwarber and Nicholas Castellanos, who both had HRs on Monday. That duo has combined for 6 HR and 13 RBI in the last 6 games. The Cubs have never faced San Diego's starter for Tuesday however.
Are oddsmakers expecting a lower score on Tuesday because it's Jose Quintana's turn in the rotation for Chicago? Quintana is very hit or miss in his last 7 outings – allowing 2 runs or less in 5 of those starts and 4+ in the other two. In his last start, the left-hander allowed 2 HR to Milwaukee and 4 ER over 5.0 IP but still picked up the win. Quintana's ERA is slightly lower on the road this year (4.10/3.89) but he allowed 5ER in 5.0 IP to the Padres on July 20th that included serving up 3HR.
Padres Offense Leads to an Under Lean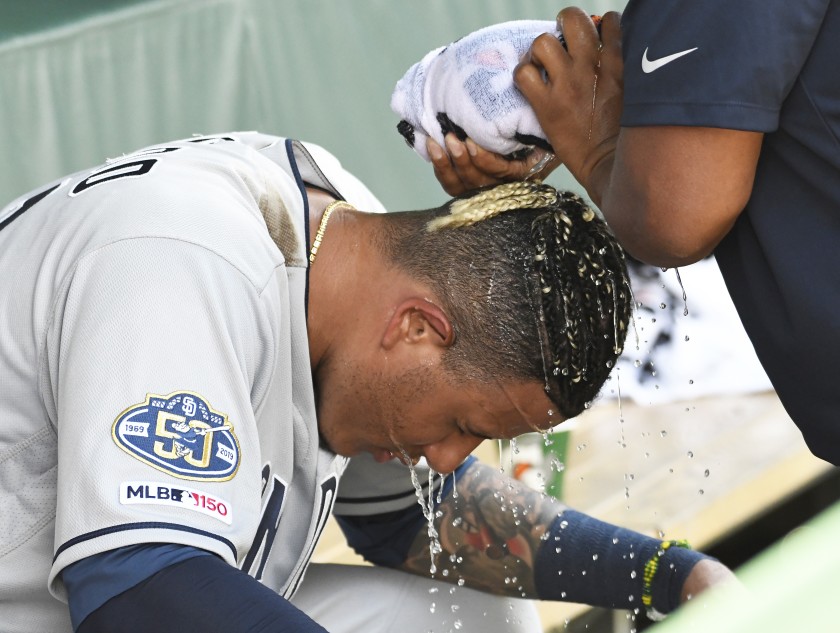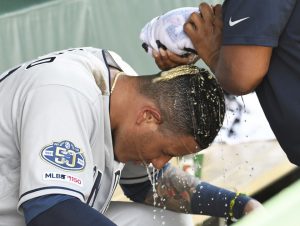 San Diego's loss on Monday snapped a 2-game winning streak but a streak in which they scored only 5 runs total. After the 2-10 loss to the Cubs, the Padres have now been held to 3 runs or less in six straight games. Only Luis Urias, Nick Martini, and Wil Myers have hit above .200 for the Padres in the last 6 games. 
What the Padres do have going for them in the September 10th MLB betting free pick is that they rocked Quintana the last time they faced him. Fernando Tatis, Jr., Manny Machado, and Hunter Renfroe all went deep for San Diego in that game on July 20th- but the Padres still lost 5-6. Renfroe has 2 HR in 8 career ABs vs. Quintana but Machado is just 4-18 (.222) vs. the Cubs starter.
The big unknown for Tuesday night is Padres starter Roland Bolanos, who is making just his 2nd career start. The right-hander allowed just 2 ER over 5.0 IP at the Diamondbacks on September 3rd.
Top Trends:
Cubs are 6-0 last 6 vs. team with a losing record
Cubs are 7-3 last 10 road games
Cubs are 10-2 in Quintana's last 12 road starts
Padres are 2-5 last 7 overall
Under is 3-1-3 in Quintana's last 7 overall
Under is 5-1 in Padres last 6 overall
Over is 4-0 last 4 in San Diego
September 10th MLB Betting Free Pick
Chicago scored a boat load of runs on Monday but can they repeat that feat on Tuesday? Chicago is facing San Diego starter Bolanos for the first time which should quiet the bats and Quintana should be able to dominate the Padres lackluster offense.
Pick: Cubs / Padres *Under* 9