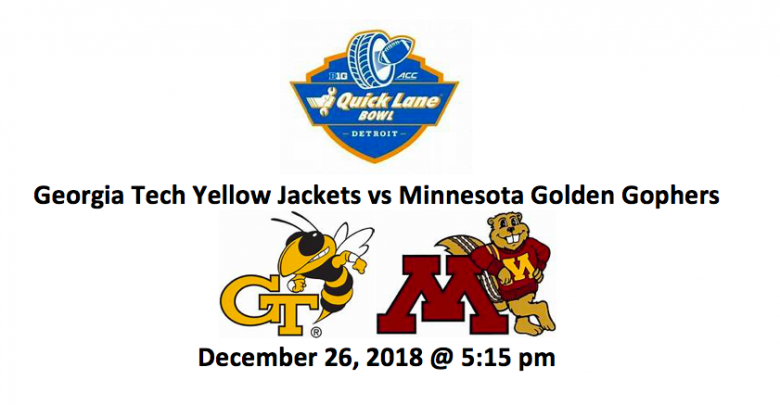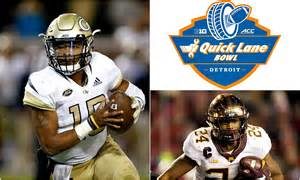 Our 2018 Quick Lane Bowl pick features the Minnesota Golden Gophers (6-6, 5th Big Ten – West) at the Georgia Tech Yellow Jackets (7-5, 2nd ACC – Coastal). Game time is 5:15 pm ET on Wednesday, Dec. 26 at Ford Field in Detroit, Michigan. Our 2018 Quick Lane Bowl pick and preview has the Yellow Jackets at -5.5 or -6.0. The totals are at 56.5 and 57.0.
The Golden Gophers started strong, winning their first three games, all of which were out of conference. They then lost their first four Big Ten games. After that, they alternated wins and losses, ending with a 37-15 victory over Wisconsin.
Our 2018 Quick Lane Bowl pick notes that after winning their first game against Alcorn State the Yellow Jackets lost three straight games. That included a 49-21 loss to #3 Clemson. After that Georgia Tech went 6-2, which included a four-game winning streak. #5 Georgia beat the Yellow Jackets in the final game of the season 45-21.
Minnesota – Analysis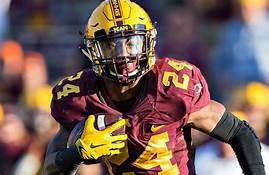 Our 2018 Quick Lane Bowl preview notes that the PF/PA for the Golden Gophers is very slim. Minnesota averaged 28.5 PPG and allowed 27.9 PPG, making their differential +0.6. The team averaged 163.4 YPG on the ground and 215.2 YPG in the air. It's expected that freshman QB Tanner Morgan (59.0 COMP%, 7 TDs, 6 INTs) will start over walk-on freshman starter Zack Annexstad (51.9 COMP%, 9 TDs, 7 INTs). Morgan will be looking for freshman WR Rashod Bateman (49 REC, 13.7 YPC, 7 INTs) and junior wideout Tyler Johnson (74 REC, 15.0 YPC, 10 TDs). Johnson has over 1,100 yards in receiving. Freshman RB Mohamed Ibrahim (171 ATT, 5.5 YPA, 7 TDs) tops all Minnesota rushers with 900-plus yards.
The Gopher defense 170.1 YPG in rushing. They also gave up 223.7 YPG in passing. LB/DL Blake Cashman and LB Carter Coughlin, each with 15 TFL, are major run-stoppers. Cashman has 104 tackles and Coughlin 9.5 sacks. The Golden Gophers have a total of 61 TFL. They will have to play up to their full potential to stay in the game.
Georgia Tech – Analysis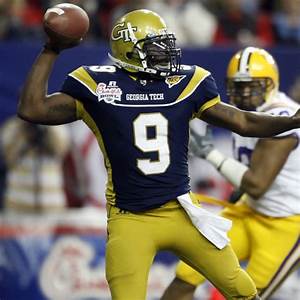 The Yellow Jackets averaged 35.6 PPG. Their offense totaled 419.3 YPG. This is a running team. They averaged under 100 YPG in the air, while accumulating 334.9 YPG on the ground. They feature two rushing quarterbacks, senior TaQuon Marshall (194 ATT, 4.6 YPA, 11 TDs) and freshman Tobias Oliver (143 ATT, 5.6 YPA, 12 TDs). Together, they've rushed for 1,700 yards. As passers, they're each completing about 45% of their passes, tossing seven touchdowns and four interceptions. Freshman Jordan Mason (103 ATT, 6.2 YPA, 7 TDs) and sophomore Jerry Howard (105 ATT, 5.3 YPA, 5 TDs) also add to the rush attack.
Georgia Tech allowed opponents 28.9 PPG. They allowed 149.8 in rushing and 217.9 YPG in passing. DL Anree Saint-Amour, who has 45 tackles, 11 TFL, and four sacks, could be a factor in this game. The Yellow Jackets have a dozen picks and 10 FF. Our 2018 Quick Lane Bowl pick sees this defense as being adequate but, also vulnerable.
Five Keys to the Game
GT could run over Gopher D
Golden Gophers did have some run-stoppers
Minnesota inexperience at QB is a concern
Yellow Jacket depth on offense a major asset
Both teams will score, but Jackets should outlast Gophers
Our 2018 Quick Lane Bowl Pick
Our 2018 Quick Lane Bowl pick sees these two teams as raging a major battle at the line of scrimmage. Minnesota will put up a good fight. But with four solid rushers, it will be tough for the Golden Gophers to stay in the game. Plus, we don't see them matching Georgia Tech score-for-score. For our Quick Lane Bowl preview, we're going with Georgia Tech at -5.5 and the over at 56.5. For more great picks go to our 2018 bowl schedule and click on our links. We have the point spread and over/under for every bowl game.
Summary Georgia Tech Yellow Jackets vs Minnesota Golden Gophers Picks – Georgia Tech at -5.5 and over 56.5