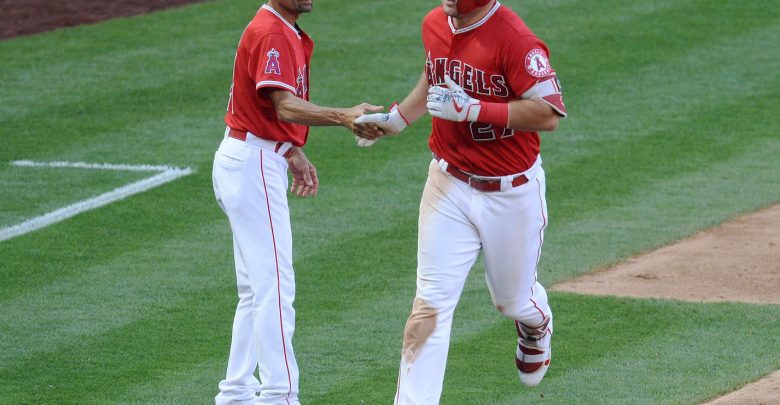 On paper one of the best value plays for the late night MLB games on Tuesday is the Mariners as huge +158 underdogs visiting the Angels. The public has taken notice too as a slight 53% are betting on the visiting Seattle squad. It makes sense, the Mariners are 7-3 over their last 10 and want to keep things close in the West as they are 3GB from Houston in the division. The Angels are a respectable 5-5 over their last 10, but are already 14 GB in the division and are quickly running out of things to play for in 2018. Is the July 10th AL free pick a trap on the side of Seattle, or is that simply too much value to pass up for Mariners bettors?
Seattle Took 2 of 3 vs. LAA Last Week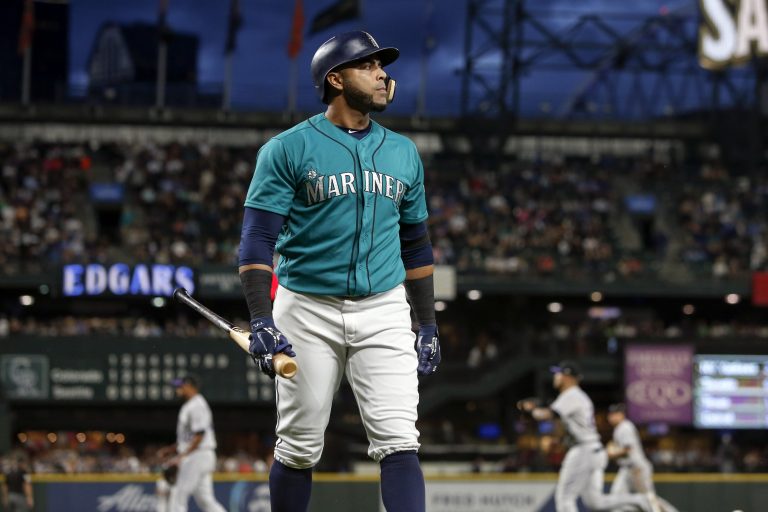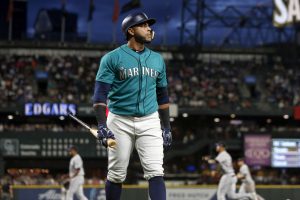 The Mariners and Angels met up over the beginning of the week surrounding the 4th of July and Seattle was able to take the series 2-1, scoring 4 runs in each game. One of the reasons the Mariners are underdogs in the July 10th AL free pick is because their offense took a turn for the worse after those 3 games, scoring just 2 runs total on Friday and Saturday vs. the Rockies before finally winning 6-4 on Sunday. The M's are on the road tonight, but they did have yesterday off to recharge the batteries a bit. We'll see if Nelson Cruz can get on track against Angels starter Garrett Richards, a pitcher whom he's struggled with going just 5-30 in his career. Dee Gordon will have to continue to be hot against the LAA starter (7-17, .412) as the total Mariners lineup has a .261 BA over their careers.
One of the reasons Seattle could be such significant 'dogs tonight is because Mike Leake (8-5, 4.11 ERA) has had his share of issues against the Halos this season. This include's Leake's last time out in which he allowed 4ER on 9 hits in just 4.0 IP against the Angels. He was a lot better back on June 12th (1ER, 4H, 6.0IP) but in total Leake is 1-2 with a 4.11 ERA in the three games he's faced Los Angeles – although all were at Safeco.
Are the Angels Worth the Price Tonight?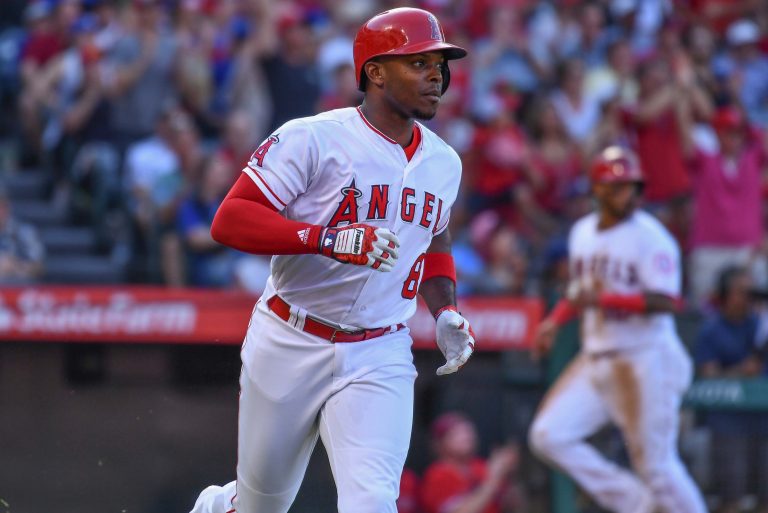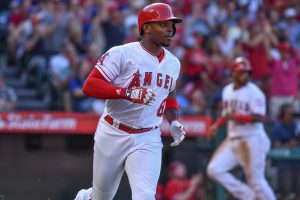 A bet on LAA sure seems like a risk in the July 10th AL free pick considering the Angels have gone 2-5 in starter Garrett Richards' (5-4, 3.42 ERA) last 7 starts. In fact Tuesday marks the right-hander's just 2nd start since June 15th as he saw time on the DL with a hamstring strain. He was limited to 80 pitches in his first start back on the 4th of July against these Mariners. Richards served up 2HR, but it was the only 2 earned runs Seattle scored off the veteran. Career wise Richards has fared very well against the Mariners with a 7-4 record and a 3.06 ERA. The Angels have dropped 4 of 5 after a win though and are 2-6 in Richards' last 8 vs. a team with a winning record.
Could we see a high scoring game on Tuesday evening even though oddsmakers have set the O/U at what seems like a modest 8.5? If so the runs may have to come from the Mariners offense as the Angels have been held to 1ER scored in 3 of their last 6. Then again that could all change against Seattle's Leake, whom LAA has hit .333 combined in 138 AB. Mike Trout is 7-14 (.500) with a HR against the Seattle pitcher. Albert Pujols (.368), Andrelton Simmons (.375), Justin Upton (.385), and Luis Valbuena (.429) have all had considerable success against Leake and in decent sample sizes with all over 18 AB.
July 10th AL Free Pick Betting
You could make a solid case for either team on Tuesday night. The Angels are 9-4 their last 13 home games yet Seattle has won 4 straight road games and 4 in a row against RH starters. The Mariners have won 6 straight Leake road starts and are 9-2 when he takes the mound the last 11 altogether. Seattle has won 5 of the last 6 head-to-head matchups….but LAA has won 4 of 5 vs. Seattle when Richards starts at home. In a game that could go either way, you side with the value and it's huge on the M's tonight.
Free Pick: Seattle Mariners +143