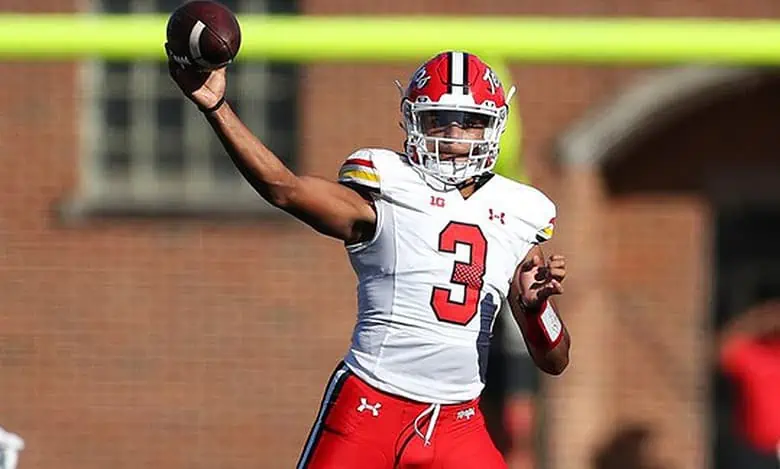 College football is typically a sport that is reserved for being played on Saturday, but there is an important matchup set to take place on Friday night. The Maryland Terrapins are set to host the Virginia Cavaliers, and these are two programs that have built up a rivalry in many sports.
Virginia comes into this game with a record of 0-2, and things haven't gone well for this football program of late. The Cavaliers were blown out by Tennessee in the season opener and then suffered a one-point loss to James Madison in Week 2.
Maryland has now won four straight games dating back to last year, and this program is hoping for even bigger things as the year moves along. The Terrapins have won two games by a wide margin this season, but this will be a much better opponent.
The Maryland Terrapins are big 14.5-point betting favorites over the Virginia Cavaliers in this game.
Cavaliers Searching For Defense
If the Virginia Cavaliers are going to get their first win of the season, then they are going to need to get better on the defensive side of the ball. Virginia is allowing over 447 yards of total offense this season, and the run defense has been a disaster.
The lack of defense has forced Virginia to be aggressive on offense, and that unit hasn't been able to step up. Virginia quarterback Anthony Colandrea has been solid this season, as he has thrown for 389 yards and two touchdowns.
Virginia hasn't even gotten to 100 rushing yards this season, and that number has to improve if this team is going to win games.
Terrapins Terrific on Offense
The defensive numbers for Maryland have been impressive so far this season, but they have been playing weak opponents. That's not going to be the case in this one, and you should expect that the offense will take over for Maryland.
Quarterback Taulia Tagovailoa is having the best season of his career up to this point, as he has thrown for 547 yards and four touchdowns this season. Tagovailoa does have a ton of weapons to throw the ball to, but he also has to take care of it.
Maryland is averaging 490 yards of offense so far this season, and they have had incredible balance. The Terrapins are comfortable playing in a high-scoring affair, and that's exactly what this game might turn into.
Cavaliers Cover, Terrapins Win
Virginia is simply not good enough to win this game on the road, but this program is known for always putting up a fight. The Cavaliers are a team that has a ton of talent on offense, and they should be able to find the end zone a few times in this matchup.
Maryland is trying to prove that it can be a contender in the Big Ten East Division this season, and a win in this game is a must. Look for the Terrapins to come out aggressive on both sides of the football in this one, and they will eventually pull away a bit.
Take the 14.5 points and bet on the Virginia Cavaliers in this matchup, but it's going to be the Maryland Terrapins that come away with the win.