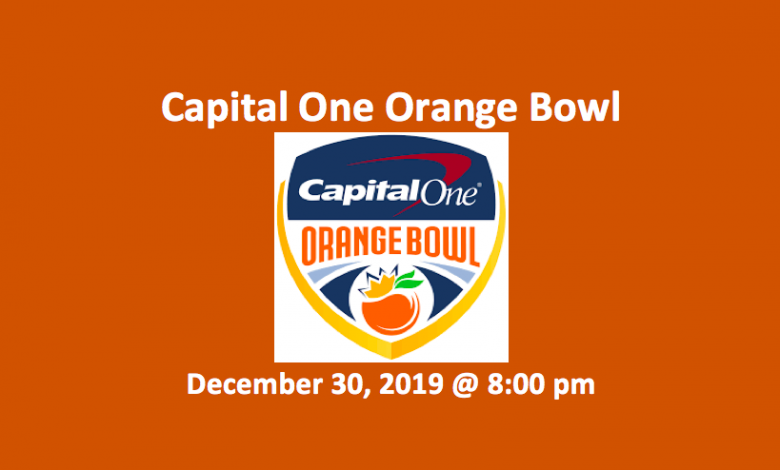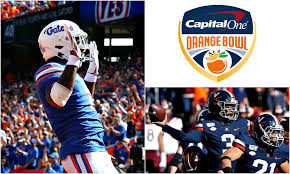 Our 2019 Orange Bowl pick is the final one for Monday, December 30. This Orange Bowl prediction has Florida favored by 14.5 and the over/under stands at 54.5. The game will be played at the Hard Rock Stadium in Miami Gardens, Florida at 8:00 pm ET. Make sure you check out all of our picks for Monday, including the SERVPRO First Responder Bowl (12:30 pm ET), the Franklin American Mortgage Music City Bowl (4:00 pm ET), and the Redbox Bowl (4:00 pm ET). Be sure you read our Belk Bowl betting preview for December 31. We also have created a spread and totals pick for every bowl game as well as the CFP Championship game.
In the SEC, the #9 Florida Gators (10-2) were second in the East Division. The #8 Georgia Bulldogs won the division with a 7-1 mark. Meanwhile, the #24 Virginia Cavaliers (9-4) won the ACC Coastal with a 6-2 record. They played #2 Clemson, who won the Atlantic Division with an 8-0 mark, for the conference title. The Tigers annihilated the Cavaliers 62-17.
2019 Orange Bowl Pick – Regular Season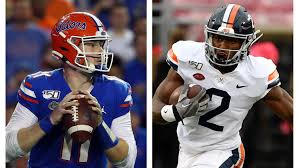 Our 2019 Orange Bowl pick observes that the Gators had a strong start to their season. They won their first six games. Included in that string of victories was a 24-13 win over #7 Auburn. Immediately following that October 6 victory, the Gators played #5 LSU. In that game, the Tigers severely mauled the Gators 42-28. With five games remaining in the season, Florida went 4-1 with their one loss being to #8 Georgia 24-17. The Gators finished the regular season with a drubbing of rival Florida State. The final score was 40-17.
Virginia started their season by scoring four wins in a row. On September 28, the Cavaliers played #10 Notre Dame. The Fighting Irish beat them 35-20. A second loss, 17-9 to Miami, followed. Over the final six games of the regular season, the Cavs went 5-1 with their one loss being to Louisville 28-21. Virginia finished the season with a big 39-30 win over rival #24 Virginia Tech. That win was followed by the Cavalier loss to Clemson in the conference championship game.
Florida Gators vs. Virginia Cavaliers – Stats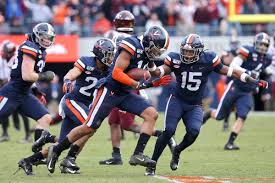 Statistically, on offense, these two team are close. Florida is averaging 33.0 PPG. Virginia is putting 32.4 PPG on the scoreboard. In terms of yardage, the Gators are putting up 420.7 offensive YPG while the Cavaliers are good for 390.0 YPG. Florida has an edge in passing yards per game, 300.0 to 263.5.
Defensively, the Gators certainly seem to have an advantage. They are allowing just 14.4 PPG, while UV is permitting 26.5 PPG. Yardage comes down to 399.0 allowed by Florida and 358.2 given up by Virginia.
Florida at Virginia – Players
Both teams are led by solid quarterbacks and both bring fine defenses. Virginia's D is a scoring threat, while Florida's offers an top-notch rush and secondary.
Florida Gators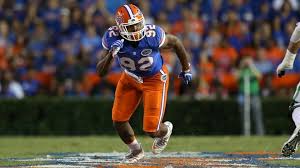 QB Kyle Trask is tasked with running the Gator offense. Our 2019 Orange Bowl pick notes that his passes have covered 2,636 yards. Trask has passed for 24 TDs while tossing six interceptions. His completion rate is 67.6%. Trask has been sacked 21 times. Four Florida receivers have 32 or more receptions. Together, the quartet has gathered in 21 TD catches. RB Lamical Perine leads the ground attack. On 119 rushes, he's gained 538 yards while scoring four times and averaging 4.5 YPA.
The Gator defense brings solid stats into this game. Florida has 46 sacks, 15 picks, and 40 passes defended. They've forced seven fumbles, recovering six. Top players include LB Jonathan Greenard with 8.5 sacks, two FF, and one interception, LB David Reese II with 88 total tackles and two sacks, and DB Shawn Davis with three INTs and three PD.
Virginia Cavaliers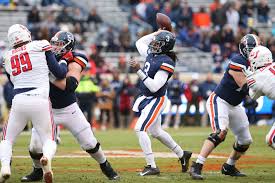 The highly versatile Bryce Perkins leads the Cavalier offense. Perkins has passed for 3,215 yards and rushed for another 745. He's tossed 18 TD passes and rushed for 11 more scores. RB Wayne Taulapapa adds an additional dozen TDs. Three receivers come to this game with 65 or more receptions and a total of 12 TDs. However, the Cav's most productive receiver, Joe Reed, is out. He has 70 catches and a half-dozen TDs.
The Cavaliers, like the Gators, have some impressive defensive stats. They garnered 45 sacks, 11 INTs, and 43 PD. The defense has forced and recovered four fumbles and have three scores. LB Jordan Mack has a team-best 7.5 sacks, while LB Zane Zandier is tops with 95 total tackles as well as five sacks, five PD, and one INT. Safety Joey Blount has 55 solo tackles, 90 total tackles, and three picks.
Five Keys to the Game
This 2019 Orange Bowl pick offers the following keys to this game:
Gator defense is tough and can hassle QBs and passing games
Cavalier D also has some fine stats and players
Florida offense not spectacular but disciplined and effective
Virginia QB Perkins offers versatility
Cavalier defense can score
Our 2019 Orange Bowl Pick
Our 2019 Orange Bowl pick finds that this game should be tighter than expected. Both teams have productive offenses, while the Gator D does a good job of limiting opponent scoring. However, we expect Virginia will break through that defense at times. We're taking the Cavaliers at +14.5. We're also going with the over.
Orange Bowl Pick – Summary
Virginia Cavaliers at +14.5 and over 54.5