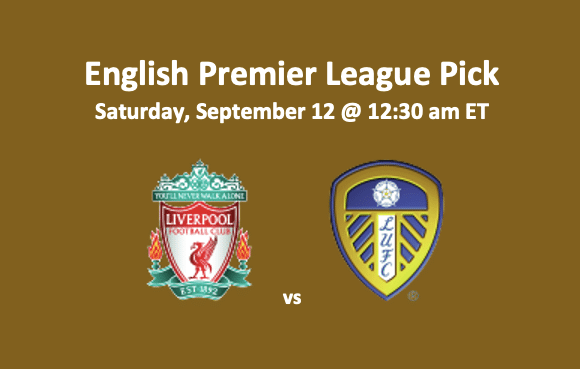 Our Liverpool vs Leeds pick for Saturday, September 12, 2020 has a start time of 12:30 pm ET. This match features the top team from the 2019-2020 Premiership, the Reds, hosting the newly promoted number-one team in Championship, the Peacocks. Leeds last played in the English Premier League in 2003-2004. Of the three teams promoted this season, they have been away from the EPL the longest. In terms of betting odds, Liverpool with a -1.5 spread is at +100, while the moneyline offers the Reds at -303. At +1.5, the Peacocks are -106, and to win it outright, Leeds is +917. The match will be played on Leeds' home pitch where they last lost on April 23, 2017 to Crystal Palace.
Liverpool vs Leeds Pick – Form and Statistics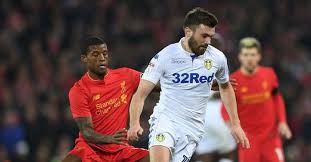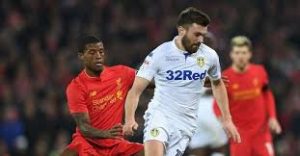 In form, Liverpool is 2-1-2. Last season, the Reds finished with a 32-3-3 mark and 99 points. Liverpool finished 18 points ahead of second-place Manchester United. Leeds bring a 5-0-0 form. In Championship, Leeds was 28-9-9 as they totaled 93 points. They out-paced second-place West Bromwich Albion by 10 points. Both teams were promoted to the Premiership. In terms of past play, these two football clubs have meet five times since 2003, with Liverpool holding a major edge with a 4-1-0 mark. In that time, the Reds outscored the Peacocks 11-4.
The Reds vs The Peacocks – Players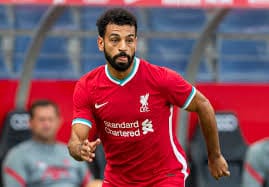 Our Liverpool vs Leeds pick notes that the Reds look to be healthy. That's good news. Alisson Becker takes the goal as Liverpool puts a 4-3-3 formation on the pitch. In from of Becker will be Andrew Robertson and Trent Alexander-Arnold in the full-back spots. Also, Joe Gomez will partner with Virgil van Dijk. The three-man midfield is solid with Fabinho, Georginio Wijnaldum and Naby Keita. Look for James Milner to get some time. On attack, it's the dynamic trio of Mohamed Salah, Sadio Mane and Roberto Firmino. Firmino will be in the middle with the other two taking the wing spots.
The Peacocks have newly signed Robin Koch and Rodrigo Moreno both of whom could be important contributors. However, their fitness is in question in terms of stamina and training. Look for the D to include Luke Ayling at center-back, Stuart Dallas at right-back, and Barry Douglas on the left flank. Kalvin Phillips leads the midfield. Phillips is solid and a real anchor. Mateusz Klich will be on D while Pablo Hernandez rounds out the group with his creative play. Patrick Bamford is this team's striker. Helder Costa and Jack Harrison offer upfront support. This frontline will have its chances.
Liverpool vs Leeds Pick – Final Word
Our Liverpool vs Leeds pick observes that one major question concerning this game is will the Reds be complacent? Not only are they coming off a season where they topped the Premier League, but they have a solid group of players who have proven themselves over the past two years and become comfortably established. Plus, they are playing a football club that has not seen consistent top-flight action in years. Liverpool will have to work to win this first match of the 2020-2021 EPL season. Despite these concerns, we anticipate a two to four goal win by the EPL champs. We like Liverpool at -1.5 and even odds. Afterall, it's been more since they lost at Anfield. Our first pick of the EPL season was Fulham vs Arsenal and it was right on target.
Liverpool vs Leeds – Summary
Liverpool point spread at -1.5 (+100)