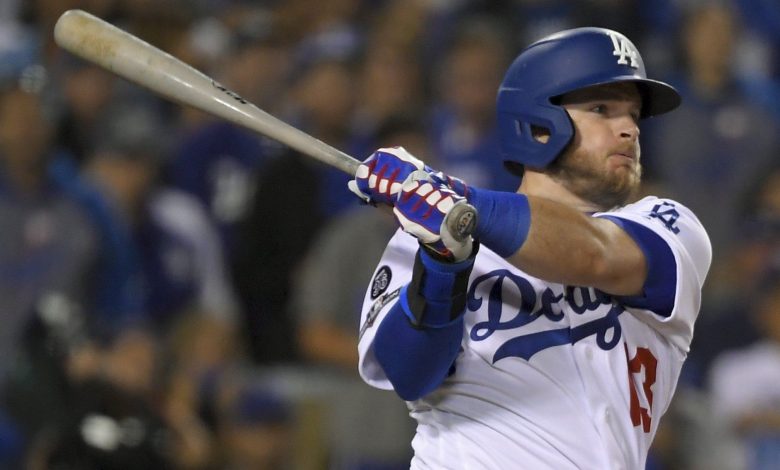 The Washington Nationals look to keep their season alive when they host the Los Angeles Dodgers in Game 4 of the National League Division Series on Monday. Washington is 1-1 at home this postseason, having won the National League Wild Card Game over Milwaukee and losing to the Dodgers in Game 3 on Sunday.
As usual, Washington will rely on one of its aces to try to get it a win, with Max Scherzer making his third appearance and second start of this postseason. The Dodgers will counter with Rich Hill, who has pitched just 5 2/3 innings since June 19, coming back in September from a long stint on the injured list with a forearm strain.
The moneyline for this contest has the Los Angeles Dodgers +125 and the Washington Nationals -135. The over/under for this game has been set at 8.
Hoping For The Best
Hill has plenty of experience from the Dodgers' playoff runs over the last three seasons, making 10 starts and 11 overall appearances. Last season, he didn't gain a decision but went 16 2/3 innings in three starts (four appearances), allowing nine hits and four earned runs. This season, the 39-year-old left-hander went 4-1 with a 2.45 ERA, and in his three September starts, he allowed just one hit and one earned run, though his longest start lasted just three innings.
Offensively, the Dodgers have been led in the postseason by Max Muncy, who leads the team with a .400 batting average, with two home runs, five RBI, four walks and three runs scored. Another playoff veteran, Justin Turner, has been solid, with five hits, two doubles, four RBI and a .357 batting average. Los Angeles is rolling despite Cody Bellinger hitting just .182 through the first three games, with two walks and five strikeouts.
Desperate Times
Scherzer went five innings against the Brewers last Tuesday, allowing three earned runs on two home runs, but he was perfect in one inning of relief in Game 2 of this series, striking out the side. Now he takes the mound in another do-or-die situation for the Nationals. Scherzer was 11-7 during the regular season, striking out 243 and putting together a 2.92 ERA. He faced Los Angeles once, going seven innings and allowing five hits and two earned runs in earning the win.
Juan Soto saved Washington with a clutch three-run hit in the Wild Card Game, and he continues to lead the team throughout the postseason with a .267 batting average and four RBI. He hit a two-run homer in Game 3, and the Nationals would love to see the 20-year-old get even hotter at the plate. Another player that needs to come through for Washington is Anthony Rendon, who has a .231 postseason batting average with just three hits and one RBI, though he has drawn four walks.
Dodgers Close It Out
As good as Washington and Scherzer have been down the stretch, the Dodgers just have too much offense to be held down, especially when they can sniff the National League Championship Series. Hill may not go far into this game, but the Dodgers' bullpen will be called upon for more of the shutdown relief they've supplied so far. I'm taking the Dodgers +125 to win this game and close out the series.