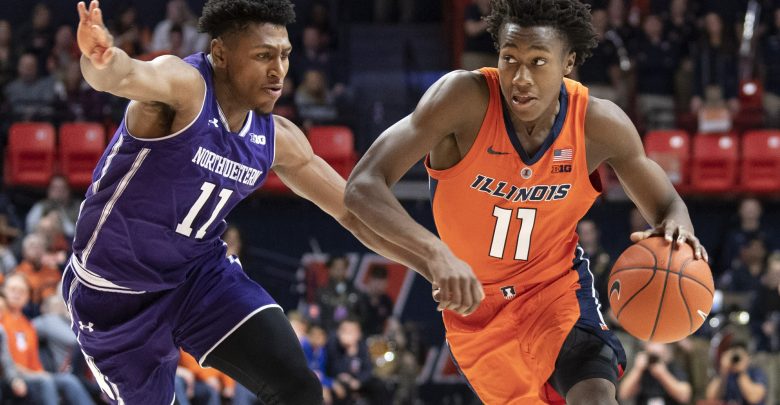 Northwestern and Illinois meet up in the March 13th Big Ten CBB free pick with a lot more on the line than their regular season contests. It's the 1st round of the conference tournament with the winner facing Iowa tomorrow. This year's tournament is back at the United Center in Chicago so the Wildcats have a bit of a travel advantage but does it make up for what is admittedly Illinois' superior talent?
How Healthy is Northwestern's Vic Law?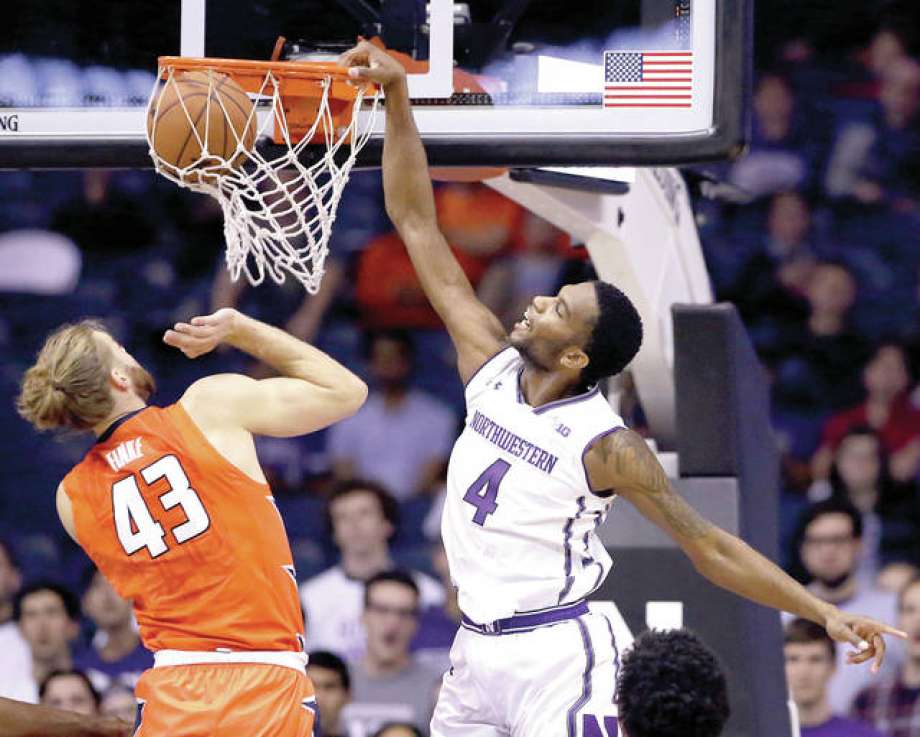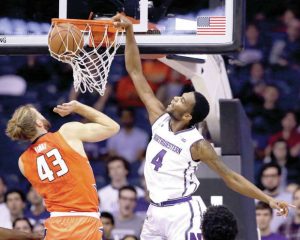 The Wildcats fell 57-70 to Purdue in their regular season finale on Saturday but they may have suffered two losses in that game. With 9:00 left at Welsh-Ryan for his career, Sr. Vic Law went down with a shin injury and would miss the rest of the game. Law has since tweeted out that he's fine but you have to wonder how effective Northwestern's leading scorer will be against an up-tempo Illinois squad. The Wildcats beat Illinois at home by 2 points on January 6th and fell by 5 in Champaign. Law had just 13 and 9 respectively in those close contests so maybe his loss won't be that huge of an issue.
No matter who is in the lineup, Northwestern doesn't come into the March 13th Big Ten CBB free pick with a whole lot of momentum. Chris Collins' team has dropped 13 of 16 games since the last second win over the Illini in early January. Wednesday's game is a huge conflict of interest in playing styles as the Wildcats aim to slow down the pace (325th in scoring offense, 31st in scoring defense) while Illinois prefers an up-tempo contest (165, 269). What wins out in this one?
Illinois Has the Talent to Go on a Run at the UC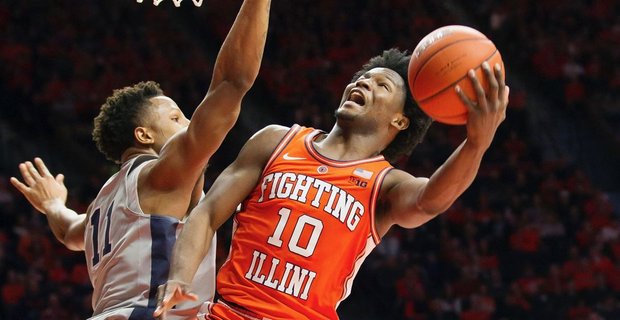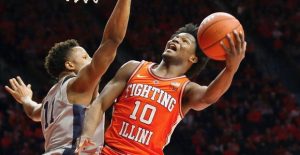 Illini coach Brad Underwood has seemed anxious to put the ups and downs of the regular season behind him to get into tournament play – any king of tournament play. Illinois started off losing 5 straight conference games, rallied to win 5 of 6 including upsets over Maryland and Michigan State, before limping to Chicago as losers of 5 of 6. Illinois does have familiarity of playing at the United Center including a matchup with Ohio State earlier in the season and a game with New Mexico State last year. Overall Illinois is 37-16 at the UC.
Illinois does boast one of the most exciting players to watch in the conference in all-freshman selection Ayo Dosunmu. He averaged 15.5/5.5/3.5 vs. Northwestern this season. In terms of scoring Northwestern doesn't have a whole lot of explosiveness outside of Law bur for the Illini Giorgi Bezhanishvili has gone for 35 points in a game vs. Rutgers this year and Trent Frazier had 30 vs. Minnesota. Andres Feliz even had a career high 26 points vs. Northwestern when the teams met up in Champaign 10 days ago.
March 13th Big Ten Tournament Free Pick
The big question heading into Wednesday's game is how healthy Law is. His injury was 'just' a shin contusion and he's had 3 days of rest but Law is a major ball handler for the Wildcats and Illinois is tops in forcing turnovers in the conference. Illini has great depth and the familiarity of the United Center which should be enough to give them the edge in this one.
Big Ten CBB Free Pick: Illinois Fighting Illini -2