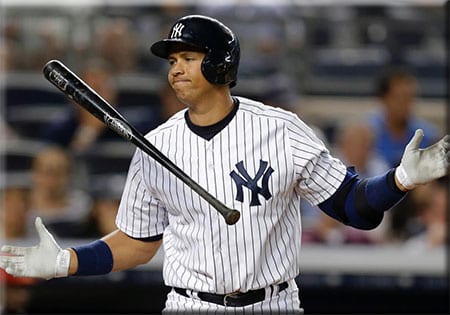 The Miami Marlins are in New York today for the final game of their home and home series with the Yankees. The Marlins won the first two games outscoring the Yankees 14-3 but the Yankees did bounce back yesterday with a big 2-1 win.
Head to Head Trends
Marlins are 4-1 in the last 5 meetings.
Marlins are 7-2 in their last 9 games with Barrett behind home plate.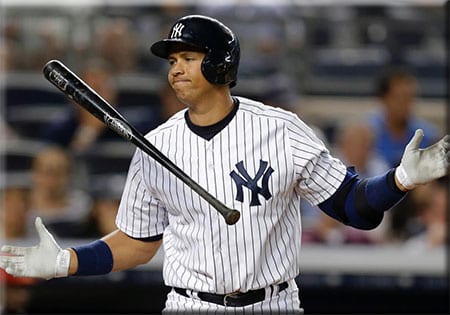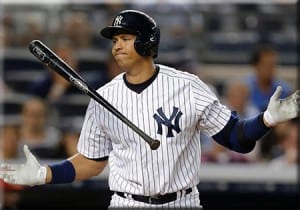 New York Yankees (-144) 
The New York Yankees are 2nd in the American League East just a game back of the 1st place Tampa Bay Rays. The Yankees are pretty cold right now losing 5 of their last 7 games while getting outscored 43-21. Obviously the Yankees aren't playing very good ball at the moment but their starting pitching has been extra bad of late with a 6.75 ERA over their last 5 games and I really don't see it getting better today.
On the hill for the Yankees today is lefty CC Sabathia who is 3-7 with a 5.38 ERA on the season. I hate to say that a guy who's just 35 years old is washed up but he's nowhere near the pitcher he used to be and would probably be a start idea to retire after the season.
New York Yankees Trends
Yankees are 5-11 in Sabathias last 16 starts.
Yankees are 2-5 in their last 7 overall.
Miami Marlins (+134)
The Miami Marlins are 4th in the National League East 7 games out of 1st place. Being 9 games under .500 this season has been a little disappointing for the Marlins but they have been playing better of late winning 5 of their last 7 games.  Over their last 7 games they are hitting the ball decent but their pitching has been outstanding allowing just 1.57 runs per game.
Starting for the Marlins today is Mat Latos who is 2-4 with a 5.44 ERA on the season. Latos has actually been pretty good for the most part it's just he's had 3 really bad starts so that's why his numbers are not all that great.
Miami Marlins Trends
Marlins are 9-3 in their last 12 games on grass.
Marlins are 4-1 in their last 5 vs. a team with a winning record.
Conclusion
I like the Miami Marlins over the Yankees in this one. The Marlins have been playing some solid ball of late while the Yankees have been struggling and we also have a starting pitcher in CC Sabathia who is just not very good anymore.
Free Pick: Miami Marlins +134