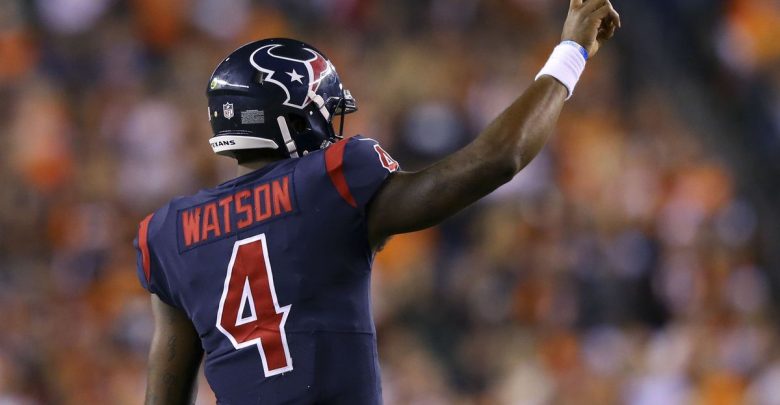 Short weeks can always throw off the NFL Thursday night totals but off the bat tonight's number of 45 seems a bit high when the Dolphins travel to take on the Texans. Then again, maybe oddsmakers are covering their rears in the NFL week 8 TNF free pick considering that 4 out of the last 5 TNF games have gone 'over' the number.
Houston's Offense Leads The Case for an 'Over' Play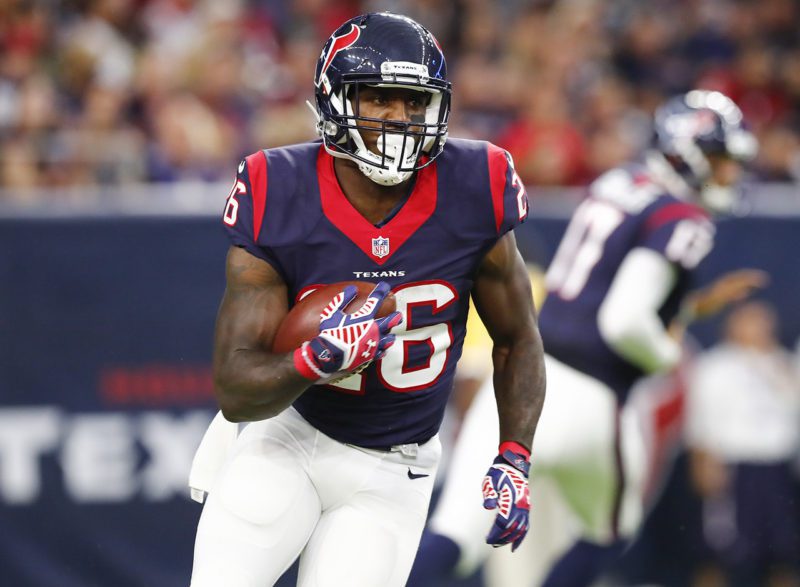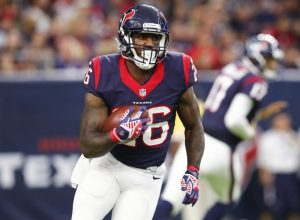 Right off the bat, one of the best reasons to bet the 'over' in the NFL week 8 TNF free pick is simply because the teams are on a short week. At least one team has put up 30+ in 5 of the 7 Thursday night games this season. With Houston being -7.5 favorites in tonight's contest there's a great bet that Deshaun Watson and the Texans do that again tonight. Lamar Miller had his first 100 yard game of the season last week in Jacksonville of all places. Bill O'Brien will want to get Deandre Hopkins going as he's been held to 113 yards total the past 2 weeks and Will Fuller hasn't eclipsed the century mark since week 3.
The Texans rank better than their perception on offense, in the top half of the NFL in total yards (16th), passing yards (16th), and rushing yards (15th). That hasn't always equated to a lot of points (22.1) however but Houston has scored 20+ in 5 of 7 games this season. The Dolphins defense can be gotten to tonight though. Miami is the 3rd worst team in the NFL in rushing yards allowed and 27th in overall yardage given up. In the last 4 games the Dolphins have given up 38, 27, 28, and 32 points – and that's in games that weren't played on a short week.
Is Osweiler Vs. His Old Team a Play for the Under?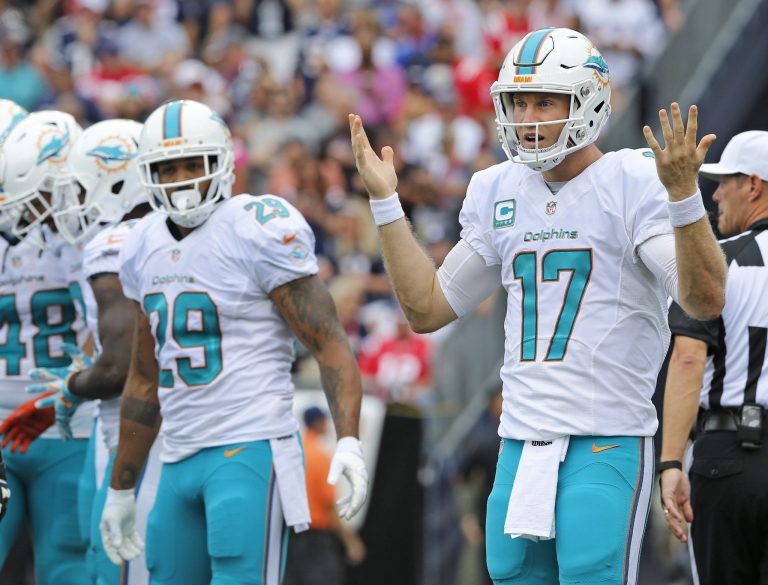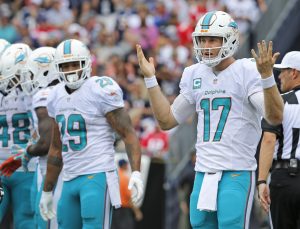 You have to give the journeyman Brock Osweiler credit – he hasn't been that horrible since taking over the starting reins from an injured Ryan Tannehill. The QB's best game came 2 weeks ago vs. Chicago where he threw for 380 yards and 3TD but he followed that up with a 2TD / 0 INT game last week in a loss vs. Detroit. Both of those games were at home however and you have to think Osweiler struggles back in Houston in the NFL week 8 TNF free pick. He doesn't have much help either. Kenyan Drake ran for 72 yards on 6 carries last week – but 54 came on one run. Overall Miami is 27th in the NFL in total yards including 25th in passing. The Dolphins have point totals of 21, 17, and 7 in 3 of the last 4 weeks.
Going up against the Houston defense definitely doesn't help the case for Miami contributing to an 'over' play tonight. The Texans seem to be finding their groove on that side of the ball with point totals of 7, 13, and 16 allowed in the last three weeks. Houston now boasts a top 10 defense in total yards allowed (9th), rushing yards surrendered (9th), and points scored against (8th). They are also the 12th ranked pass defense in the NFL which doesn't bode well for Osweiler and Co…or points.
NFL Week 8 TNF Free Pick Betting
Denver blew 'under' bettors out of the water last week by putting up 45 points by themselves and to be honest Houston could follow suit in that same manner tonight. The Texans don't put up a lot of points, but they have potential with Watson and two dynamic receivers. This is also a Miami team that gave up 248 yards on the ground to Detroit last week and may be facing some offensive questions as well. Hopefully the Dolphins can contribute to the 'over' but maybe Houston won't need them to.
NFL Free Pick: Miami Dolphins / Houston Texans *Over*45