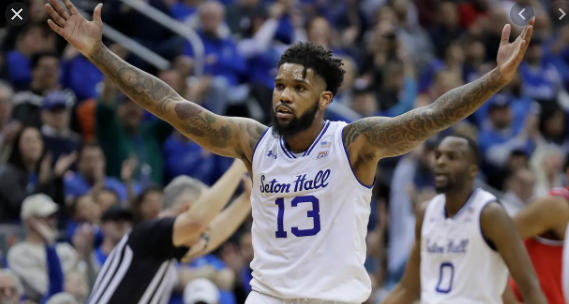 There's value to be had on both teams heading into the February 29th Seton Hall at Marquette betting pick. On one hand, the #13 Pirates are getting 2 points on Saturday. Seton Hall has gone 20-7 on the season and sit in 1st place in the Big East. Kevin Willard's team is 7-3 over their last 10.
Marquette is a 2-point favorite in this game as they are 13-2 at home on the season. The Golden Eagles have the nation's #2 scorer in Markus Howard and put up 93 points vs. Georgetown on Wednesday. Marquette boasts the nation's #32 scoring offense.
Pirates Can Score in Their Own Rights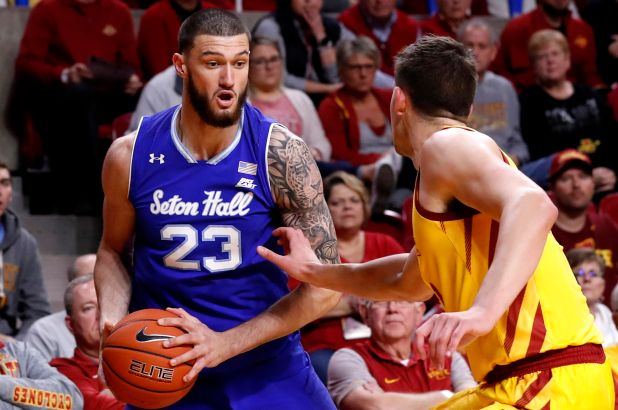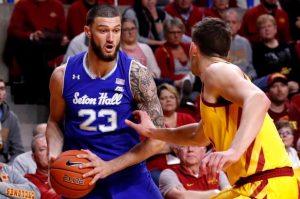 Marquette has the 2nd highest scorer in the country in Howard (27.2), but Seton Hall's Myles Powell isn't far behind him at 21.3. The Pirates beat Marquette 69-55 at home on January 11th as -5.5 favorites. Howard (27) and Powell (23) dueled in that game for a combined 50 points.
It's been an up-and-down month for the Pirates coming into the February 29th Seton Hall at Marquette betting pick. Seton Hall has gone 4-3 this month, losing at home to Xavier and Creighton as well as at Providence – all teams that rank above Marquette in the conference though. Seton Hall also went into 22-6 Villanova and scored a 70-64 win as +4 'dogs.
The Pirates do have a top 25 defense in terms of opponents field goal percentage but that will be put to the test on Saturday. Marquette averages 77.8 ppg on the season and has scored 76+ in 3 of their last 4 at home.
Golden Eagles Up to the Challenge?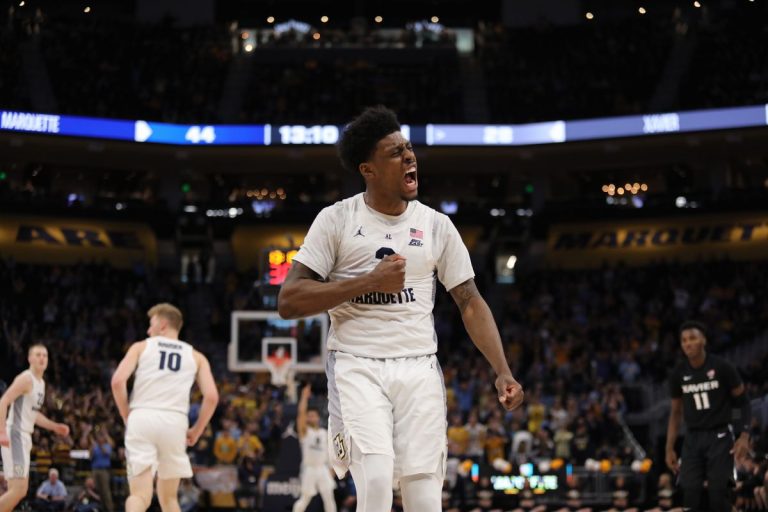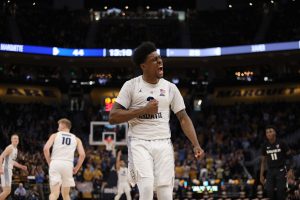 Marquette can expect a fired up Seton Hall team on Saturday as the Pirates try to hold onto a 1-game lead in the Big East with 3 to play. Marquette hasn't fared well against the elite of the conference as of late, losing by 1 at Villanova, 8 at home to Creighton, and 12 at Providence the last 3 before dominating Georgetown 93-72 on Wednesday.
Howard had a rough outing at home vs. Creighton, scoring just 13 points on 4-14 shooting. He was solid vs. Villanova (24) and great vs. Providence (38) though. Howard also had 30 points vs. the Hoyas despite it being a 20+ point win.
The question for Marquette isn't finding scoring at the top, it's getting Howard some help. In the 14 point loss to Seton Hall, Howard had 27 but not other player reached double figures. Three players scored 15+ in the win over Georgetown including Sacar Anim, who has 15+ in 3 of 4.
February 29th Seton Hall at Marquette Betting Prediction
It feels like Seton Hall is going to run into a buzz saw here. The Pirates can actually afford a loss though as they close out the season with Villanova and Creighton – the two teams chasing them in the conference. Marquette's offense was rolling last game and Howard wants to end with a win in what is likely a last battle with his friend Powell. The Golden Eagles are 7-3 ATS their last 10 home games as well.
Free Pick: Marquette Golden Eagles -2