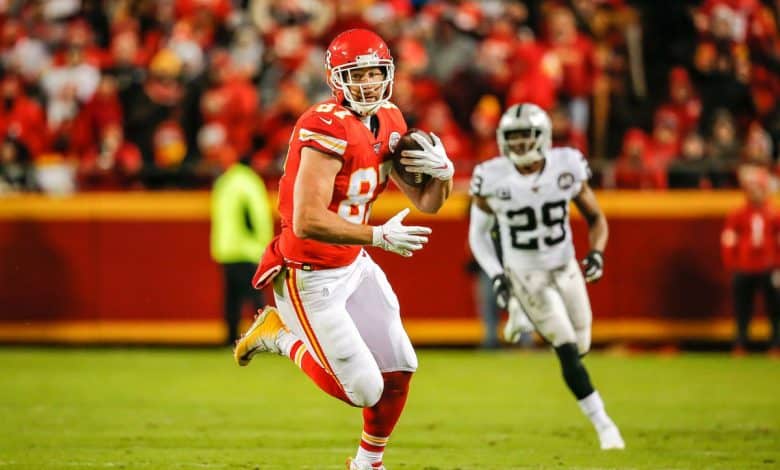 Perhaps the rumors of the Kansas City demise were greatly exaggerated because the team is on a five game win streak heading into the week 14 Raiders at Chiefs matchup. Surprisingly its been the KC defense carrying them in holding all five opponents during the streak to 17 points or less.
One of the Chiefs' wins over their current stretch was a 41-14 domination of the Raiders in Las Vegas to easily cover the -2.5 spread in week 10. That was a very disappointing outing for the Raiders, who played KC pretty tight last season in a 40-32 win at Arrowhead and a 35-31 defeat in Las Vegas that needed a Chiefs TD with 0:28 left. LV is a +9.5 underdog on Sunday.
Raiders Overmatched Here?
Las Vegas couldn't get anything going last week vs. Washington, losing 17-15 a week after hanging 36 points on the Cowboys in a 3-point OT win on Thanksgiving. WFT held Las Vegas to just 76 yards rushing, and it was also the fourth time in the last five games that the Raiders have scored 16 points or less.
Derek Carr threw for 373 yards to lead the win over Dallas, but had just 249 yards with 0 TD passes in the loss to Washington. The Raiders have now dropped four of the last five, but at 6-6 on the season they are still within striking distance of the 8-4 Chiefs – with a win on Sunday that is.
There just isn't much about this Raiders team that instills a whole lot of confidence right now. Las Vegas has a struggling offense, and they're up against a KC team that is finding its stride on defense. Carr threw for 261 yards and 2 TD / 1 INT in the 41-14 loss to the Chiefs last month, but it's also never good when he's your leading rusher with 18 yards on 3 carries.
No Worries for Kansas City
The Chiefs offense hasn't been the high powered unit that we've seen in years past, but what Kansas City has going on right now is perhaps an even better winning formula. Instead of winning games 41-38 like they've been used to, KC is now pulling out games like the 19-9 win over Dallas or the 22-9 victory over Denver the last two contests.
That doesn't mean that the Chiefs still can't put up points when they need to, as evident by their last meeting with the Raiders. Patrick Mahomes had his best game of the season with a 70 percent completion rate (35/50) with 406 yards, 5 TD and 0 INT. The Raiders had no answer for Travis Kelce (8 catches, 118 yards) and Tyreek Hill also got loose for two short TD catches.
What's really going to give the Chiefs an edge here is that improved defense. One of the worst in the league giving up 29+ points in the first five games to start the season, Kansas City has clamped down, holding three of their last four opponents to single digits. Green Bay not having Aaron Rodgers (COVID) in KC's 13-7 week 9 win certainly helped, but its still been an impressive stretch.
Week 14 Raiders at Chiefs Pick
Most people would assume this is going to be another KC blowout win much like it was in week 10 in Las Vegas. This line has stayed pretty firm though, and just a slight 55% of public bettors are on the Chiefs at home in December. That just goes to show that even with a 27-point victory earlier in the year, 9.5 is a lot of points to give in a divisional matchup.
Raiders 24 – Chiefs 28
Free Pick: Raiders +9.5