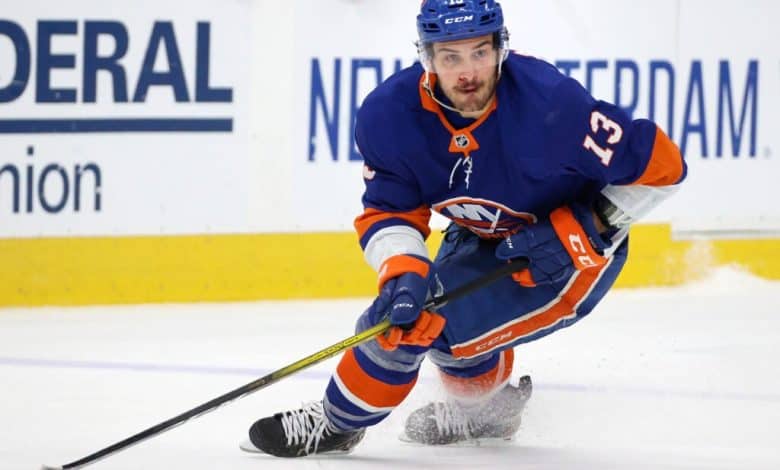 New York will try to keep pace in the East as they head into the April 15th Islanders at Bruins matchup. NYI is just 2 points back from the Capitals for 1st in the division, but oddsmakers are expecting a close one as Boston is a -120 favorite for Thursday night's tilt.
The Islanders have some value a2 +100 road underdogs in this spot, especially as they've won 5 of their last 6 games. New York has also gone 5-0 vs. Boston this season, but does that raise a bit of a red flag for this matchup? The Islanders seem like a slam dunk here, but plays that look this easy are cautious.
Islanders the Play Even on the Road?
It's hard to find many angles going against New York's way heading into the April 15th Islanders at Bruins tilt. Sure they are on the road where they are 9-9-2 on the year, but have also had the last three nights off and should be extremely rested. The Bruins are 11-6-3 on their own ice this year.
There's also the fact that the Islanders have won all five meetings Boston this season. Four of those contests have been home games for New York, but the Islanders did tally a 4-3 OT win at TD Garden on March 25th. The Islanders are playing well lately too, mainly on defense as they've allowed 2 scores or less in four of the last five.
Barry Trotz has alternated goaltenders the last six games, which means it would be Semyon Varlamov's turn to man the crease. Varlamov had a 29 save SO on April 6th vs. Washington and has a 2.21 GAA on the year. That also gives the Islanders value on Friday's back to back, as Ilya Sorokin has allowed 2 goals or less in 6 of the last 7.
Boston Welcomes Rask Back
The Bruins are 3-3 over their last six games, but their top 10 scoring defense gets a boost with the return of Tuukka Rask on Thursday night. The veteran is 8-4-1 on the year, but has also played just one period since March 7th with an upper body injury.
There's definitely some potential for Rask rust in this first game back, and two of his four losses this season have come against the Islanders. The New York offense isn't overly intimidating, but Mathew Barzal did have a hat trick to kick off the month of April. Overall the Islanders are 15th in scoring and 21st in shot attempts, so it should be a nice transition back for Rask.
The bigger question is if Boston's offense can get to the #3 Islanders defense? The Bruins have skated well lately, with Brad Marchand ranking 2nd in the league in points over the last two weeks (12). Patrice Bergeron had a hat trick on April 6th, and Craig Smith has scored in three of the last four.
Free April 15th Bruins at Islanders Pick
This looks like a dominant win for the Islanders, but you have to go with where the line tells you to in this matchup. Boston being -120 when they should possibly be underdogs, and the fact that has jumped from -110, points to a Boston win.
Bruins 3 – Islanders 2
Free Pick: Bruins -120