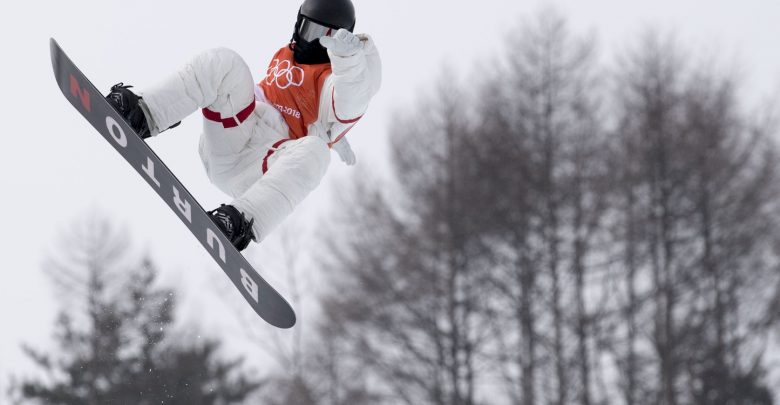 If anybody watched last night's qualifying rounds of the men's snowboarding halfpipe contest they know that fans are likely in for a show tonight. In what is usually just a 'get in, qualify, and get out' type of night turned into a, for lack of better words, peeing contest. USA's Shaun White, Australia's Scotty James, and Japan's Ayuma Hirano gave us a heckuva teaser for the 2018 olympic mens snowboarding betting tonight.
In the first qualifying round, White put up a solid 93.75 which easily placed him in tonight's finals. The X-Games gold medalist from a couple weeks ago, Hirano could have easily coasted into the finals – but that's not how he rolls putting up an astonishing 96.75 on his first run. When James' saw that these two were bringing it, he went all out posting a 95.25 on his second run. For good measure American Ben Ferguson joined the 90+ club with a 91 on his first run before White finished off his night with an astounding 98.50. Folks, this is qualifying remember.
The Olympics are always a bit more exciting with a wager on them, so here are some of the best bets for tonight's 2018 olympic mens snowboarding betting:
Shaun White -125
In men's snowboarding, judges only twice have awarded perfect 100s. Shaun White earned both. https://t.co/RDIb4lp5nu pic.twitter.com/R0iGTq5xcG

— The Boston Globe (@BostonGlobe) February 13, 2018
The 31-year old doesn't have time on his side, but he does have a competitive spirit that is unmatched. White completed back-to-back 1260s on his 98.50 run in qualifying but it's possible that he has back-to-back 1440s up his sleeve for the finals. In January at Snowmass (an Olympic qualifier) White posted a perfect 100 score with a 1440 combined with the double McTwist 1260. After being the #1 seed in qualifying, it also means White has the advantage of going last which means he'll know what kind of tricks he has to pull out to get the win.
Ayumu Hirano +300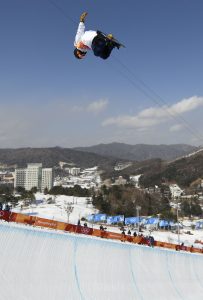 Arguably the best bet available tonight for the 2018 olympic mens snowboarding betting is Hirano, the 19 year old from Japan. Hirano won the silver medal in the halfpipe at the Olympic games in Sochi in 2014 and won the gold medal at the X games last month after becoming the first person to ever pull off back-to-back 1440s in competition.
Scotty James +300
Australian Winter Olympics flagbearer Scotty James is slammed as 'a goose' over the snowboarder's claims officials have treated him unfairly https://t.co/UN6FqsXtRn

— #aupol news (@AupolNews) February 10, 2018
James is the third member of 'the big three' who have been one-upping each other at halfpipes around the world for the past year or so. James is the gold medal winner at the 2017 X games superpipe and is boarding with a chip on his shoulder tonight. James is the only person to land his signature backside, double cork, 1260 with a blind entry and he feels he's not being adequately rewarded by judges. James has voiced this displeasure since arriving in Pyeongchang and maybe it will stick in the back of the ear of the judges – or maybe they'll hold it against him.
Other Value for 2018 Olympic Mens Snowboarding Betting
The United States' Ben Ferguson +1400 offers a huge payout and he posted a 91 in qualifying. Japan's Yuto Totsuka +1600 also has the potential to win this event as the 16-year old won the men's halfpipe World Cup a year ago. The other best wager for 2018 olympic mens snowboarding betting tonight might just be the field at +5000. With snow expected in the forecast, it might be a dark horse candidate that sits back and gets the win while the top competitors try to outduel each other ala Steven Bradbury.
Either way, it should be an exciting contest tonight.