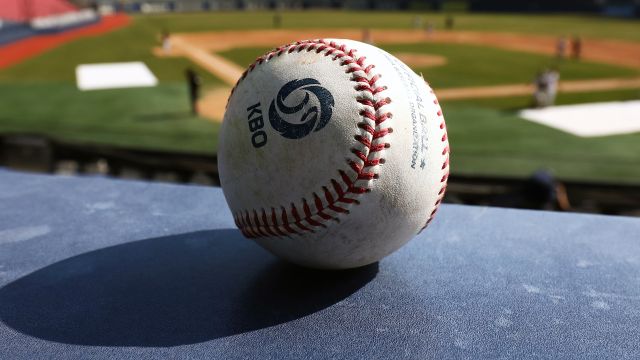 It's seems like it goes without saying that in order to win in sports you need to score. That's exactly what happened in the Korean Baseball Organization on Wednesday when all five winning teams plated at least 7 runs. Heading into June 5th KBO betting we might be inclined to lean towards the 'over' in that regard, but let's see how the games break down:
NC Dinos (-250) vs. Hanwha Eagles (+185) O10.5 ESPN
First meets worst in this 4:30 AM EST nationally televised ESPN game. Oddsmakers have made the Dinos a non-play in June 5th KBO betting at that -250 price tag but Hanwha is definitely a team that can be bet against. The Eagles are mired in last place at 7-20, having dropped 11 in a row all by at least two runs. NC has scored 8+ in 3 of the last 4.
Pick: Dinos -1.5 (-160)
KT Wiz (-110) vs. Lotte Giants (-120) O11.5
Oddsmakers are giving both sides solid odds when KT visits Lotte on Friday. On paper there seems to be value on KT at -110 considering they've scored 7+ in four straight games (2-2). Is Lotte at -120 a trap since they've dropped three straight and 7 of their last 8?
Lotte was the last place team in 2019 and despite their 5-0 record to start the season the cream is lowering to the crop. Doesn't matter the pitcher, the Giants are cold, especially at this price:
Pick: KT Wiz -110
LG Twins (+130) vs. Kiwoom Heroes (-175) O10.5
LG has had some ups and downs lately with 3 losses in their last 5 games but +130 is incredible value for a Twins team coming off an 11-0 win over Samsung on Thursday. Kiwoom is on a 3-game win streak in their own rights, but that's against last-place Hanwha. Even so, Kiwoom has a winning margin of +20 over the three games.
Kiwoom's Choi Won-tae has buckled down with 3 ER allowed over 12 IP in his last two starts. The Kiwoom offense has scored 28 runs over their last 3 games though and has scored 47 in the 5 wins over their last 6 games. LG's Lim Chan-gyu gave up 4 ER in each of two starts until a 2ER outing last time – but in just 4-2/3.
Pick: Over 10.5

Kia Tigers (-110) vs. Doosan Bears (-120) O10.5
There's solid value on both teams when Kia and Doosan meet up in June 5th KBO betting. The Tigers are fresh off a sweep of Lotte, holding the Giants to 7 runs in three games while scoring 25. Doosan meanwhile continues to fight towards the top as their 16-10 record lands them in 3rd place but with just a 2-2 record over their last 4.
It's hard to not like the 'over' in this matchup. Both squads are in the top 4 in the league and Doosan just scored 14 in their win over KT on Thursday. Kia has a 3-game win streak scoring 25 over that span so you got to side with the offense here:
Pick: Over 10.5
Samsung Lions (+120) vs. SK Wyverns (-160)
First things first, why is SK, a team 8-18 on the year, a -160 favorite. Granted Samsung isn't exactly top tier but the Lions have won 6 of their last 8 to push their record to 12-15 on the season. The Wyverns on the other hand just dropped the last two to NC – albeit following a 5 game win streak.
SK is 6-4 over their last 10 while Samsung is 7-3. A pretty even matchup but the Lions have played NC and LG the last two series – the top two teams in the league. SK has 3 wins vs. Hanwha that are padding their 4-2 record over the last 6 so side with the better ROI.
Pick: Samsung +120