Nascar
Nascar Pick – Quaker State 400 at Kenucky Speedway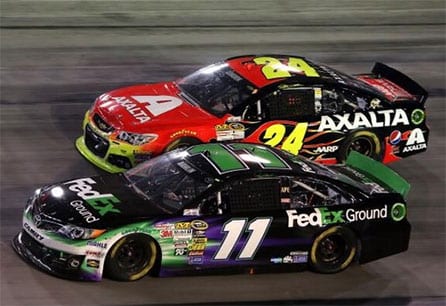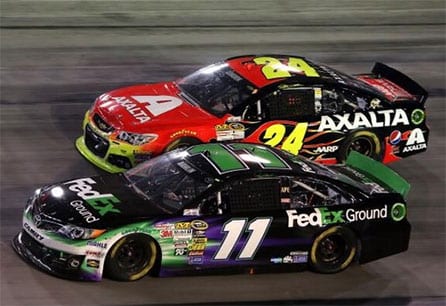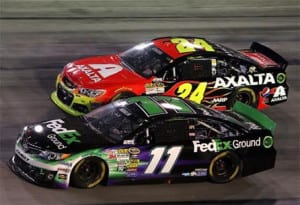 This week the Nascar Sprint Cup series heads to the Kentucky Speedway for the Quaker State 400. The Kentucky Speedway is a 1.5 miles track that opened in 2000 but this is just the 4th race there for the Sprint Cup series. Last year the race got rained out Saturday night and went Sunday afternoon with Matt Kenseth taking the checkered flag.
Kevin Harvick (+450)
Kevin Harvick is just 9th in the points standings but he does have two wins already this season so he is basically guaranteed a spot in the chase. In the three races at Kentucky Harvick has one top 10 and an average finish of 12.3. Harvick has a semi fast car so far this week with the 7th and 8th fastest times in the two practice sessions and qualified in the 5th starting position. Harvick also won the Nationwide series race here last night so lets see if that can carry over to tonight's Sprint Cup race.
Brad Kesslowski (+850)
Brad Kesslowski is 5th in the points standings and has one win so far this season. Kesslowski has been a little up and down this season. He has 7 top 5 finishes but just 8 top 10's so it's kind of hit or miss with Brad and not a lot of middle ground. In Kesslowski's three races at Kentucky he has a win to go along with a top 5 and has also led 147 laps there which is 3rd most behind Kyle Busch and Jimmie Johnson. Kesslowski has the car to beat this week. He had the 2nd fastest time in the 1st practice and the fastest time in the 2nd practice he also qualified in the 1st position so looks like he has a great car this week.
Dale Earnhardt Jr. (+1050)
Dale Jr. is having a great year and has been one of the most consistent drivers all season. Earnhardt is 3rd in the points standings and already has 2 wins so he too is also basically guaranteed a spot in the case. To go along with his two wins Earnhardt has 8 top 5 finishes which is the most of any driver and 11 top 10's which is second only to Jeff Gordon's 12 top 10 finishes. In his three races here Earnhardt has one top 5 and an averaging finishing position of 15.3 but Earnhardt does have two top 5 finishes at 1.5 mile tracks this season including a runner up finish at Vegas. Earnhardt hasn't had the fastest car this week with just the 14th and 19th fastest times in practice. He is also starting well back in the pack in 29th position but he has shown that he can get his car to the front this season and be a player at the end of the race so lets hope that continues tonight.