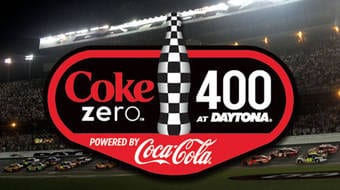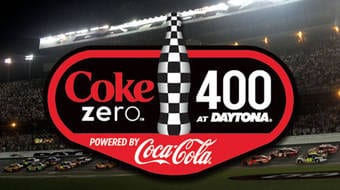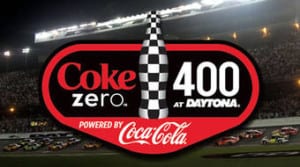 This week the Nascar Sprint Cup series is in Daytona for the Coke Zero 400. The Daytona Int'l speedway is a 2.5 miles super speedway and also hosts Nascar's first race of the season and most popular race the Daytona 500. Dale Earnhardt Jr. won the Daytona 500 earlier this season in spectacular fashion . Last season Jimmie Johnson swept Daytona winning both the Coke Zero 400 as well as the Daytona 500.
Dale Earnhardt Jr. (+950)
Dale Earnhardt Jr. is 2nd in the points standings 24 points back of Jeff Gordon but with two wins already this season Earnhardt is already locked in to make the chase. The Daytona Speedway is one of Earnhardt's better tracks in 29 starts here he has a 13.4 average finishing position,  3 wins and 11 top five finishes plus he has also led 396 laps. Earnhardt hasn't show a lot of speed in practice this week having just the 32nd fastest time but that don't really worry me too much.
Dale Earnhardt Jr. Stats
Earnhardt has 3 wins at Daytona Speedway.
Earnhardt has 9 top five finishes this season.
Denny Hamlin (+1050)
Denny Hamlin is 17th in the points standings and has been having the type of season where anything that can go wrong has. Hamlin already has one win so far this season so with being so far back in the standings a win this week would be huge for Denny and would put him into the chase. Denny Hamlin doesn't have the best record at Daytona finishing in the top 10 just three times in 17 races but back at the start of this season he won the Sprint Unlimited and the 2nd Budweiser Duel race plus he finished 2nd in the Daytona 500 so he should be a major player Saturday night in the Coke Zero 400.
Denny Hamlin Stats
Hamlin has just 3 top ten finishes at Daytona.
Hamlin finished 2nd in the Daytona 500
Kevin Harvick (+1250) 
Kevin Harvick is 9th in the points standings but with two wins already this season he too is guaranteed a spot in the chase. Harvick has had a fast car week in and week out this season but troubles on pit road and just bad luck in general has held him back from winning even more races. Harvick does pretty good at Daytona in 26 races here he has 2 wins and 11 top ten finishes. Harvick also had a slow car in practice but again that don't worry me very much here in Daytona.
Kevin Harvick Stats
Harvick has 2 wins at Daytona Speedway.
Harvick has 2 wins this season.