The Arizona Diamondbacks (58-79) play the Los Angeles Dodgers (77-60) tonight in a game featuring the NL West leading team, LA, against the NL West's fourth place club, Arizona. Our MLB Diamondbacks/Dodgers free pick looks at what both teams bring to this contest. Arizona is 19 games out of first and going nowhere. Over their last 10 games they are 5-5, while the Dodgers are 6-4 over that same stretch, winning their last three.
It's interesting to note that Arizona plays much better away than at home. The team's home record is 25-43 while their away mark is 33-36. The Dodgers are a strong home club with a 45-27 record. When it comes to scoring, the Diamondbacks are a little bit better than the Dodgers, as they've crossed the plate 632 and LA 620. That difference is negligible. It's in runs allowed that the Dodgers excel, allowing opponents at total of just 550 runs. Arizona has given up 775! That's the most of any team in the majors.
Pitching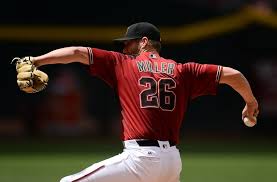 This is an interesting pitching matchup. Shelby Miller (2-10, 6.18 ERA) starts for the Diamondbacks. Arizona acquired Miller in a major trade, and it was thought that he would be a top starter. But this year has been a disaster. During the season, he was sent to the minors for some work and did well. In his first start back, he went six innings against the Giants. Although he did lose the game, it was a quality start for Miller who allowed two runs on four hits. His last win was on June 20th against the Phillies where he pitched for 6.1 innings, allowing one run on five hits. Control issues have been a problem for him.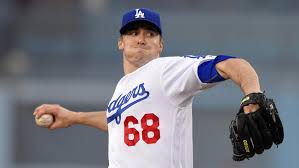 Although he did lose 7-0 in his last start, Ross Stripling (3-6, 4.15 ERA) was solid going six innings and allowing three runs on nine hits. That was against Colorado. He had five starts in August. In that time his record was 1-3. In August, his ERA was 4.18, and he gave up four homeruns. Those stats made the month of August his worst in 2016. Although he may be getting back on track, there's some doubt. All season he's allowed 40 runs. Of those 40, 14 were scored in August. He'll be trying to get back in the game tonight.
Offenses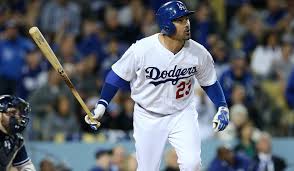 Yesterday, the Dodgers hammered the Diamondbacks 10-2. The Dodgers lead this year's series with eight wins. Arizona has five victories. If anyone holds the edge when it comes to getting hits and producing runs, it's Arizona. They're third in the NL in team batting average at .263, while LA is 10th at .251. The Diamondbacks are also better at OBP, coming in at .750 (5th) to the Dodgers .736 (6th).
When push comes to shove, overall, Dodger pitching holds a bigger edge over Arizona than Diamondback hitting does over Los Angeles hitting. If Dodger hitters Corey Seager, Adrian Gonzalez, and Justin Turner can get to Miller, then LA will be just fine. Together those three have amassed 220 RBI and 66 homeruns. Arizona will be looking to the likes of Yasmany Tomas, Jake Lamb, and Paul Goldschmidt to produce runs. Those three have 231 RBI and 74 homers. Arizona does have some hitters who can make a difference.
MLB Diamondbacks/Dodgers Free Pick
Our MLB Diamondbacks/Dodgers free pick is leaning towards the Diamondbacks. We're expecting them to have a comeback from last night's debacle and for Miller to put in a sound start. The Arizona hitters are primed. Take the Diamondbacks with the moneyline at +165.  The game has a 10:10 p.m. start.
MLB Diamondbacks/Dodgers Free Pick: Arizona with the moneyline at +165