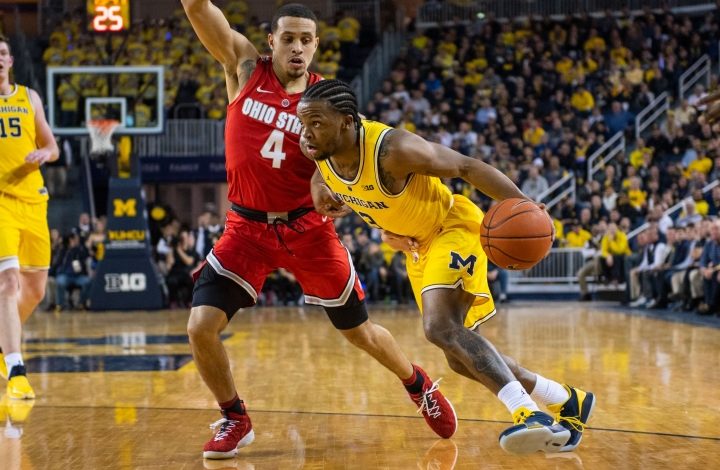 At first glance, the February 4th Ohio State at Michigan basketball free pick looks like an easy play on the Wolverines. UM is at home, where they are 8-3 on the year hosting an Ohio State squad that really struggled over the month of January.
Michigan has also won the last two in the series, both by double digits. This will be the first time the two teams meet up this year, but the Buckeyes being 2-4 on the road doesn't do them any favors. Ultimately, Tuesday's meeting is a make or break for both teams.
Ohio State Not Out of the Woods Yet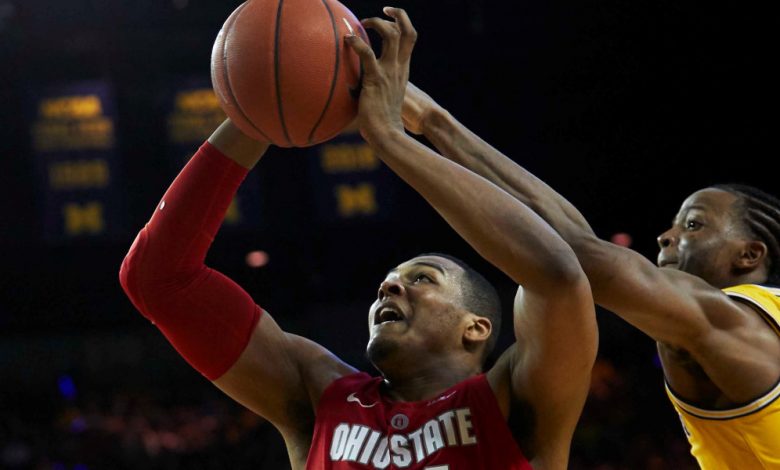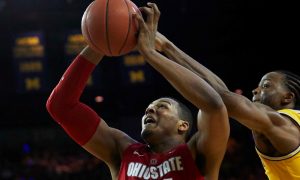 The Buckeyes have won two straight coming into the February 4th Ohio State at Michigan basketball free pick. Before you schedule the ticker-tape parade however, those victories have come at Northwestern as -6.5 favorites and at home vs. Indiana with a line of OSU -7.
Make no mistake, wins are wins – but Ohio State had dropped 6 of 7 prior to their recent 'surge.' Both OSU and Michigan have slid from early season top 25 rankings to the 3rd and 4th worst teams in the Big 10, respectively. Aside from the 12 point win in Northwestern, Ohio State had lost three straight on the road falling by 14 at Penn State, and 12 at Indiana and Maryland.
The Buckeyes do have Kaleb Wesson, who is a beast on the blocks with double digit rebounds in 5 of 6. Wesson is 5th in the Big 10 in rpg and Michigan doesn't control a whole lot of boards, ranking 11th in the conference. Somebody who Ohio State doesn't have is D.J. Carton though, as he left the program after scoring 17 vs. Northwestern on 1/27 for mental health reasons.
Why is Michigan Just a -3 Favorite?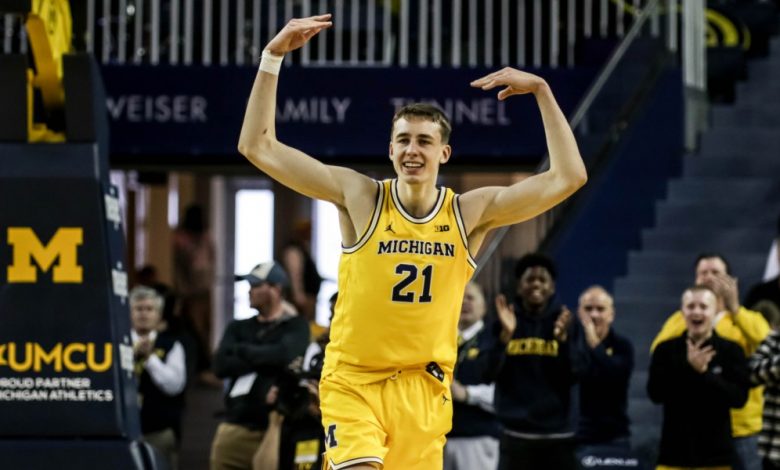 Ohio State has had their share of bumps in the road lately, losing 6 of their last 9 games. Michigan on the other hand has looked much better after a recent skid of their own. The Wolverines held off Rutgers 69-63 on Saturday in the hostile territory of Madison Square Garden. They've also beaten Nebraska to post a 2-game win streak after a 2 point home loss to Illinois.
Michigan will likely be without PG Isaiah Livers which could be why oddsmakers are expecting the Buckeyes to keep things close. As good as Livers is, his absence has been the new normal as of late. UM has won at Nebraska and essentially in an away game vs. Rutgers the last two without Livers.
Zavier Simpson had a decent 9/4/10 line vs. the Scarlet Knights, but what Michigan has really shown lately is depth. Brandon Johns, Jr. is averaging 18 ppg the last two, Franz Wagner has double digits in 7 of 8, and Eli Brooks has went for 20+ in 2 of the last 5.
February 4th Ohio State at Michigan Basketball Free Pick
Without overthinking this one, Michigan is easily the better team and has been playing better basketball as of late. The Wolverines showed some mettle in the win over Rutgers in New York (an hour away from their New Jersey campus) and has hung tight with some of the conference elite. OSU has dropped 3 of their last 4 road games by at least 10 points.
Pick: Michigan Wolverines -3