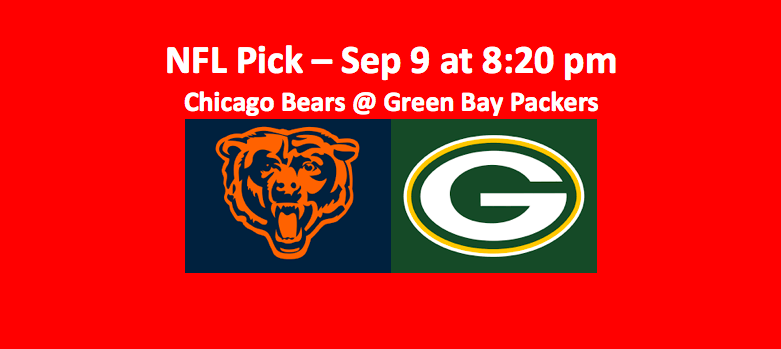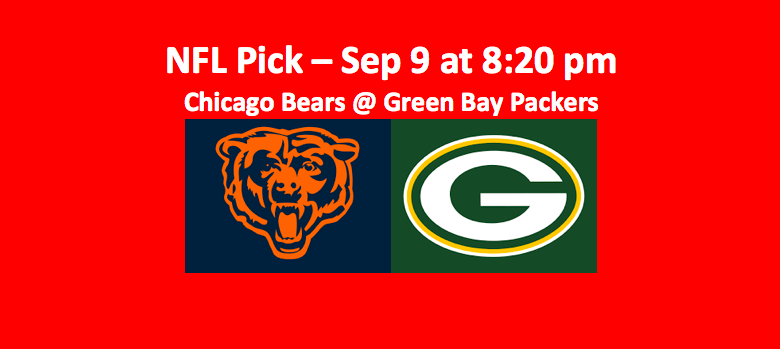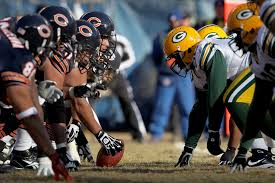 The first NFL Sunday night game for 2018 has the Chicago Bears visiting the Green Bay Packers. The game, which starts at 8:20 p.m. E.T., features a new Chicago coaching staff and first-time NFL head coach Mike Nagy competing against long-time head coach Mike McCarthy and a Packer club that has lost much of its defensive talent. Our Week One Chicago plays Green Bay football pick offers the Pack at between seven and eight and the over/under at either 46.0 or 46.5.
Chicago Offense vs Packers Defense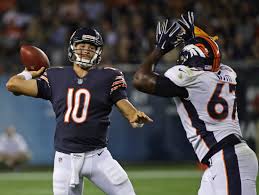 The first concern for the Bears is their O-line, which is certainly a work in progress. Will this group be able to open up rushing lanes as well as protect the QB? After that, it's QB Mitchell Trubinsky who tossed seven TD passes and seven picks last season. He needs to become more of a reliable playmaker. RB Jordan Howard, who gained more than 1,200 yards last season as he ran for 4.1 YPA and crossed the goal line nine times, is a powerful presence. The team's pass catchers include WR Allen Robinson, a high-flyer with the Jags last season, TE Trey Burton, a former Eagle with good hands and great moves, and the speedy Gabriel Taylor. Look for RBHoward to be catching passes too this season.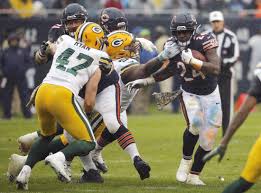 On defense last season, Clay Matthews (7.5 SCKs) and Nick Perry (7 SCKs) sported some decent sack stats. The frontline includes Muhammed Wilkerson, a former Pro Bowler from the Jets. Might this trio do well in harassing Trubinsky as well as improving on Green Bay's 37 sacks from last season? We don't expect a lot from the Packer D, as some of their top players from last season, especially those in the secondary, are gone.
Green Bay Offense vs Bears Defense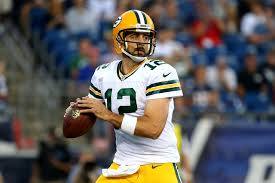 QB Aaron Rodgers will only be as good as his health and his line. And Rodgers' health is certainly tied to his line and their ability to keep out the rush. Last season, Green Bay QBs were sacked 51 times. That's too many. WR Devante Adams, who had 10 TDs last season, is a versatile route runner who is fast and sure. He takes over as the number one receiver after the Pack released aging vet Jordy Nelson. Slot receiver Randall Cobb has lost a step or two, but still possesses sure hands and is a fine athlete. TE Jimmy Graham scored 10 TDs in 2017. He's extremely tough to guard and can find gold in the end zone. The rush attack includes premium runner Jamal Williams. He can wear opponents down.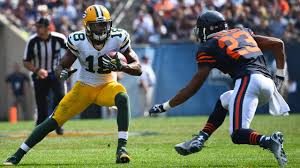 On defense, end Akiem Hicks and nose tackle Eddie Goldman, were very tough against the run and top-notch when rushing the QB. Hicks, who's become this unit's leader, was best in sacks with 8.5. LBs Willie Young and Pernell McPhee were sound tacklers. Three rookies come on board this season with ILB Roquan Smith, the Butkus Award Winner, leading the way. Safety Eddie Jackson, who came to the team last year from Alabama, started immediately and proved to be a premium player. Safety Adrian Amos, who is now in his fourth NFL season, showed good progress in 2017. CB Prince Amukamara can intimidate receivers but lacks pick skills, while CB Kyle Fuller (2 INTS) needs to step up and perform to his complete potential.
Week One Chicago Plays Green Bay Football Pick
Our Week One Chicago plays Green Bay football pick hinges on how QB Rodgers performs. If he can keep it together and stay healthy, the Pack will be sound on offense. They'll have to be very productive, as we wonder if their D will be able to withstand very much this season. On the other hand, Howard of the Bears showed fine potential last season, while Chicago's wideouts look to be quite good. The O-line is scary. Our Week One Chicago plays Green Bay football pick is the Packers at -6.5 and the over 46.0.
Summary Bears at Pack Picks: Green Bay at -6.5 and over 46.0