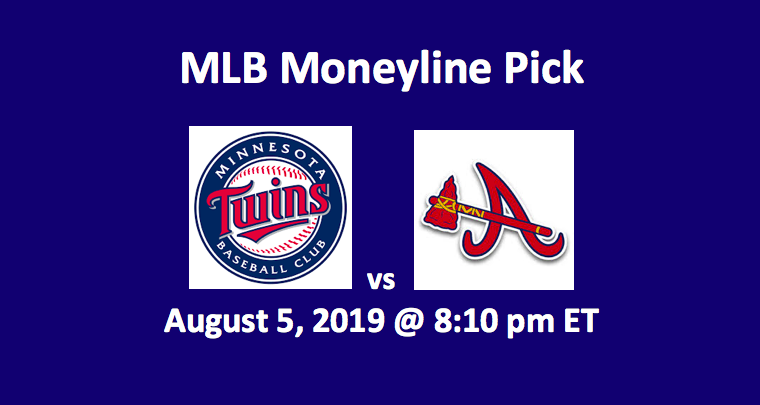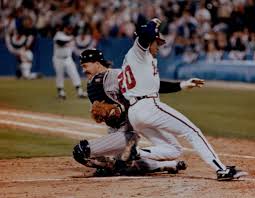 Our Minnesota Twins vs Atlanta Braves moneyline looks at a solid betting opportunity. This Minnesota Twins vs Atlanta Braves moneyline pick offers two division leaders opening their second series in August. The series starts on August 5th at 8:10 pm ET in Minneapolis. Minnesota owns a 69-42 record on the season while the Braves are 66-47. Both clubs will look to increase their division leads in this interleague matchup. We see a solid pitching matchup as well as the Twins' offensive dominance as important factors in this game. Here's how we see this very important matchup going down.
Minnesota Twins vs Atlanta Braves Moneyline – Pitching Matchup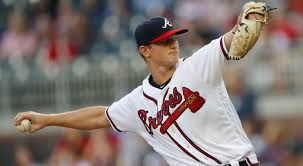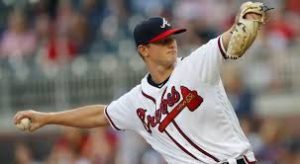 The Braves will have Mike Soroka making his 20th start of the season. He has been almost unbeatable in 2019 going 10-2 over his first 19 starts. He comes into the matchup with a 2.37 ERA with opponents hitting .233 against the righty. Soroka allowed three hits and a single run over seven innings in his last appearance against Washington. Last month he went 1-1 and allowed 10 runs over 29.1 innings in his five starts. Soroka has yet to make a start against the Twins in his career. He will look to utilize his sinker and slider to neutralize the MLB's second most potent offense.
On Monday, Jake Odorizzi will make his 22nd start of 2019. The 6'2'' right hander has a 3.73 ERA on the year as well as a 12-5 record. He had a rough month of July but is coming off of a solid start in his last appearance. Odorizzi was 2-2 with a 7.43 ERA in July but allowed four hits and one run in his last start. It is notable that this effort came against a Miami Marlins team which ranks 29th in runs for. He will rely primarily on his 93mph four seamer and his 93mph sinker against Atlanta. This game will be a big test for Odorizzi, as he faces a very good ball club.
Can Braves Slow Down Nelson Cruz?
Nelson Cruz has had a great season thus far. He has arguably been Minnesota's best player in 2019. His OPS through 82 games sits at 1.039. Cruz has been even more impressive recently. In his last five games, he owns a 2.268 OPS. He has 12 RBI in that span as well as four home runs. In his last 14 at bats, Cruz has eight hits. In the Twins' last series, he absolutely beat up on Kansas City. He had a 0.455 average against the Royals while driving in 10 runs in three games.
While Cruz has been Minnesota's best player recently, most of their batting order has also been producing. Max Kepler, Byron Buxton, and Eddie Rosario have all been very productive. All three have hit over .300 in the past week. Kepler has nine hits in his last 23 at bats to go along with six RBI. Buxton and Rosario have averages of .375 and .353 respectively over the same time frame.
The Braves have been winning ball games recently although their run production has dipped. Atlanta has scored the fifth-most runs in the MLB but have averaged four over their last five games. Adam Duvall and Ender Inciarte have been great recently; although the Braves will need more out of Freddie Freeman. Duval has 10 hits in his last 26 at bats to go along with four home runs. Inciarte has batted .381 over his last six games. Freeman is the team leader in OPS (.950) and RBI (86) this season. His OPS has dipped to .745 over his last seven games. While not terrible recently, Freeman will need to start producing again for the Braves to keep up with the high scoring Twins.
Minnesota Twins vs Atlanta Braves Moneyline Pick: Summary
Both teams will send solid pitchers to the mound in the first game of this series. Both Soroka and Odorizzi have been sound all-season long. The biggest advantage in this game looks to be the Twins' bats. While the Braves have been solid offensively, Minnesota has been on another level. For Atlanta to pull out a win in this matchup, Freddie Freeman will need to be better than he has in the past week. Soroka will also have to find a way to neutralize Nelson Cruz and the rest of the Twins' hot bats. We like Minnesota's odds in this game.
Minnesota Twins vs Atlanta Braves Moneyline Pick: Prediction
Minnesota Twins Moneyline (+103)