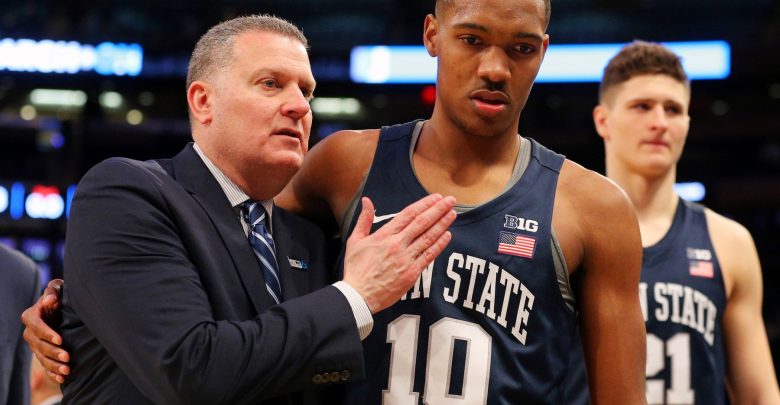 The NIT isn't really about how you've performed all season, it's about dealing with the fact that you didn't make it to the field of 64 (or 68) and how you make the most of that fact moving forward. Both Penn State and Mississippi State had relatively successful 20+ win seasons, but their bubble was burst long before Selection Sunday. The positive thing about the 3/27 NIT free pck is that both teams have accepted their fate and have rattled off some nice wins in this tournament.
Penn State is Young – But Defying Expectations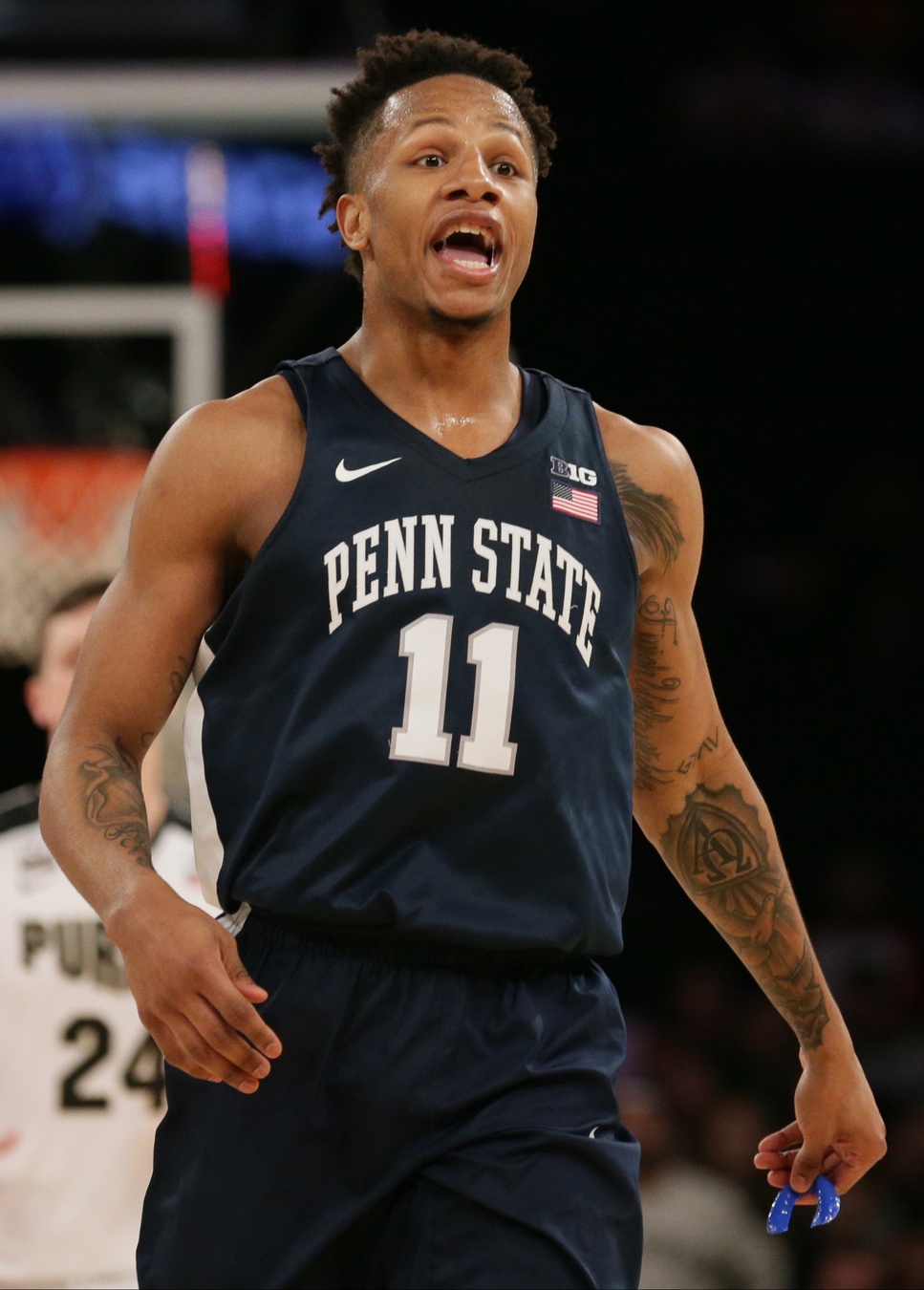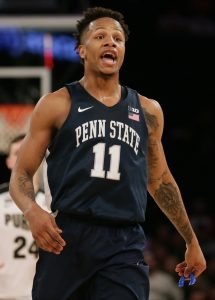 Experts and even fans alike weren't expecting much from this year's Nittany Lions team as they were picked to finish near the bottom of the pack in the Big Ten. That's what you get when you rely on three sophomore starters in a conference that sent four teams to the NCAA tournament expecting deep runs. By far the signature on PSU's year is beating one of those teams, Ohio State, three times en route to a respectable 6th place finish in the B1G. There's not a whole lot else that stands out on the Nittany Lions resume this year, but they do have talented players such as Josh Reaves and Tony Carr that can definitely cover the -2.5 line for the 3/27 NIT free pick.
Carr was the second leading scorer in the Big Ten during the regular season and another player, Lamar Stevens, is coming off a career high 30 points against Marquette. One major advantage Penn State has tonight is familiarity with Madison Square Garden and New York City in general. . PSU played at a tournament in the Barclays Center in Brooklyn, beating Pittsburgh and losing to Texas A&M. The Nittany Lions then made a trip to the Garden as part of the Big Ten tournament back on March 1st. They actually played three total games on this fabled court after beating Northwestern and Ohio State before ultimately falling to Purdue. All total Senior Shep Garner has played five games at MSG so the comfortability should be there.
Does Mississippi State Just Have Too Much Size?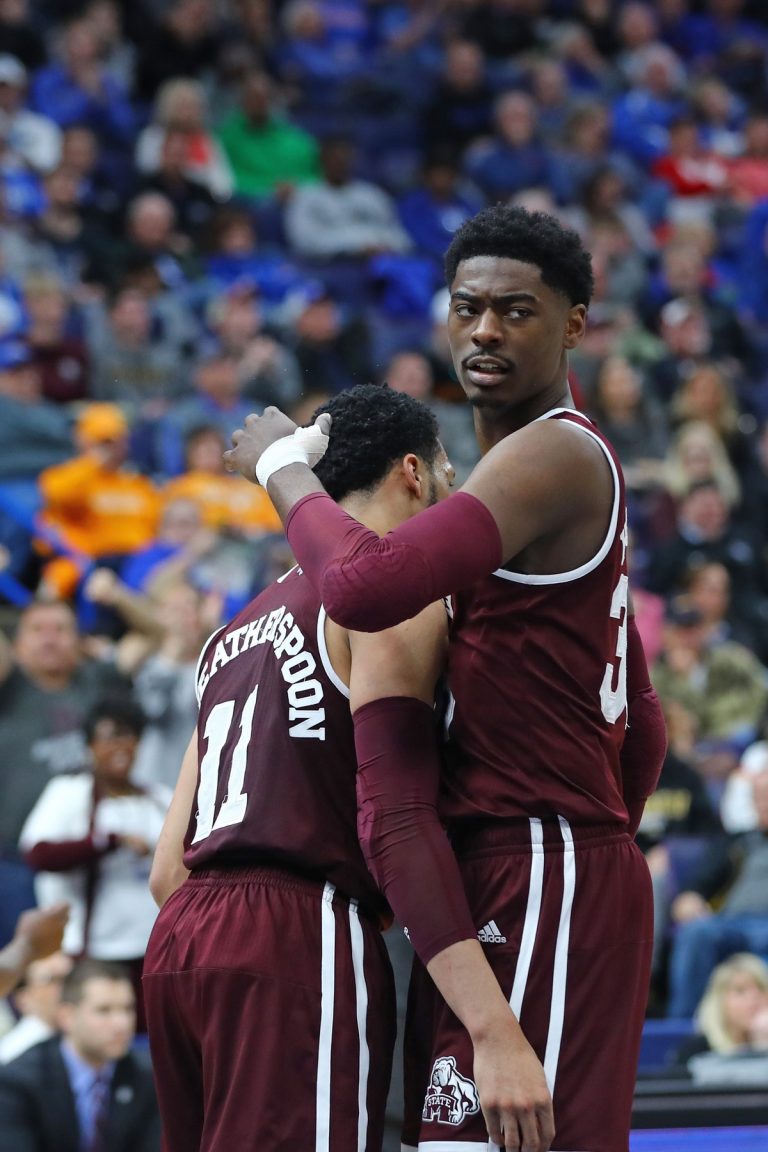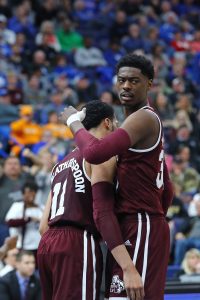 Location can be an advantage for Penn State, but a key injury to inside presence Mike Watkins could make that a wash. This is mostly because the Bulldogs feature a very formidable duo on the blocks in 6-11 Abdul Ado and 6-10 Aric Holman. PSU lines up 6-8 and 6-9 in their front court. Perhaps the best thing for Mississippi State is that their big men aren't even the driving force behind their offense – that would be G Quinndary Weatherspoon who put up 19 as the Bulldogs blew out Louisville by 23 points the last game. Weatherspoon's brother Nick also chipped in 12 in that contest. That doesn't mean Ado and Holman aren't a force though as two of the three opponents in the NIT have been held under 60 points.
Of course the big question for the 3/27 NIT free pick is which Miss St. offense shows up? It's not going to be good if it's their long range shooting from most of the year, which was 32.1% which is in the bottom 20 or so teams in the nation. Then again, during the NIT the Bulldogs are lighting up the net from long range shooting 44% while scoring 1/3 of their points from deep. That involves two road games with unfamiliar rims (Baylor, Louisville) which bodes well heading into MSG tonight.
3/27 NIT Free Pick
Tonight's contest really is gearing up towards a great one. Penn State has the star power in Carr and the familiarity with Madison Square Garden to be an easy play. Then again, Mississippi State has the size and are really buying into coach Ben Howland's system down the stretch – which is a good idea as he took UCLA to three straight Final Four appearances. The deciding factor is going to be Mississippi State's outside shooting, which has been atrociously bad from the outside this year. How do they keep up their NIT shooting success at the Garden – a place that Penn State has thrived in lately. MSU will dominate the interior, but Penn State has too many scorers.
Free Pick: Penn State Nittany Lions -2.5