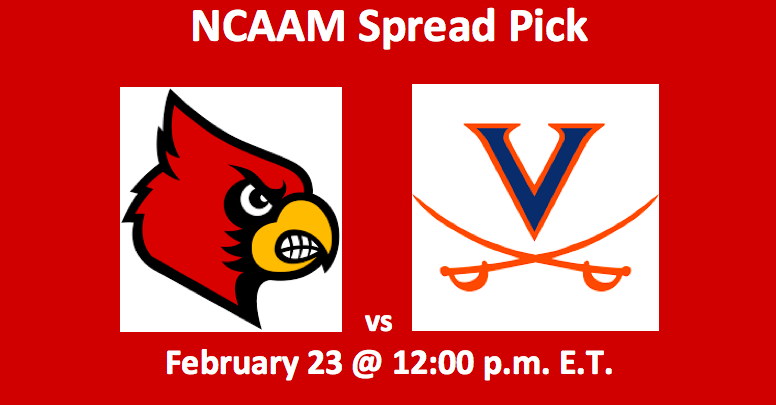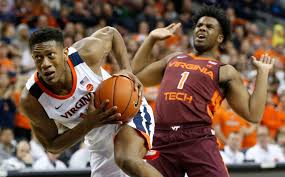 Our February 23, 2019, Louisville vs Virginia pick has the Cavaliers at -5.0 as they take on the Cardinals for the first time this season. The game, which has a 12 pm ET tipoff, features the #3 Virginia Cavaliers (23-2 Overall, 11-2 ACC), a team that last lost on February 9 to #2 Duke 81-71. The Cavs other loss was also to the Blue Devils. That occurred on January 19 with the final being 72-70. Virginia is 8-2 for their last 10 games, including a 64-58 win over #20 Virginia Tech five days ago. The Cavaliers are tied with Duke and North Carolina for first in the ACC.
The #18 Louisville Cardinals (18-9 Overall, 9-5 ACC) are presently tied for sixth in the conference with Virginia Tech. The Cards are 2.5 games out of first and come to this game having recently struggled in the ACC, going 2-4 for their last six contests. Louisville last played and lost on February 20, as the Syracuse Orange humiliated the Cardinals 69-49.
Basic Stats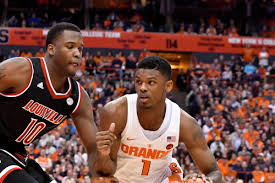 In our Louisville vs Virginia pick, we think that a lot of this game comes down to defense. And although certain stats, such as steals and blocked shots are fairly even, one category where there's quite a bit of disparity is in points allowed. Louisville is giving up 68.1 PPG to opponents, while Virginia is allowing just 54.6. On offense, the Cardinals are outscoring the Cavaliers 76.3-to-71.8. Taking the total combined PF/PA, the Cavs come out on top over the Cards at +9.0. In addition, today's visiting team is connecting on 47.4% of their shots, while the home club is putting in 44.5% of their field goals. We find in our Louisville vs Virginia pick that the Cavaliers have an advantage statistically.
Edge: Virginia
Trending Coming into this Game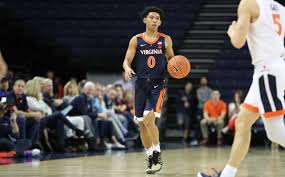 In the last 10 games when these two teams have met, the Cavaliers have gone 5-3-1 ATS. When playing the Cardinals, Virginia is 5-1-1 ATS for their last seven games. And although they are 12-4 ATS for their last 16 contests, the Cavs are just 2-4 ATS for their past six games. Still, this is a good road team. Virginia is 9-1 ATS in their last 10 games away. In their past six contests, the Cards are 2-4 ATS. That does not bode well for them. Our Louisville vs Virginia pick finds that the Cavaliers look better when it comes to recent trends.
Edge: Virginia
Our Louisville vs Virginia Pick – Five Keys
Who wins 3 PT battle – Cavs hit 40.0% of threes while Cards 35.6%
Virginia guards vs Louisville guards – Cavaliers have edge
Cardinals must win in the paint
ORB go to the Cavaliers
Virginia superior in ball handling
Edge: Virginia
Cavaliers at Cards Spread Pick
The big question for our Louisville vs Virginia pick is can the Cavs cover at -5.0? We're glad this spread isn't any higher, as we'd have our doubts at -7.0 or higher. But we do like the #3 Virginia Cavaliers in this one at -5.0.
Summary Louisville vs Virginia Pick: Virginia Cavaliers at -5.0