NCAA Previews
2018-2019 Virginia Cavaliers Basketball Analysis
Improved Cavs Team Takes the Court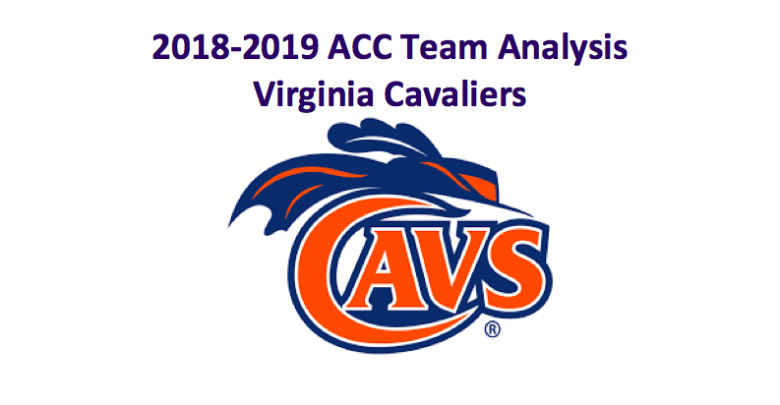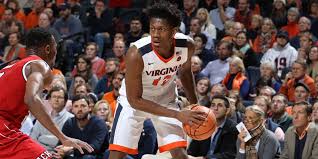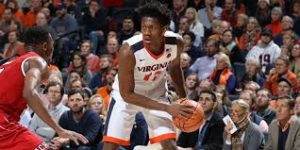 Last season, the Virginia Cavaliers (31-3 Overall, 17-1 ACC) took the ACC by playing tough defense. Our 2018-19 Virginia Cavaliers preview sees them as once again focusing on D. However, this season, the Cavs will have more depth and increased firepower. Head coach Tony Bennett sees two scoring guards and an impressive front man return. One hope is that unlike last year, they will move well past the first round of the NCAA Tournament. In last year's tourney, the Cavaliers made a first round exit as they lost to UMBC 74-54. That disappointment alone should help ensure this team performs a lot better in the Big Dance.
Frontcourt
Sophomore forward De'Andre Hunter (9.2 PPG, 3.5 RPG, 48.8 FG%) was a major difference-maker last season. When he broke his wrist prior to the tournament, it greatly impacted the Cavaliers. Hunter, who was the ACC's Sixth Man last season, is a fine defender and go-to scorer. With premium defender Isaiah Wilkins having graduated, senior center Jack Salt, a 64.2% shooter, will need to step up and anchor the frontcourt D. A whole host of red-shirted and freshman players help to make the frontcourt quite deep.
Backcourt
Guards Kyle Guy (14.1 PPG, 1.5 APG, 41.5 FG%) and Ty Jerome (10.6 PPG, 3.9 APG, 42.1 FG%) are both sound long-range shooters with plenty of experience. Sophomore guard Marco Anthony averaged 7.9 MPG in his freshman season. He returns having developed some solid playing chops. Plus, first-year players Kody Stattmann and Kihei Clark proved to be productive prep school players.
2018-19 Virginia Cavaliers Preview – Final Word
This Cavalier team should not only be tough on defense, as they were last season, but they look to have the potential to put more points on the board. With a trio of top returning players, young but experienced sophomores, and talented freshmen, this club will be in it to the end. Our 2018-19 Virginia Cavaliers preview projects they will once again be at the Big Dance. And if this time their top players stay healthy, they'll go deep into the tournament.